May was National Burger Month and Iron Hill once again celebrated with 31 unique burgers for 31 days. The promotion, which has now completed its eleventh year, spanned all 16 Iron Hill locations and saw over 78,000 burgers sold.
This year, we invited our King of the Hill members to take part in a fulfilling and well, filling, challenge. For enjoying 5 different Burger Month menu days, King of the Hill (KOTH) members were offered $5 in rewards, with those diehard burger lovers who came in all 31 days offered $500 in rewards. In addition to the burger of the day or special Vegetarian Black Bean Burger, KOTH members could instead enjoy any burger on the everyday menu, the Santa Fe Turkey Burger, Salmon Burger Banh Mi or Grilled Falafel Burger, all which counted as an eligible item in the challenge.
31 burgers every single day for 31 days. Thought it couldn't be done? Well, you'd be wrong… TEN King of the Hill members sunk their teeth in and conquered this meaty (or sub-vegetarian patty) feat. We had a chance to catch up with a few of them to talk about their experience.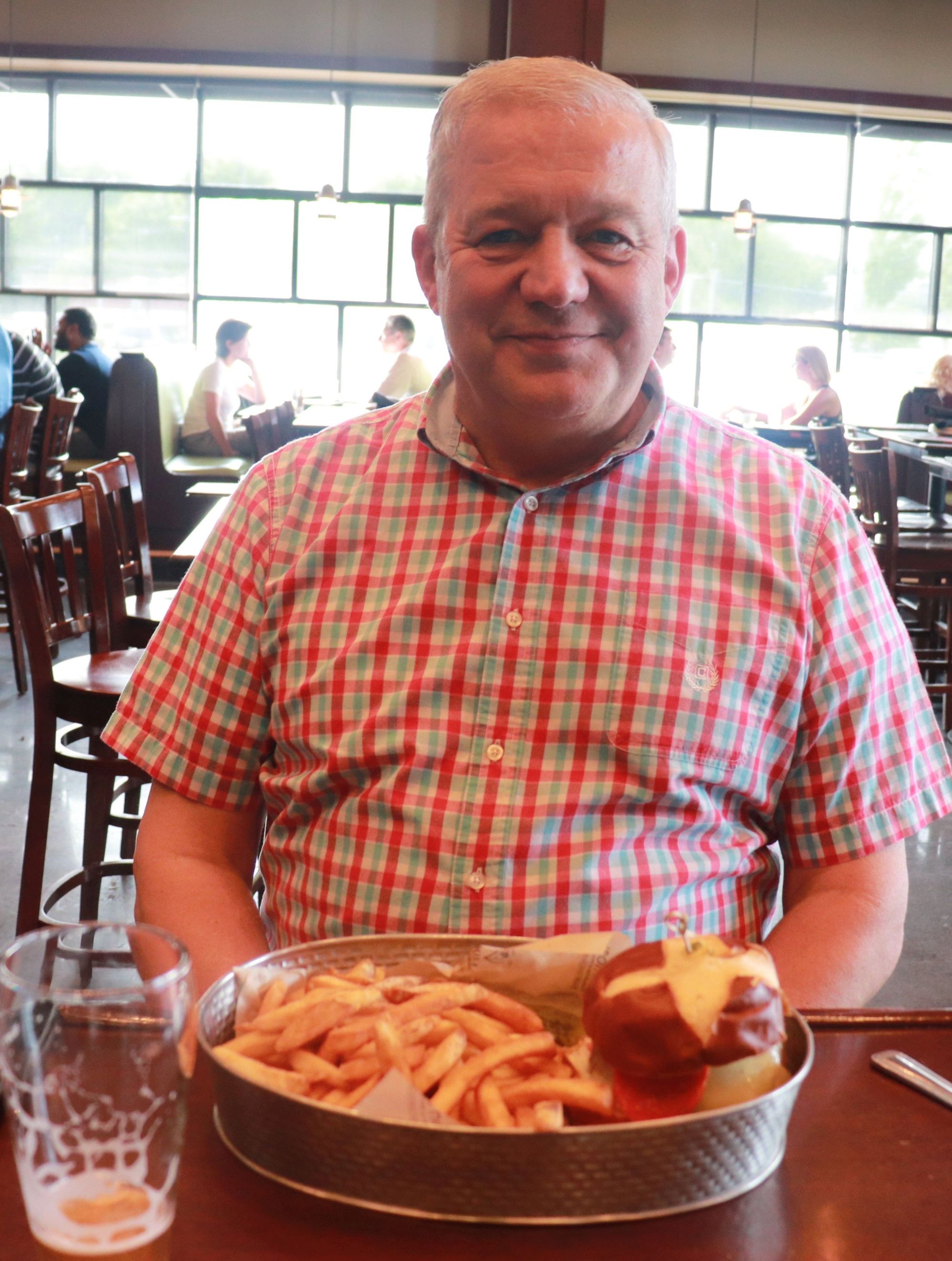 Bill L. – Maple Shade
"Around the 20th day it got hard, but then it got easier. I enjoyed every burger of the day (except one which shall not be named), but the Memorial Day weekend creations were by far the best. The Pimento Cheese Burger was my favorite."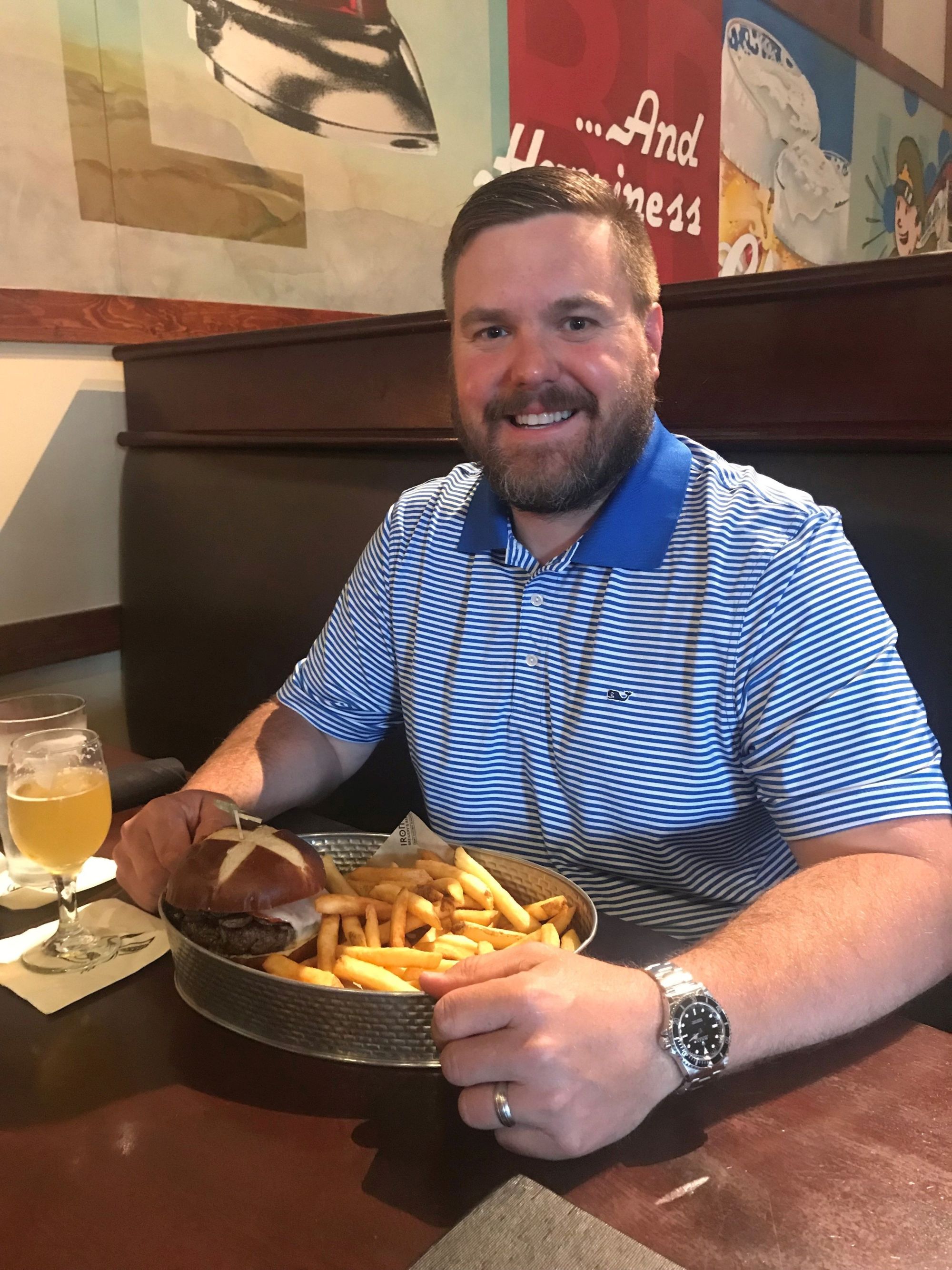 Nick S. – Media
"I brought the burger challenge into my routine… I would go to the gym, eat a burger, then go to my daughter's sports games or other activities. My wife was very supportive of me taking on this challenge. I even grew a beard in conjunction with burger month! But next time I go to a BBQ, I'll be getting a hot dog."
Michael B. – Media
"Last year I ended up getting a decent amount of the 'burger of the day' burgers during the month of May, so the challenge was just incentive to go the full month. The Armed Forces Burger was my favorite; I enjoy those that are either on the spicy side or 'classic American' side and Iron Hill BBQ sauce is one of my favorite BBQ sauces period. Clock Out and Philly Special are both great burger beers and I enjoyed them with some of my meals. Halfway through the month I was on a first name basis with the host staff and about three quarters through they recognized me over the phone. You have a great crew there and it was always nice to come in and see everyone, especially towards the end I felt like they were cheering me on. Overall this was great and surprisingly enough, I am not tired of burgers!"
Kim Boerema, Iron Hill's CEO, was astonished by the effort. "I must admit that when we launched the program, I was not sure that anybody would accept the monumental task and have a burger each and every day," Kim said. "Every member of the staff got excited to look at the leaderboard each morning and see that these members checked off another day; only motivating them to work even harder for all of our loyal guests. I couldn't help but increase the reward to $750 for those who completed this challenge; I felt like this was the least we could do to celebrate the achievement and show our true appreciation."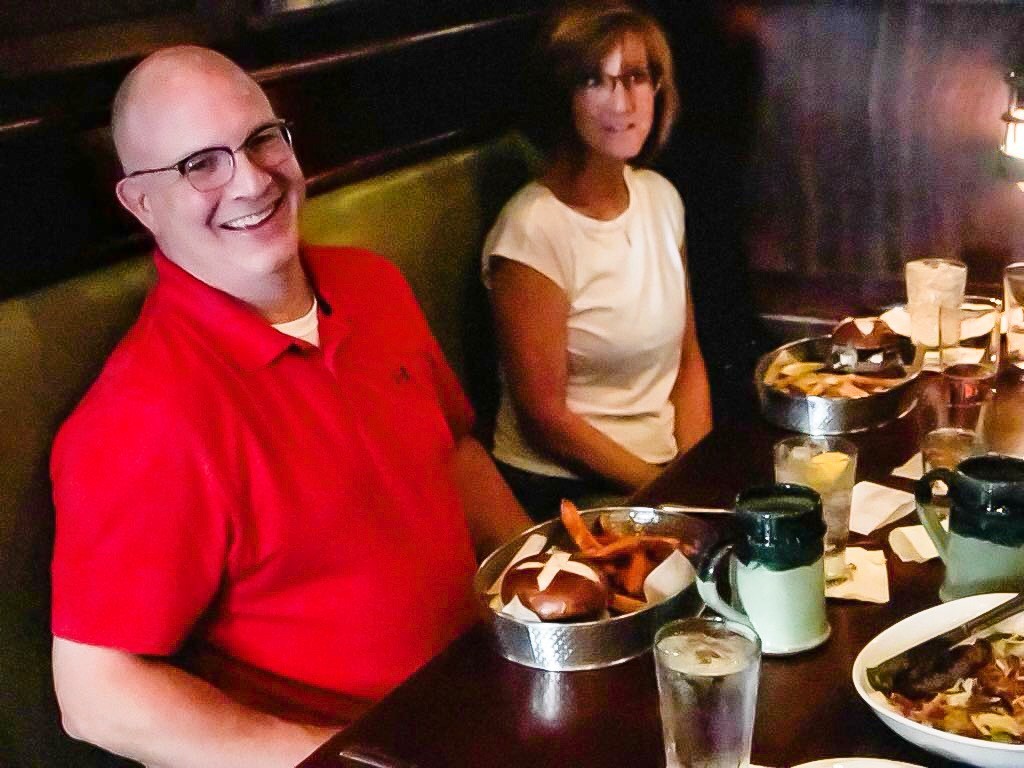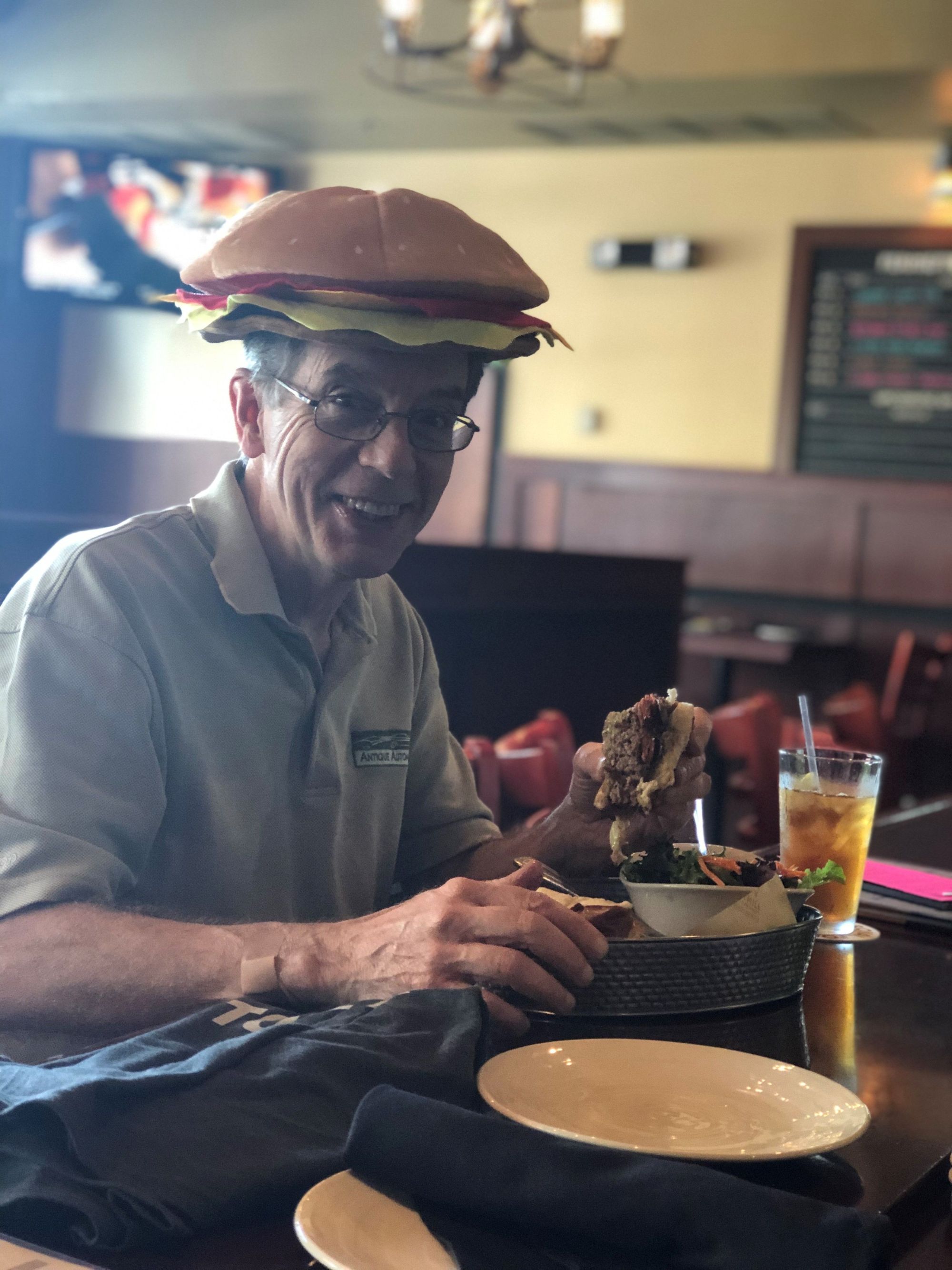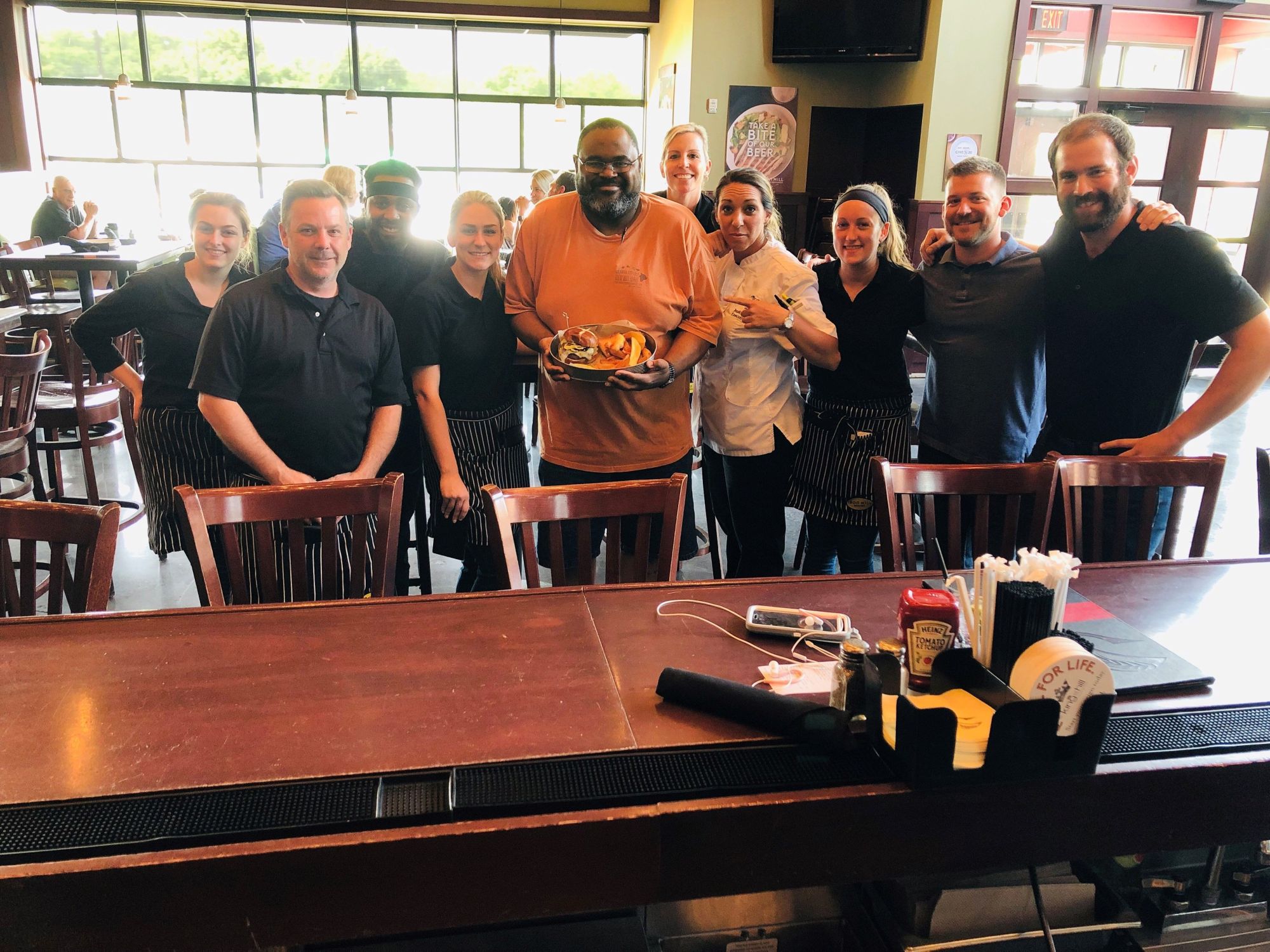 KOTH Burger Challenge Winners
Rebecca M. – Ardmore, PA

Rob E., Lancaster, PA

Wendell J. – Maple Shade, NJ

Bill L. – Maple Shade, NJ

Michael B. – Media, PA

Gary F. – Media, PA

Nick S. – Media, PA

Peter A. – Phoenixville, PA

Gina F. – Rehoboth Beach, DE
Jeremy B. – Wilmington, DE