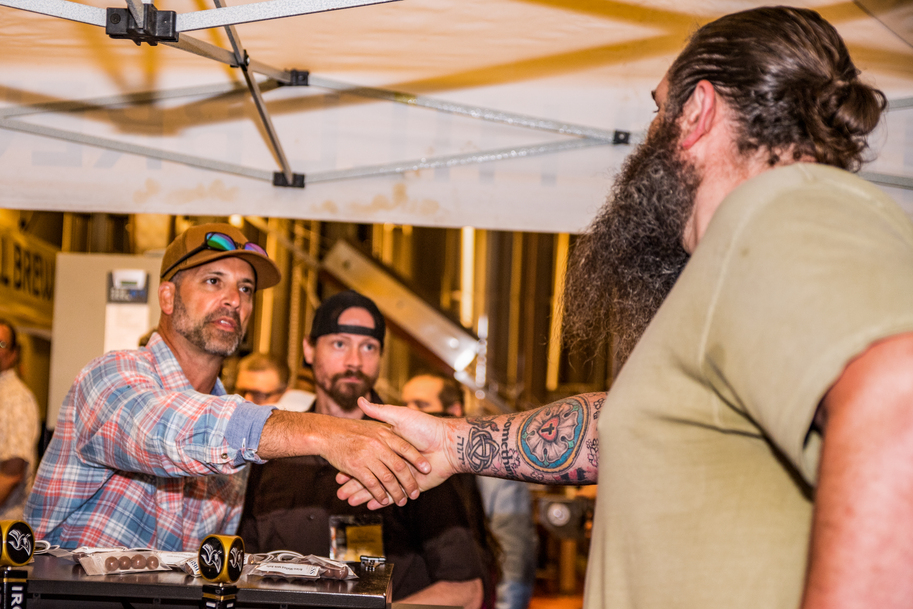 Local Brewery,
Large Impact
We love to be invited to the party, and we know better than to show up empty handed! Through our Community Giving program, we extend ourselves outside our walls and within our community. 
Sign Up
Plan a gathering on a Monday, Tuesday, or Wednesday at any Iron Hill Location to benefit your non-profit
Spread The Word
Distribute Give 20 flyers to your network, friend and family.
Host Your Event
Enjoy a fun night out and give back with each bite.
Get a Check
Iron Hill will donate back 20% of food sales for every table that presents your organization's GIVE 20 coupon.
Contact your local Iron Hill to set up your next Give 20 event!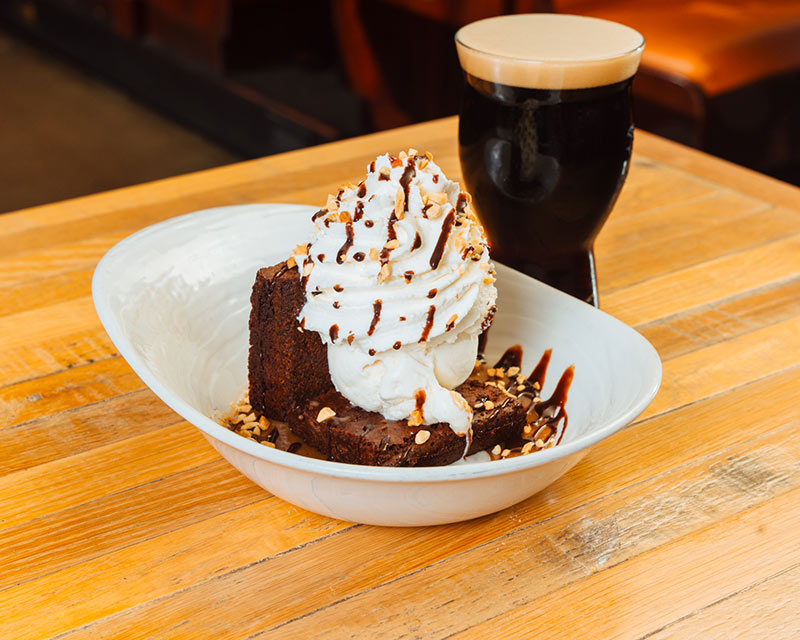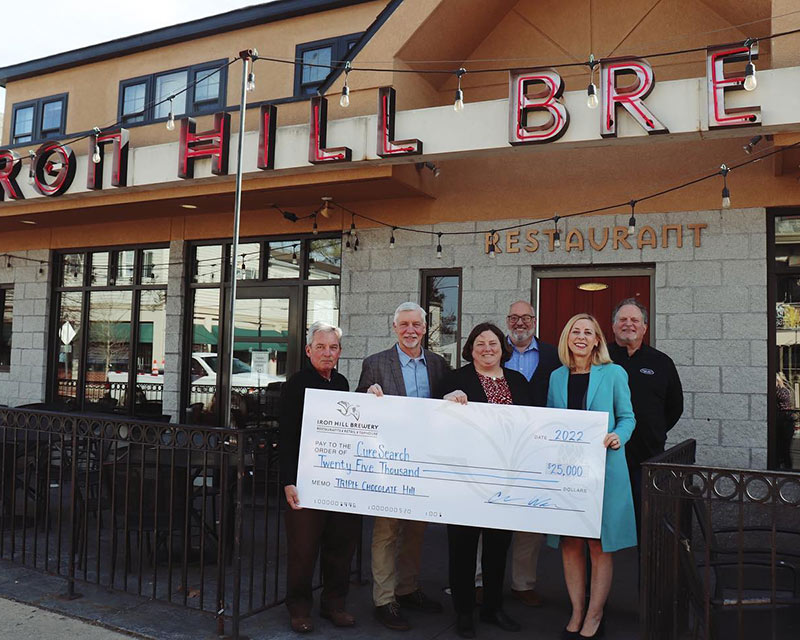 Eat Dessert. Support Childhood Cancer Research.
Through our Triple Chocolate Hill charity initiative, you can satisfy your sweet tooth, while donating to a great cause! For every Triple Chocolate Hill dessert sold, Iron Hill donates $0.75 of each sale to CureSearch for Children's Cancer. And with a delicious warm peanut butter and caramel sauce, this decadent and delicious dessert has helped us raise over $300,000 to this incredible cause.
This Partnership Goes Way Back.
Co-founder Mark Edelson's wife, Maureen, is a pediatric oncologist, and through her passion for her patients, she connected Iron Hill with CureSearch back in 2004. A national non-profit that aims to drive innovation, eliminate research barriers, and solve the field's most challenging problems, CureSearch has been a part of the Iron Hill community for decades, as the recipient of funds from our Triple Chocolate Hill dessert initiative. For more information visit www.curesearch.org.