Mistakes happen. Agreeing to write a piece about making mistakes comes to mind, but I digress. I believe that brewing is an amazing blend of artistry, craft, science, and a bit of dumb luck. When I look back over my career it's easy for me to point to all the times that science has come in handy, artistry… yup I've used it, craft has certainly helped me make some truly fantastic beers and win an award or two, but this writing isn't about those skillsets. This is me, writing to you about making mistakes. Though, come to think of it, why someone felt that I am the most qualified to write about this is a bit upsetting.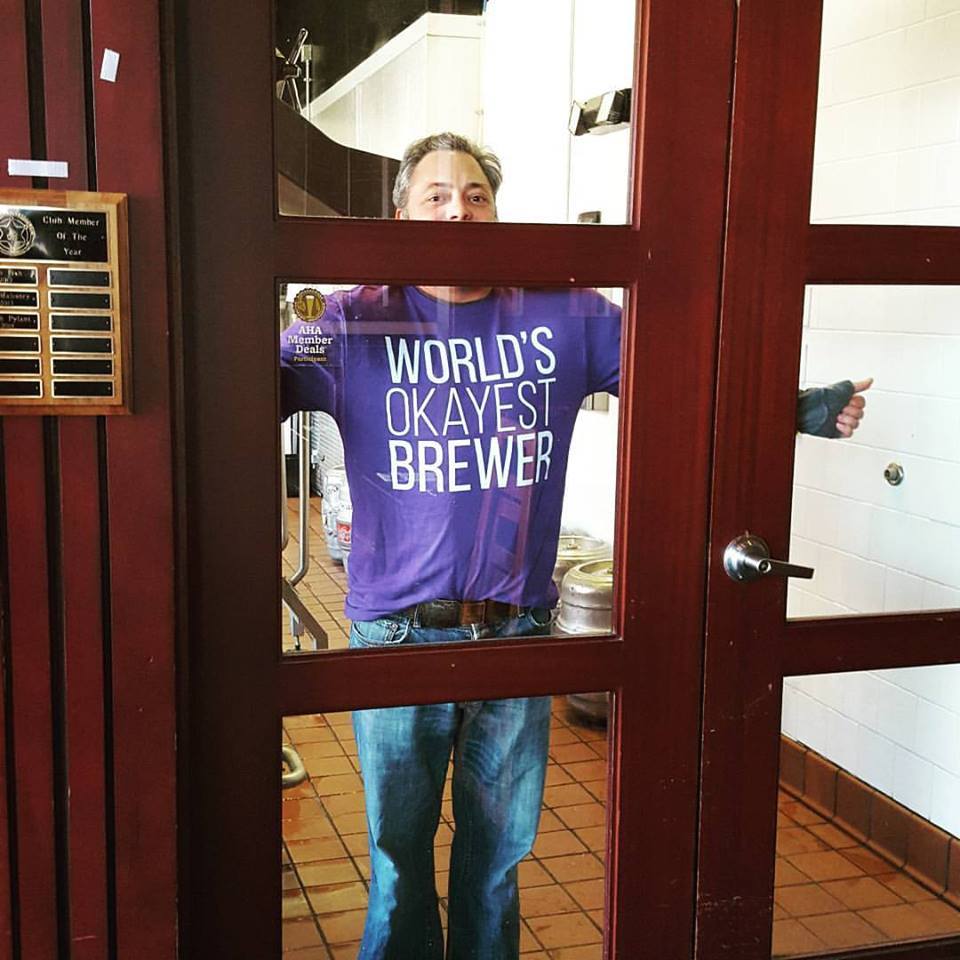 I have been brewing professionally for the better part of two decades, so there have been many mistakes. Everyone makes them, the ability to see a mistake as an opportunity is something that makes brewing such an amazing endeavor. There is one particular mistake in my past that comes to mind. I had just started working for Iron Hill and really wanted to establish myself with the guests, so I decided that I would brew one of the perennial favorites, the Abbey Dubbel. This is one of our reserve bottles, so I felt it a challenge as there is a benchmark to be held to. The brew day came, I hit all my marks, the gravity was spot on, color perfect, and the yeast healthy. I left for the day confident in the beer and my ability to reproduce a beer that has made this company great. Apparently not adding the correct amount of yeast to a high gravity beer tends to not go well… who knew? So, I gleefully come in to work the following day, and what is waiting for me? Not the aggressive bubbling of a voracious fermentation, but rather the small bubbles that indicate an anemic start to fermentation.
Much to my dismay, this slow fermentation continued for a bit over a week until finally it just stopped all together. I've never had a beer stall mid-fermentation before, but I knew my options so all precautions were taken and enzymes were added to the fermenter. Mistake two was made at this point as I added a bit more than the recommended dosage since this was to go on tap at a specified date. Low and behold the next day the beer was happily chugging along….and chugging along….and chugging along, well you get the point. By the end of fermentation, the beer was all alcohol and no body—not what you would expect from our Abbey Dubbel. Now remember, I've only been with Iron Hill for a little over four months at this point so I'm more than a bit on edge about having taken one of our award-winning beers and turned it in to alcohol bomb.
Time to make a decision. This is, in my view, a situation where a mistake can become an opportunity. Luckily, I had a few kegs of Quad at my disposal, and enough time and imagination (remember that whole artistry thing) to do a bit of blending. A little of this, a touch of that and viola' Trubbel With Monks is born. A perennial favorite here in Maple Shade, not quite Dubbel, but certainly not a Tripel, thus the Trubbel nomenclature. Because I approach brewing as a science, every step of the process has notes, and because sometimes it's better to be lucky than good, this beer flew from the taps. Of course, I had to make this mistake again the next year, but this time it was a little more purposeful.
Want to enjoy Trubbel with Monks? You'll have to visit our Maple Shade location for this super exclusive beer, and it only comes around once a year, so keep your eyes on our tap list.
With 14 locations in Pennsylvania, Delaware, New Jersey and South Carolina, there's an Iron Hill Brewery & Restaurant near you. Each brewpub has their own craft kitchen and scratch brewery, allowing individual chefs and brewers the creativity to pair the freshest ingredients with the highest quality grains and hops. Monthly releases vary by location, so scout out our beers on tap and visit us soon.
This article was contributed by Josh Ervine. Josh is the Head Brewer at Iron Hill Maple Shade.