Fall gatherings are the perfect chance to flex your food and beer pairing knowledge. Well, technically, it's our food and beer pairing knowledge, but we won't tell if you don't. Plus, it'll be your cooking skills that'll (hopefully) have your guests praising your culinary prowess. Especially after a couple of beers.

Click/tap the cans for recipes our chefs created to pair perfectly with our fall beers.
---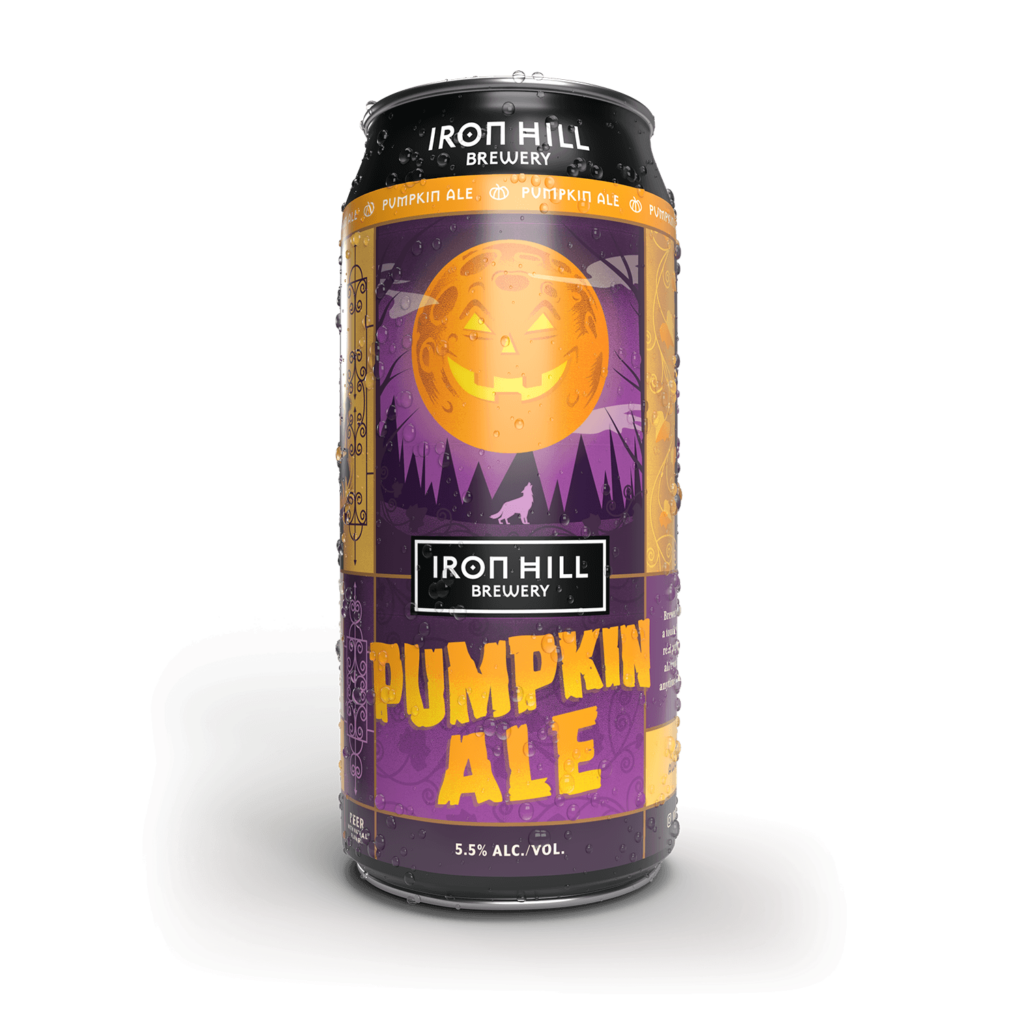 Pumpkin Ale & Sriracha Wings
Hot wings and cold beer. No brainer, right? But our take on this classic pairing gives next level fall feels. A crisp, golden ale brewed with pumpkin spices and a touch of vanilla. Wings tossed in a fiery Sriracha hot sauce made with said Pumpkin Ale. OMGourd these wings are good.
Pumpkin Siracha Wings
serves 4 adults
1 stick unsalted butter
1 C sriracha
½ C of canned pumpkin puree
½ C honey
1 Tbsp kosher salt
Juice of one lime (or 2 tbsp)
2 Tbsp apple cider vinegar
½ tsp cayenne pepper
2 Tbsp brown sugar
2 Tbsp pumpkin pie spice
2 "glugs" of Iron Hill Pumpkin Ale (save the rest for the chef!)
3 lb. of chicken wings
Directions:
1. Melt the butter and set aside.
2. Place all ingredients except the butter into a large mixing bowl and whisk to combine.
3. Add the melted butter by drizzling it into the bowl while whisking.
4. Place into a container, cover and refrigerate.
5. Bake chicken wings in 375 degree oven for 20 minutes, remove from oven and flip wings over and bake for an additional 15-20 minutes. Remove when desired crispiness is achieved.
6. Place sauce and cooked wings into a bowl and thoroughly stir or toss to coat the wings; place wings on a plate and enjoy.
---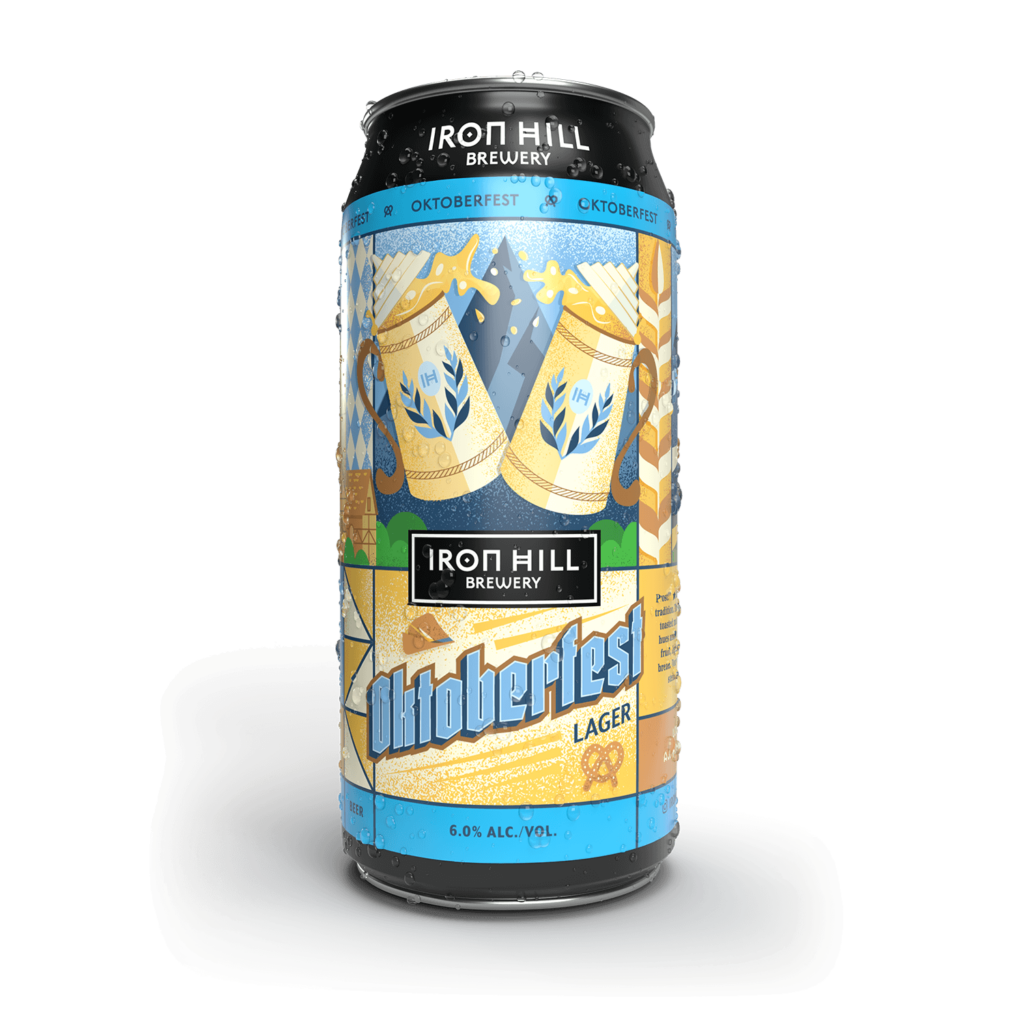 Oktoberfest & Sausage Rolls


Meat and beer. Two Oktoberfest favorites. These Bavarian-inspired sausage rolls paired with our Oktoberfest Lager will knock your lederhosen off. Golden brown flaky pastry, savory traditional bratwurst and homemade beer mustard. We'll raise a stein to that! Prost!
Bavarian Sausage Roll
serves 4 adults
One 17.3oz package puff pastry square, thawed, cut in 2in squares
1 lb bratwurst sausage, cooked.
½ C sauerkraut
5 strips of cooked bacon, chopped (or 1 tsp bacon bits),
½ C shredded cheddar/monterey jack
Egg wash (one whole egg, beaten. Used to seal pastry and add shine)

Beer Mustard (this makes extra but, believe us, you'll want it!)
1 tbsp white vinegar
3 Tbsp honey
½ tsp kosher salt
1 C store-bought dijon mustard
½ C store-bought whole grain mustard
2 "glugs" of Iron Hill Oktoberfest Lager
Directions:
1. Working with cooked bratwurst, cut in half lengthwise then across again lengthwise to make 4 pieces per sausage. Set aside
2. Place puff pastry square on your work surface with the corner pointed toward you and place a piece of sausage in the center with the sausage ends going left to right (corner to corner)
3. Place sauerkraut, bacon, cheese and scallions on top of the sausage. You can eyeball the ratios here a bit. You like bacon? Then load it up!
4. Brush the bottom and top corners with egg wash
5. Fold the top corner over the sausage and topping and repeat with other side (like you're wrapping it in a blanket), pinch to seal
6. Arrange on a nonstick sprayed, foil-lined tray, brush top of puff pastry with egg wash for a shiny-golden finish. Bake in a 350 degree oven for 20 minutes or until golden brown. Remove from oven and let sit for 1 minute to rest.
For the Beer Mustard:
1. In a large mixing bowl, whisk together the vinegar and salt to dissolve.
2. Whisk in the remaining ingredients.
3. Place into container, cover and refrigerate. Use as much as you want!
---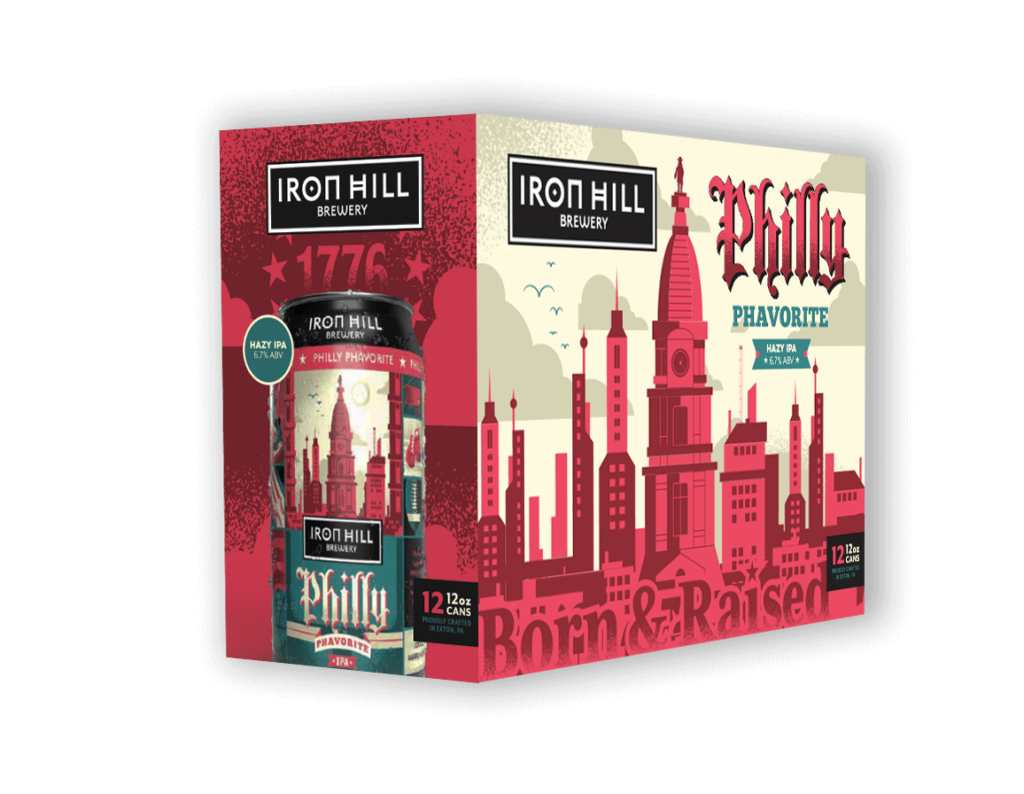 Philly Phavorite & Spicy Taquitos
Call an audible from traditional game grub and spice things up a bit with this crowdpleasing finger food. Make these taquitos to pair with our all-new Philly Phavorite 12-Packs, and dip, dunk and drink 'til you heart's content. Or you run out of beer. Whichever comes first. And if you need gameday accessories, you can enter our Better with Beer Ultimate Tailgate sweepstakes for a chance to win football tickets for the Birds vs San Francisco, a 17″ Blackstone griddle, a 32qt. ultralight RTIC cooler and more!
Spicy Chicken Taquito
Serves 4 adults
2 boneless, skinless chicken breasts
1 tsp vegetable oil
2 tbsp taco seasoning (split)
Juice of one lime (or 2 tbsp)
1 C cheddar jack cheese blend
10 taco-sized flour tortillas
Egg wash (one whole egg, beaten. Used to seal tortilla and add shine)
Directions:
Coat the chicken breasts in oil and 1 tbsp of taco seasoning, place flat on a sheet pan or oven safe baking dish and roast in a 350 degree oven for 15-20 minutes or until internal temperature reaches 160 degrees.
Once cooked and cooled, dice the chicken into small chunks, sprinkle chopped chicken with additional taco seasonaing and drizzle with lime juice to help spice adhere to chicken, mix well and set aside
Lay flour tortilla flat on a cutting board
Place chicken mix in a straight line across tortilla towards bottom. Make sure to leave space on the sides to seal.
Sprinkle cheese blend over chicken mixture
Brush edges of tortilla with egg wash. Roll closest edge of the tortilla over chicken & cheese and roll tightly, pinching ends when rolled.
To cook, place taquitos on a sheet tray lined with aluminum foil and coated with nonstick cooking spray or oil, place in a 350 degree oven and cook until light tan in color and crispy- about 7-10 minutes
---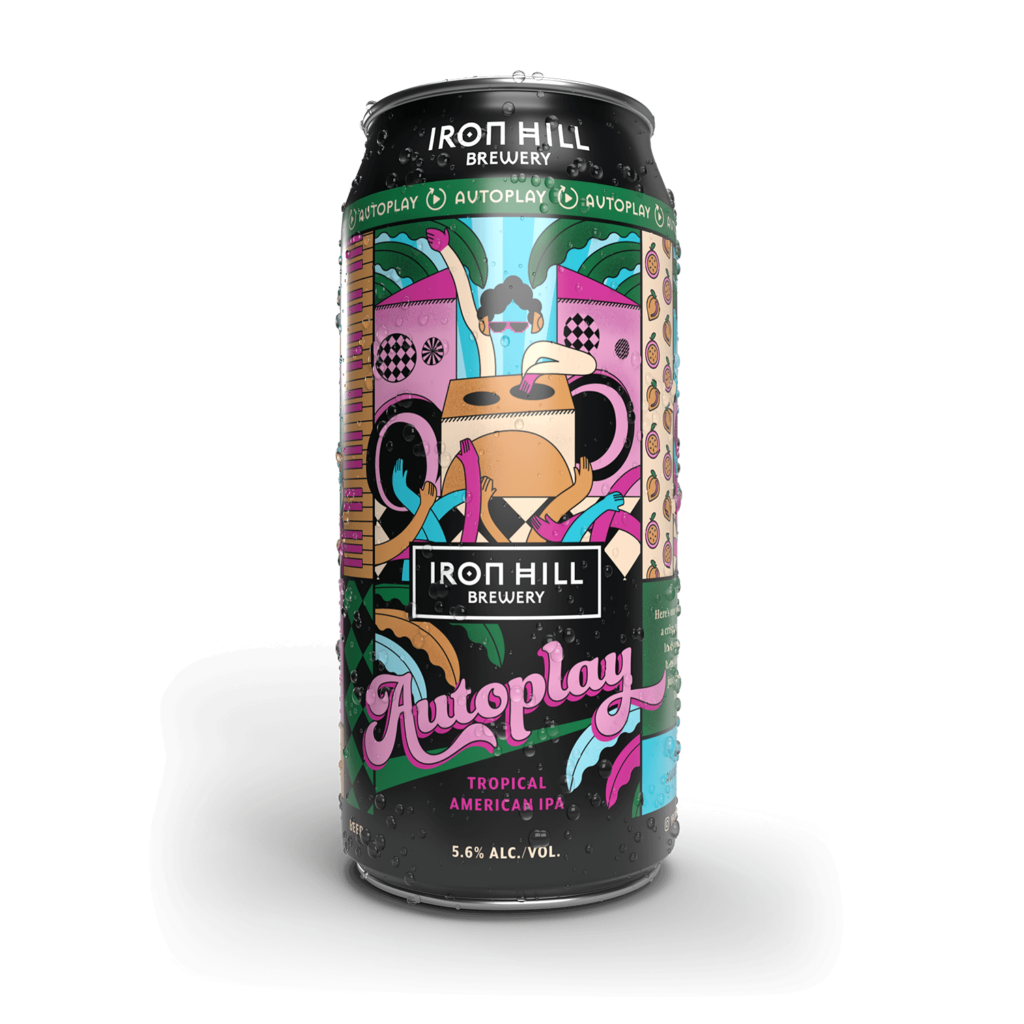 Autoplay IPA & Thai Shrimp
The light, tropical notes and smooth sipping vibes of our Autoplay IPA pair perfectly with these Asian-inspired shrimp. Coated in a handmade peanut sauce, then fire-grilled or pan-fried until golden. Served with the remaining peanut sauce for dipping and Autoplay for sipping.
Thai Shrimp Skewer with spicy peanut sauce
Serves 4 adults (makes 8 skewers)
2 lbs 16/20 shrimp, cleaned & peeled
2 oz peanut sauce (see below for sauce recipe)
½ tsp kosher salt
2 Tbsp chopped scallions

Peanut Sauce Ingredients (Makes extra but you'll definitely want this around)
1.5 tsp ginger
1.5 tsp garlic
1 Tbsp sesame oil
2 Tbsp sriracha
½ C soy sauce
½ C sweet chili sauce
Juice of one lime (or 2 tbsp)
¼ C water
¼ C canola oil
½ C choppped peanuts
Peanut Sauce Directions:
Place all ingredients except for the canola oil and peanuts into a blender and blend on medium speed until fully blended.
Slowly add oil to mixture and blend. Add peanuts and pulse until peanuts are chopped to your desired consistency.
Shrimp Skewer Directions:
Place the cleaned shrimp into a large mixing bowl.
Add ½ cup peanut sauce and salt to the bowl with the shrimp.
Toss until all shrimp are evenly coated
Place 5 shrimp onto an 8-inch bamboo skewer; skewer through the tail area first and then through the head area.
Crack open a refreshing Autoplay IPA (available on its own or in our IPA Variety pack!) Sip while preheating grill.
On a hot grill or flat skillet on medium high heat cook the shrimp 1-2 minutes on each side or until fully cooked
Garnish with chopped scallions and use the peanut sauce as the dipping sauce
---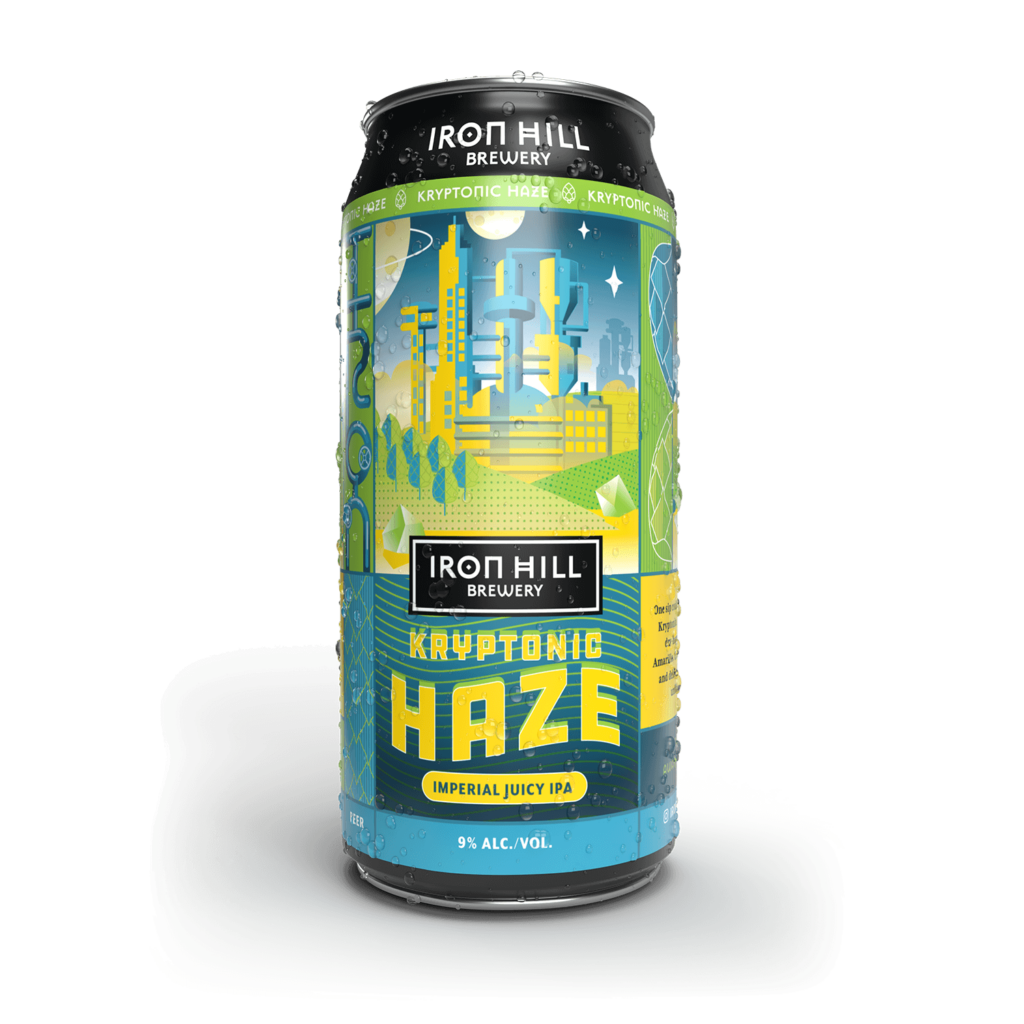 Kryptonic Haze & Cajun Ribeye
Hazy and fruity meets meaty and mashy. Our Kryptonic Haze double IPA is made for meat masterpieces like this simply seasoned grilled Cajun ribeye with pablono mashed potatoes. The savory and smokey flavors of the cajun seasoning and the charred poblano peppers are balanced beautifully by the tropical notes of the Kryptonic Haze.
Cajun Grilled Ribeye with poblano mash
Serves 4 adults
4 ribeye steaks
2 tsp salt
2 tsp pepper
2 tsp cajun seasoning (or use your favorite spice rub)
Pablano Mashed Potato Recipe
Roasted Poblanos
6 poblano peppers
1oz canola oil spray
1 tbsp salt
1 tbsp pepper
Coat the peppers in canola oil using cooking spray
Season evenly with salt and pepper
Using a 450 degree oven or a grill, char the peppers until black, blistered and softened, cooking evenly on all sides
Place in a covered container and let peppers steam until cooled to room temperature
Once cooled to room temperature peel and seed peppers. Note: do not run under water
Dice to large size
Mashed potatoes
2 tbsp kosher salt
5 lbs Yukon gold potatoes cut in half
2 sticks butter, cubed
1 tsp garlic powder
1 cup milk
Salt and pepper to taste
Diced Poblano Peppers
Mashed potato directions:
In a 12-quart stockpot, add potatoes, 1 oz of kosher salt and water to cover. Boil the potatoes until they are tender. Strain through a large colander as soon as they are tender. Note: do not let cooked potatoes sit in hot water.
Transfer the potatoes to a large mixing bowl or stand mixer bowl
Add butter, garlic powder, salt and pepper
Warm milk over stove or in microwave. Add HALF of milk to potatoes
Mash potatoes using paddle attachment on mixer or hand-masher
When potatoes are mashed, add milk until desired consistency is reached.
Add salt and pepper to taste
Add diced, charred poblano peppers
Ribeye Steak Directions
Dry the steak and work seasoning into the meat with your hands. Cover both sides. Allow the meat to rest for 20 minutes while preheating the grill to 450°F-500°F. Place steaks on the grill and cook per your preference per the guide below. For medium-rare center, sear for approximately 3-4 minutes per side.
Internal temperature guide:
Rare – 125°F
Medium-Rare – 135°F
Medium – 145°F
Medium-Well – 155°F
Well – 165°F