"It started in Reading, Pennsylvania, in the 1980s in a bar that advertised "100 Beers From Around the World." Drink the list of 100 beers, and you won a T-shirt. Before long, Jean Newcomer and Greg Weiler had three T-shirts and a thirst for craft brewery creations.
As of July 2, the craft beer couple have visited 957 breweries, with an eye for hitting 1,000 by late 2018.
…
Jean and Greg have plans to spend visit number 1,000 at Iron Hill Brewery's Hershey, Pennsylvania, location that is slated to open by the end of 2018. Jean has worked part-time for Iron Hill Brewery for many years and is extremely popular among employees, regulars and locals at Iron Hill in Lancaster, Pennsylvania." – CraftBeer.com
Read the full story of Jean and Greg's quest to 1,000 breweries here.
Jean and Greg won't have to wait much longer to complete their journey to 1,000 breweries. In November 2018, Iron Hill will be opening its doors in Hershey, Pennsylvania. This location will be our 4th store to open this year and 16th store since we opened in 1996 in Newark, Delaware. The 8,000-square foot space is the largest in Hershey Towne Square and will house an on-site brewing facility and seating for up to 300 including a bar area and outdoor space. Located in the heart of downtown Hershey, the restaurant/brewery is only a four-minute drive from Hersheypark.
Stay up to date on construction progress, hiring, events and the opening of Iron Hill Hershey by following us on Facebook and Twitter.
---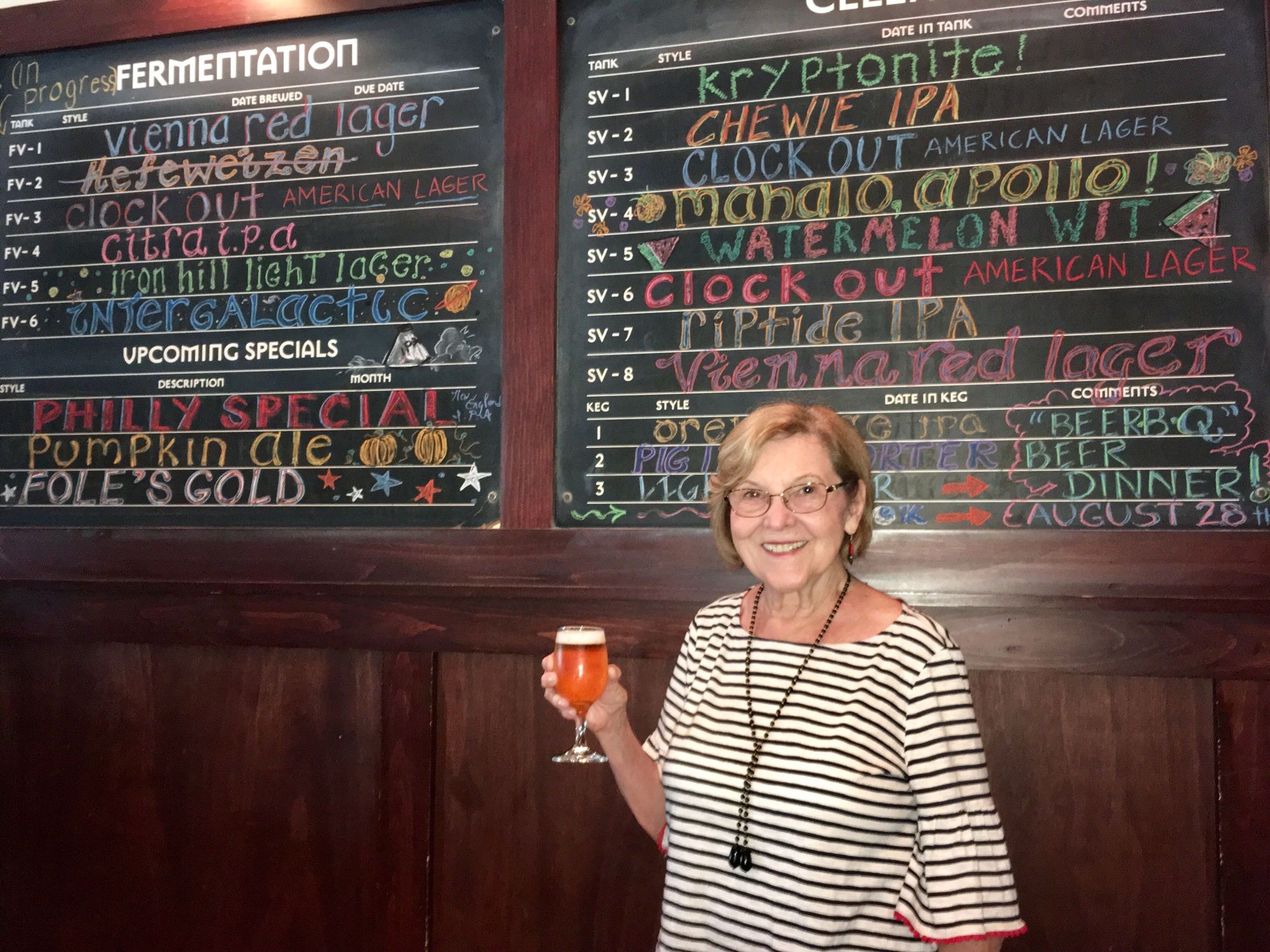 Jean has many fans cheering her on from Iron Hill. She is beloved by staff and regulars alike, and we are proud to watch her meet her goal.
"Jean and Greg are not only champions in the beer and brewery world, but they are also genuine, friendly, fun-loving people. When they visit breweries in my hometown of Reading PA, they give me the heads up and invite me to join them and we share beers and laughs. They are true thrill seekers that love to support the industry. We cannot wait to see them surpass 1,000 breweries!" – Pim Harmsen, Head Brewer, Lancaster
"Jean has worked with us since we opened over ten years ago. When she came in for the orientation with about 50 other new employees, she came right up to me and said, "which way to the beer?". Just shows how passionate she is about breweries." – Sean Greene, Assistant General Manager, Lancaster