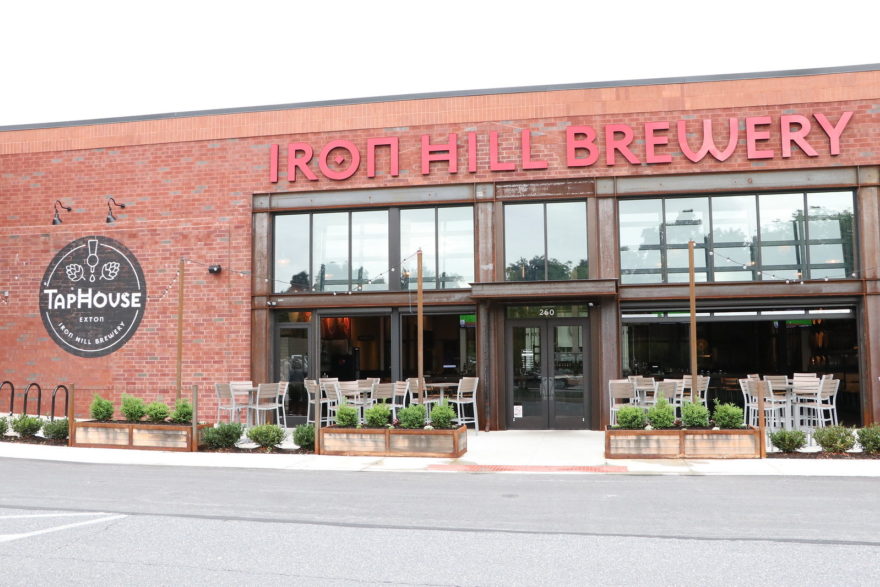 Our newest iteration, The TapHouse. Where all our innovative pints and bites are born, featuring our Production Brewery.
260 Eagleview Boulevard
Exton, PA 19341
11:30 AM – 9:30 PM
Happy Hour: 4:00 PM – 6:00 PM
Oktoberfest at The TapHouse
Schnitz Yeah, Its Oktoberfest at Iron Hill. Come celebrate with us, Sept. 22 – Oct. 9 as we feature chef-crafted, Bavarian-inspired food specials and of course our Iron Hill Oktoberfest Lager! Plus this year don't miss out on our special Oktoberfest commemorative mugs!
Hometown Taps at Iron Hill
We're releasing 20 brand new Signature beers with year-round availability, one at each of our 20 locations from Central Pennsylvania to South Carolina and Georgia. Each of the beers was inspired by the community we serve and was brewed locally for the freshest beer from the tanks to the table.
2 Pizzas And A Growler
Choose any two pizzas and a 64oz growler of any Signature draft beer for only $25! Offer available for takeout only; seasonal beers available at additional charge.
Happy Hour
Every weekday from 4-6pm, enjoy $2 off draft beers and our fan-favorite Fried Chicken Sandwich for only $3! Plus, an array of delicious sliders and flatbreads only available during Happy Hour, and special prices on cocktails and wine.
Upcoming Events at Our Brewery
Come celebrate beer, food, and the blending of the two with us! We're always adding new events, so keep checking back. Don't miss out on the pints, bites, and fun.
Outdoor Fall Fest!
From 09/30/2023 to 09/30/2023 at 12:00 pm
Join us for an outdoor celebration of Fall and Oktoberfest, with outdoor seating, games and so much more
Great American Beer Festival Watch Party
From 09/23/2023 to 09/23/2023 at 11:30 am
Join us at the TapHouse as we live stream the GABF Awards show. We will have 10 of our award winning beers on tap to sample, plus you'll have a chance to try out Philly Chili Ale, a beer we entered in this years judging. Come cheer on your favorite brewers and hopefully celebrate a win with us!
Thirsty Third Thursday
From 09/21/2023 to 09/21/2023 at 6:00 pm
There is no better place to be than Iron Hill on Thursday Night! Join us for our Third Thursday as we sample some of our award winning beers!
Since we are the most award winning brewery East Of the Mississippi and The Great American Beer festival is coming up on 9/21, we want to celebrate our success with a Heavy Medals beer flight for Third Thursday. Stop in and grab a flight!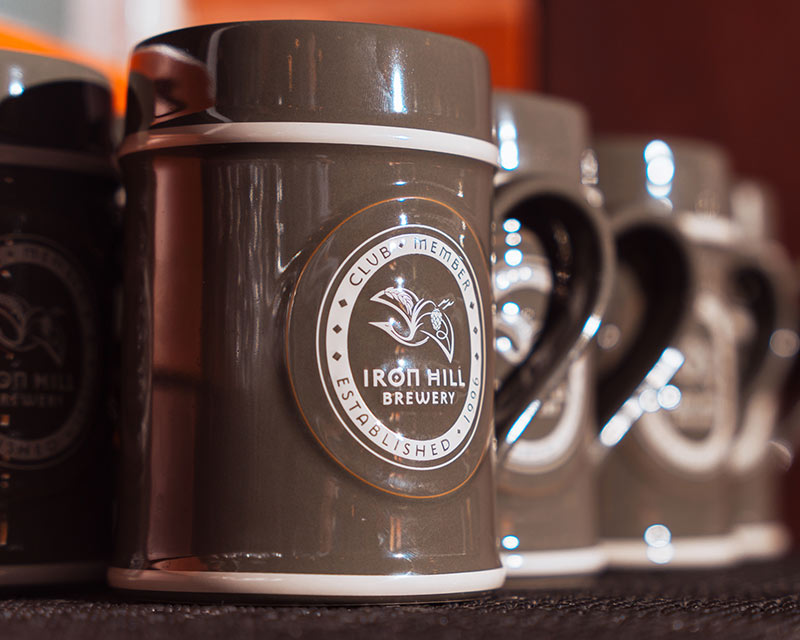 Earn points on food purchases (that turn into sweet rewards), drink from exclusive member only 22oz mugs for the price of a pint and receive additional perks and special offers all year long.
We always want you to come and hang with us, but we understand when you want to just kick back in your own place. That's why we're prepared to bring the party to you with our catering and beer to go offerings.
We offer private and semi-private dining spaces, alongside crafted food and drinks packages to help you be the host with the most.
Call to book!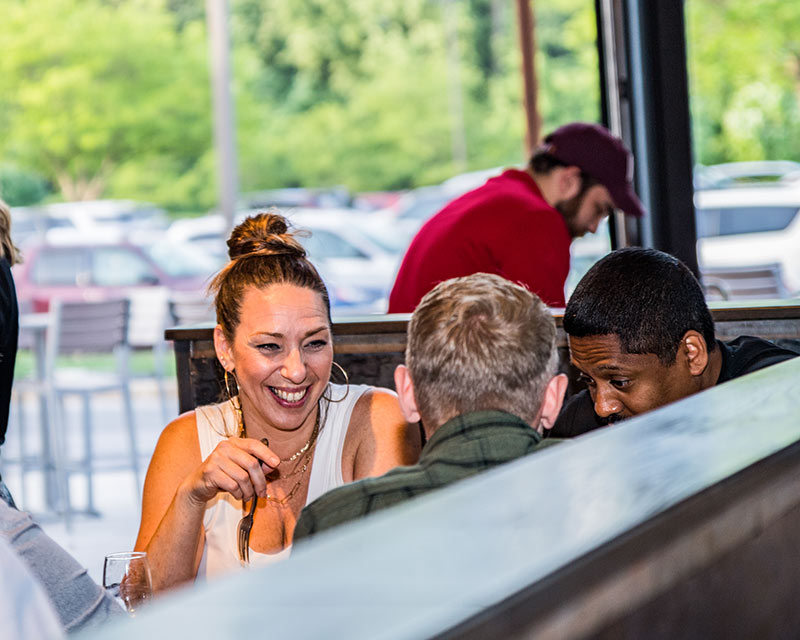 Community is important to us, and we are always looking for ways to give back to our neighbors and friends. Invite Iron Hill to host a fundraiser, offer gift donations, and promote gifting to your organization from our guests. Contact your local Iron Hill today to see how we can best partner with your organization.
We're not in this business for the glory; we're in it because we love great beer and great food. Still, it's nice when you get recognition for your hard work from experts in the field and the customers we're proud to serve.