This is probably one of the questions I am most asked once people find out I brew beer for a living. I've been asked this question so often that my immediate response is always the same, "The next beer I drink." Usually, the individual I'm talking to doesn't like this answer and tries to rephrase, "Well, what beer do you usually stock in your fridge?". Now, this question is pretty tough for any craft beer drinker to answer these days.
According to the BA (Brewer's Association) there are more than 6,000 breweries operating in the United States alone. When I walk into my local liquor store to purchase a new beer, my eyes are immediately drawn to at least two dozen different six-packs, not to mention the mass selection of 750ml bottles, for me to choose from. The choices are overwhelming. Do I pick a hoppy American IPA, a crisp German Pilsner, a funky Belgian Sour or a roasty English Stout? Then, I have to decide on which brewery's version of the style I want to drink! You can see how chaotic it all is.
I know by this time the individual I am talking to definitely doesn't want me to explain to them the stress I feel over choosing a favorite beer. To save everyone some time, I typically answer with, "I usually stock the fridge with various IPA's and Pilsners." To which the individual attempts to get a word in regarding that was the answer they were looking for, but is abruptly cut off by the tail end of my answer, "But, I also keep a few bottles of Funky Sours and Imperial Stouts on hand for special occasions." Yeah, I was a Boy Scout, so my motto is always "Be Prepared."
I hate to admit it but I can be somewhat of a beer snob. I'm not the type of beer snob who is cruising the craft beer black market, looking to score a bottle or case of hyped up, super rare beer costing hundreds of dollars. I'm the type of beer snob just looking to drink a beer that tastes good and is expertly crafted. For all of you who now understand my inner turmoil and are still wondering, "well, what beer does he usually stock in his fridge?": I will answer that question that so often makes me want to pull my hair out.
These days my fridge is full of Victory's Home Grown Lager. If you haven't tried it yet, go out and buy some. It is tasty! What is it you might be asking? Well, Victory calls it a "New American Lager," and I would have to agree. It doesn't taste like your dad's American Lager. It tastes more like someone married the crisp, clean character of German Pilsner with the hop aroma/flavor of an American Pale Ale. The nose is packed with citrus, grapefruit, and soft pine. The flavor is full of just the same, but without a biting level of bitterness. Just a smooth tingle that playfully teases and envelopes the palate. The "New American Lager" is… well new! And it's cool! When one thinks new and cool, their minds should never gravitate towards me. However, I think I arrived early to the party with this style of beer. In fact, the New American Lager is so hip right now that other US breweries have released their own versions of the style; Founders created Solid Gold, and we created Clock Out American Lager.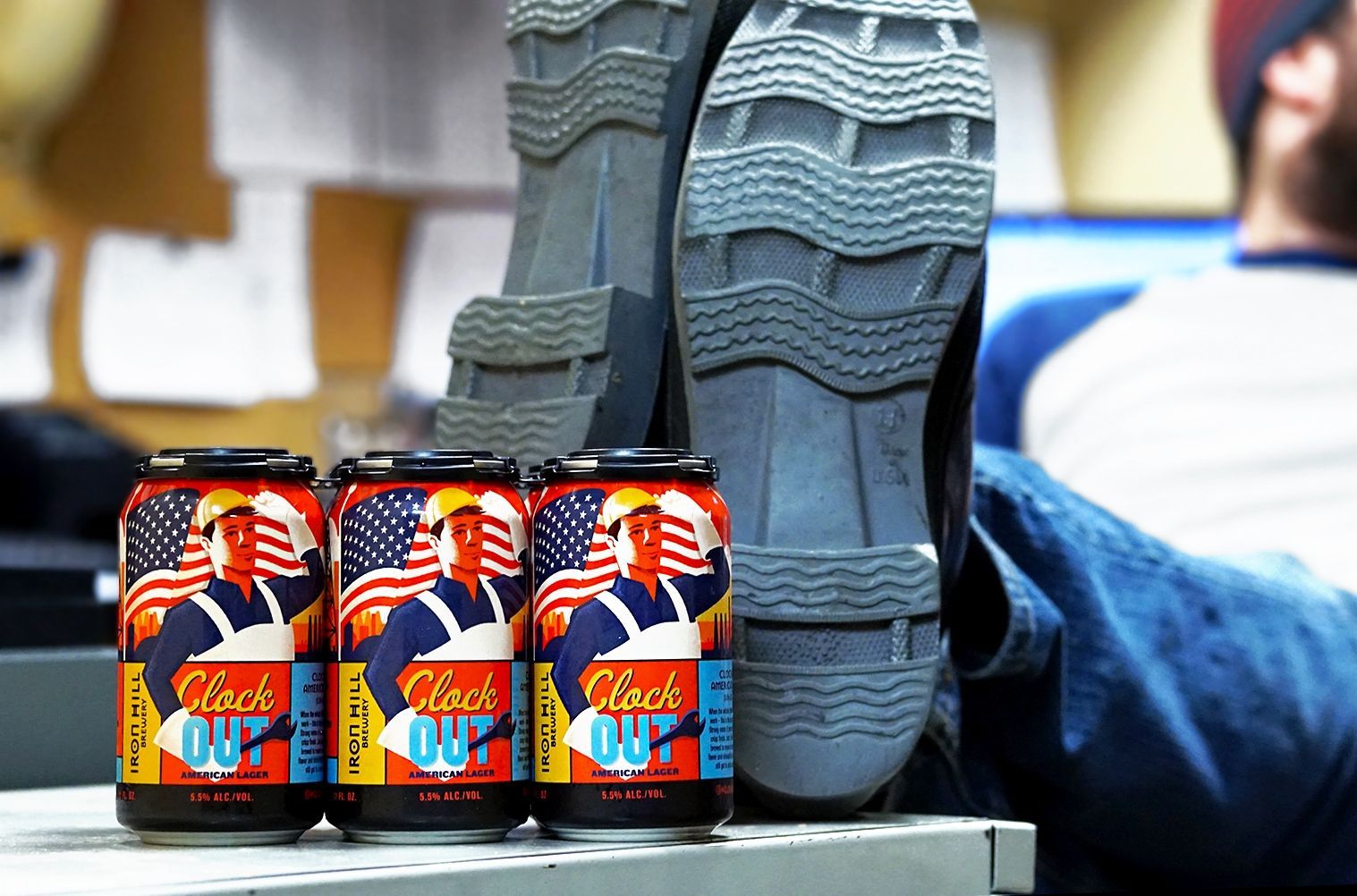 So now as you know, finding your favorite brew is no easy task. It takes dedication to taste your way through seemingly endless amounts of beer while remaining focused on finding "the one", or maybe even finding "the one for each occasion." Either way, the journey to discovering it is the best part. So go ahead and taste everything- be curious! You never know, your next favorite could be right around the corner- on tap, across from the brewery windows.
With 12 locations in Pennsylvania, Delaware and New Jersey, there's an Iron Hill Brewery & Restaurant near you. Each brewpub has their own craft kitchen and scratch brewery, allowing individual chefs and brewers the creativity to pair the freshest ingredients with the highest quality grains and hops. Monthly releases vary by location, so scout out our beers on tap and visit us soon.
This article was contributed by Andrew Johnston. AJ is a Senior Head Brewer with Iron Hill.