Brewers from all 11 Iron Hill Brewery & Restaurant locations brought their best to a blind tasting panel recently with one goal: send the consensus favorites to the 2015 Great American Beer Festival (GABF).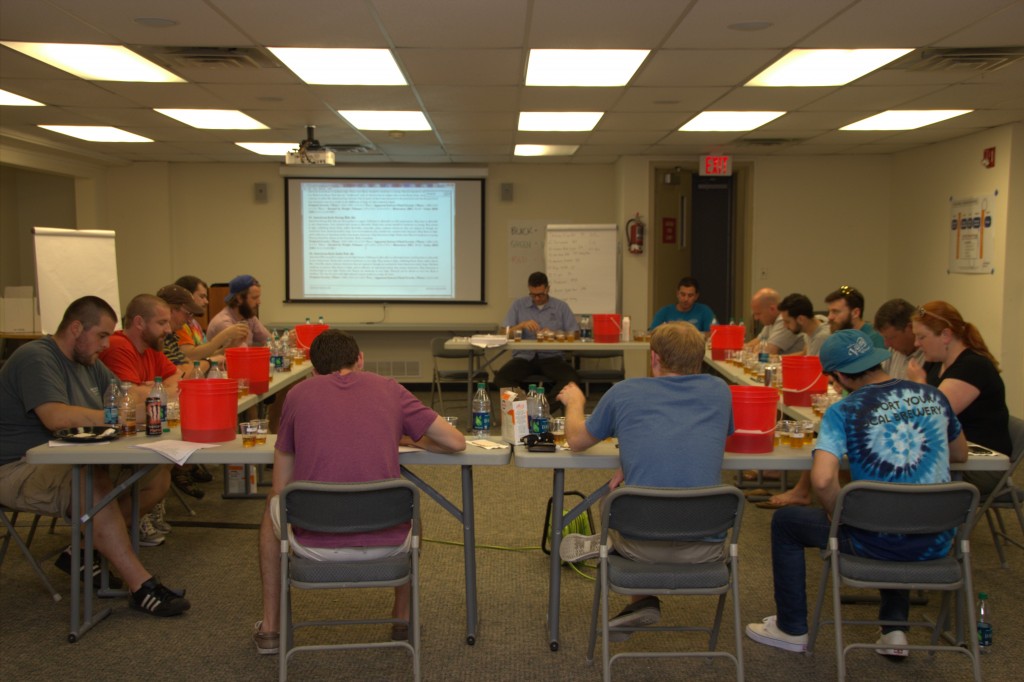 Iron Hill can enter up to 20 beers. You can bet our most awarded beer, Russian Imperial Stout, will be on the list. But as for the rest? You'll have to wait to see the results from this already sold-out annual beer festival and competition to be held September 24–26 in Denver. Thirsty and can't wait? Stop by and sample our many medal-winners at an Iron Hill near you—the only place you'll find our fresh, delicious and much-lauded beer.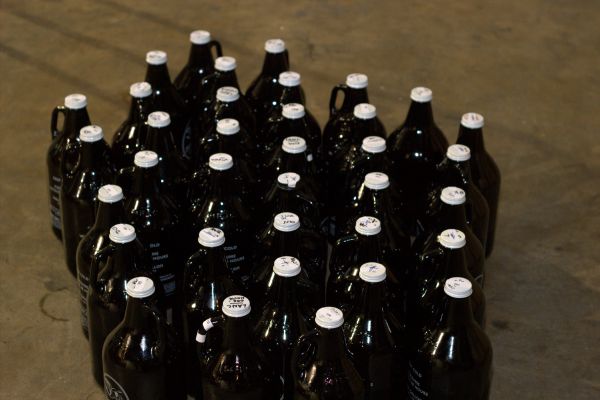 "Our brewers taste beers throughout the year and make note of those we'll consider sending to competition," said co-owner and Director of Brewery Operations Mark Edelson. "This year we entered those that have shown well in the past plus others our brewers called out during the year. The tasting is about putting our best foot forward—sending our very best to Denver—always."
The blind tasting panel pits brewer against brewer in a friendly rivalry to decide who has brewed the best of any given style. Everyone brings their powerhouses, but it's for their peers to decide what makes the cut.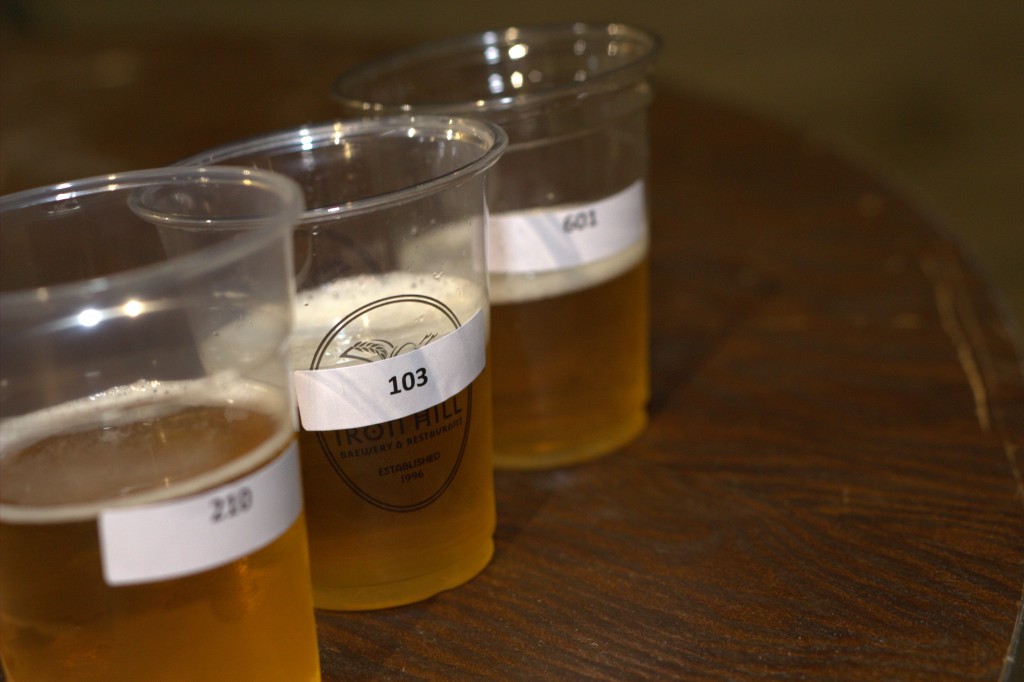 "The first year we didn't do tastings; it was mostly my picks then," Mark added. "We started the tasting panels as we grew and added more locations, more brewers and more styles. The original tastings were at my house; after the third year, we had to move to a bigger space. Once we opened Media, we started paneling all the house beers to get consensus on whose beer to send."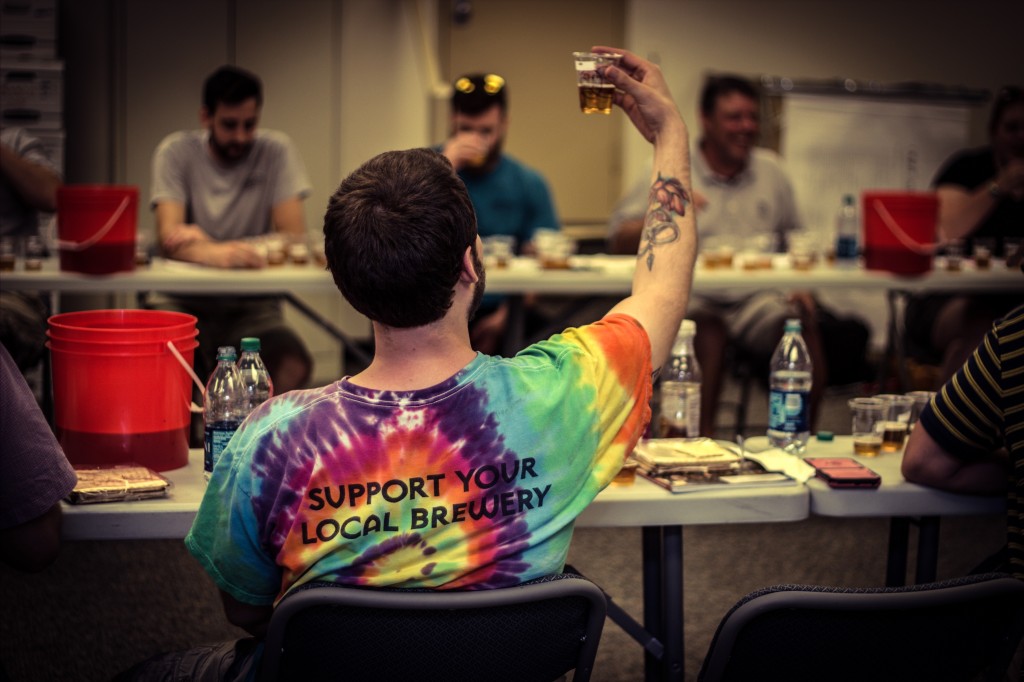 Clearly we're doing something right: we've racked up 18 straight years of winning GABF medals. Mark won the very first one, a 1997 Gold for Lodestone Lager (Munich Helles-style). All told, we've brought home 43 GABF medals, including 2005 Large Brewpub of the Year, plus other awards and accolades. Fingers crossed for 2015's awards!
We're really proud of our amazing tradition of brewing outstanding beer and humbly point out that others continue to agree. Each year, the GABF offers the largest collection of U.S. beer ever served in a public tasting event plus a private competition. Beers in 92 categories are evaluated by a professional judge panel in a blind-tasting format during five 3-hour judging sessions over three days.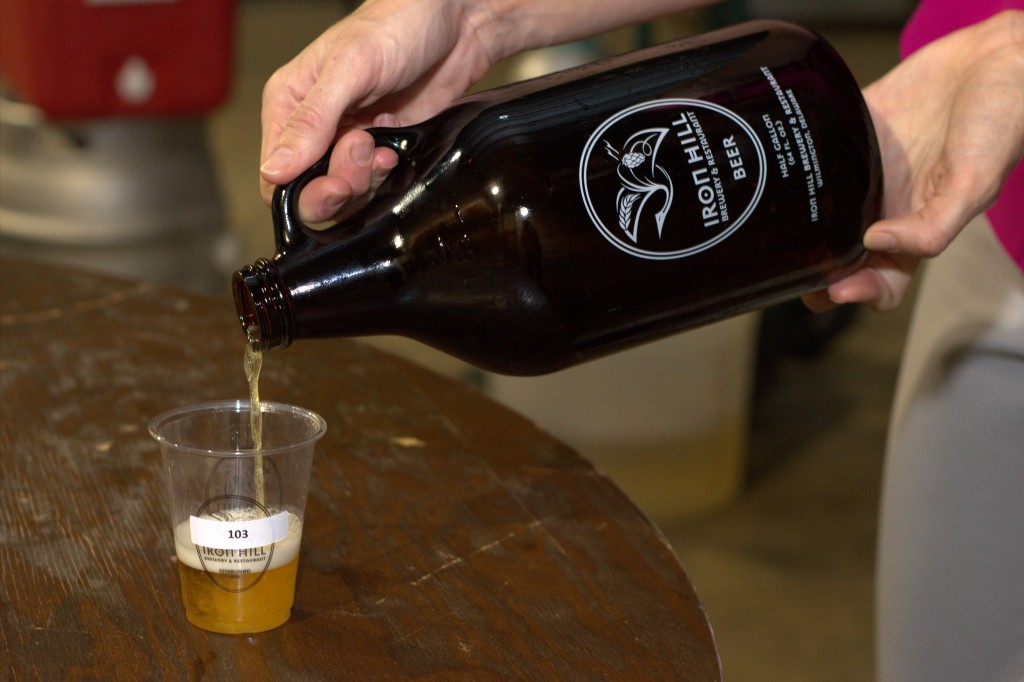 "Each year it gets more competitive," Mark noted. "The number of categories increases, and so does the competition between more brands. The fact we continue to win says a lot about the quality of our product. No brewery is as award-winning as Iron Hill, and we're very honored to hold that record."
Taste what it's all about: find your favorite Iron Hill location, see what's on tap and check what's to come. Then, click on "for more information" to savor each beer's tasty details and to see if it's won an award. Or two. Or more. Remember, you can only find Iron Hill beers on tap to enjoy with us or to fill a growler—plus our bottled reserves—at an Iron Hill Brewery & Restaurant.
With 11 locations in Pennsylvania, Delaware and New Jersey, there's an Iron Hill Brewery & Restaurant near you. We specialize in handcrafted beers and fresh, from-scratch New American cuisine. Monthly releases vary by location, so scout out our beers on tap and visit us soon.