Why limit your St. Pat's festivities to just one day? Iron Hill Brewery & Restaurant has planned five full days of shamrock-loving fun at all 11 locations.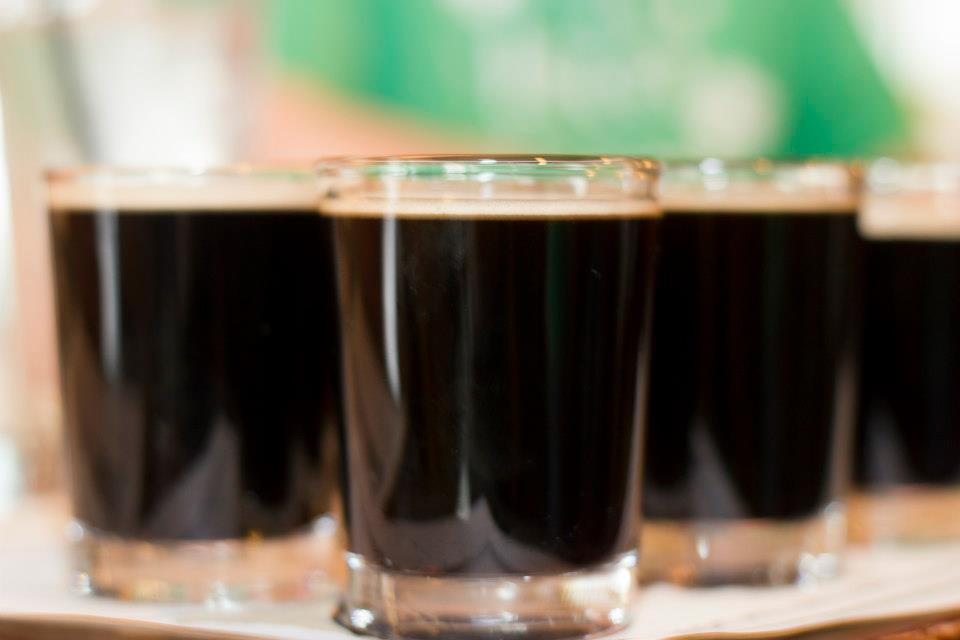 The luck of the Irish will be with you starting on Friday the 13th (of March), when we kick off the party with the release of O'Sullivan Stout, a Dry Irish Stout that speaks to the Irish roots of two of our owners, Mark Edelson and Kevin Finn. A 3.8% ABV classic beer made in the Irish tradition, O'Sullivan boasts a toasty malt flavor and a pronounced bitterness and is served on nitro for a smooth, creamy mouthfeel. O'Sullivan Stout will be released at all Iron Hill locations at 5 p.m. Be there to get one of the first pours!
New this year, we'll also be offering an Iron Hill black & tan made with O'Sullivan Stout and one of our brand-new house beers, Ore House IPA. The Ore'Sullivan, our take on this traditional blend, starts with a base of Ore House and tops it with O'Sullivan, creating a delicious 5.4% ABV marriage of stout-y roasted malts and IPA hop-liciousness. Grab yours for just $5.75 a pint.
On the day of St. Patrick himself, Tuesday, March 17, we'll also be featuring an array of Irish-themed food specials. From appetizers to dessert, we've got you covered with all the great tastes of the Emerald Isles. Full menu below.
St. Patrick's Day 2015 Menu:
Potato and Leek Soup
Colcannon Mussels
potatoes, bacon, kale, leeks, garlic and cream
Chips
steak-cut fries smothered with stout braised beef brisket, gravy and cheddar
Oysters on the Half Shell (Wellfleets, Ma.)
Corned Beef and Cabbage
beer-braised cabbage, boiled parsley potatoes, baby carrots and brown mustard
Irish Beef Stew
dry stout, potatoes, carrots, green beans and herbs
Shepherd's Pie
ground lamb, mushrooms, peas and cheesy smashed potatoes
Char-grilled North Atlantic Salmon
champ potatoes, haricots verts, baby carrots, bacon and white wine-butter sauce
Irish Bread Pudding
Served warm with vanilla ice cream, whiskey sauce and caramel
You know the saying: Everyone's Irish on St. Patrick's Day. We'll drink (and eat) to that. Sláinte!
With 11 locations in Pennsylvania, Delaware and New Jersey, there's an Iron Hill Brewery & Restaurant near you. We specialize in handcrafted beers and fresh, from-scratch New American cuisine. Monthly releases vary by location, so scout out our beers on tap and visit us soon.
Content provided by Dish Works author Michele Kornegay.