Iron Hill Brewery & Restaurant is a growing company with a community of food and craft beer lovers. Both our customers and our team are integral parts of our culture and important to our growth. One of our core values is people—we are committed to creating a culture with opportunities for personal growth and development, a positive work environment and personal life balance. As part of our culture, we believe in ongoing management development and often have employees who work at a variety of locations during their careers. When we see talent, we foster it, offering opportunities for advancement.
In this blog post, we are proud to showcase an outstanding team member who has grown with us over the years.
Meet Kevin Walter.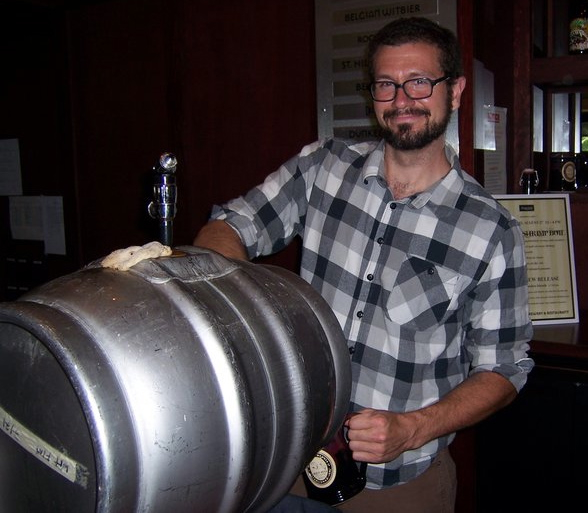 Years at Iron Hill Brewery:
Five
Current position:
Head Brewer, Voorhees (2014)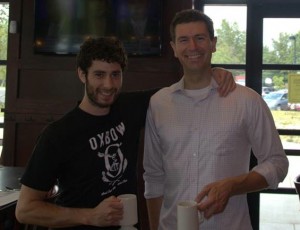 His Iron Hill journey.
"I was originally hired as a server but was lucky enough to be hired into the brewery shortly after I started my server training. I worked in Media as the assistant brewer and ran our Lancaster brewery as the head brewer. After that I had a six-month stint in West Chester before I shifted over to our tenth location, Voorhees, where I helped build the brewery and am now the head brewer."
On working at Iron Hill Brewery & Restaurant.
"I work for a company that genuinely cares about its employees and has given me the opportunity to learn a trade that turned into my life's work."
His brewing portfolio.
"I started home brewing while I was in college but didn't get serious about it until I got hired into the brewery in Media. I always wanted to make something tangible that I could share with people. I'm just happy it ended up being beer!"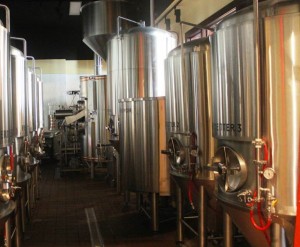 Favorite beer that he's made.
"My favorite recipes that I've tweaked over the years are either my Belgian Saison or English IPA."
Favorite overall beers.
"Orval, Sly Fox Pikeland Pils and Iron Hill's Caprice from our Maple Shade location."
Brewer that he admires the most.
"Jeff O'Neil of Peekskill Brewery. He consistently follows his own path on his own terms and makes some of the best beer I've ever tasted."
Favorite menu item.
"The Mediterranean Wrap is great! I eat at the restaurant almost every day and it's the item I go back to time after time."
Favorite band.
"The Reverend Peyton's Big Damn Band."
Favorite movie.
"Too many to name!"
Tattoos.
"I have two at the moment. Left forearm is the trail marker from a trail that I hiked over 7 days with a group of my closest friends in Ireland in 2007. Right forearm is crossed keys with my and my wife's initials."
How does he feel about beards in the summer months?
"Beards, always."
Content provided by Dish Works' author Mary Bigham.