On Thursday, July 2, Iron Hill Wilmington will be pulling out all the stops for its Das Boot Beer Release. Starting at 4 p.m., imbibe this traditional German lager from a standard 16-ounce glass, or really get into the spirit of the celebration and drink deep from a 32-ounce glass boot.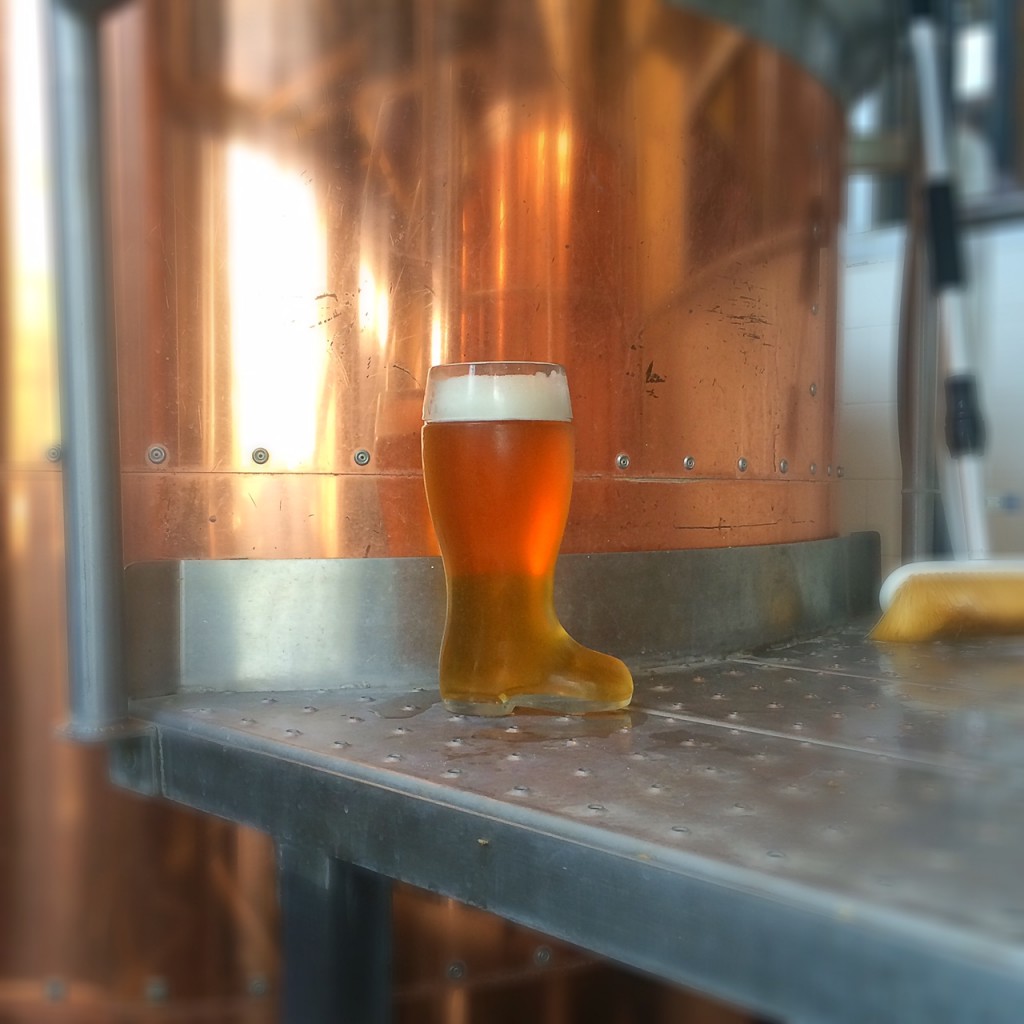 "German pilsner is one of Chef Dave Foster's favorite styles of beer," explains Justin Sproul, head brewer at our Wilmington location. "So when I transferred to Wilmington I promised him I would brew one as soon as possible."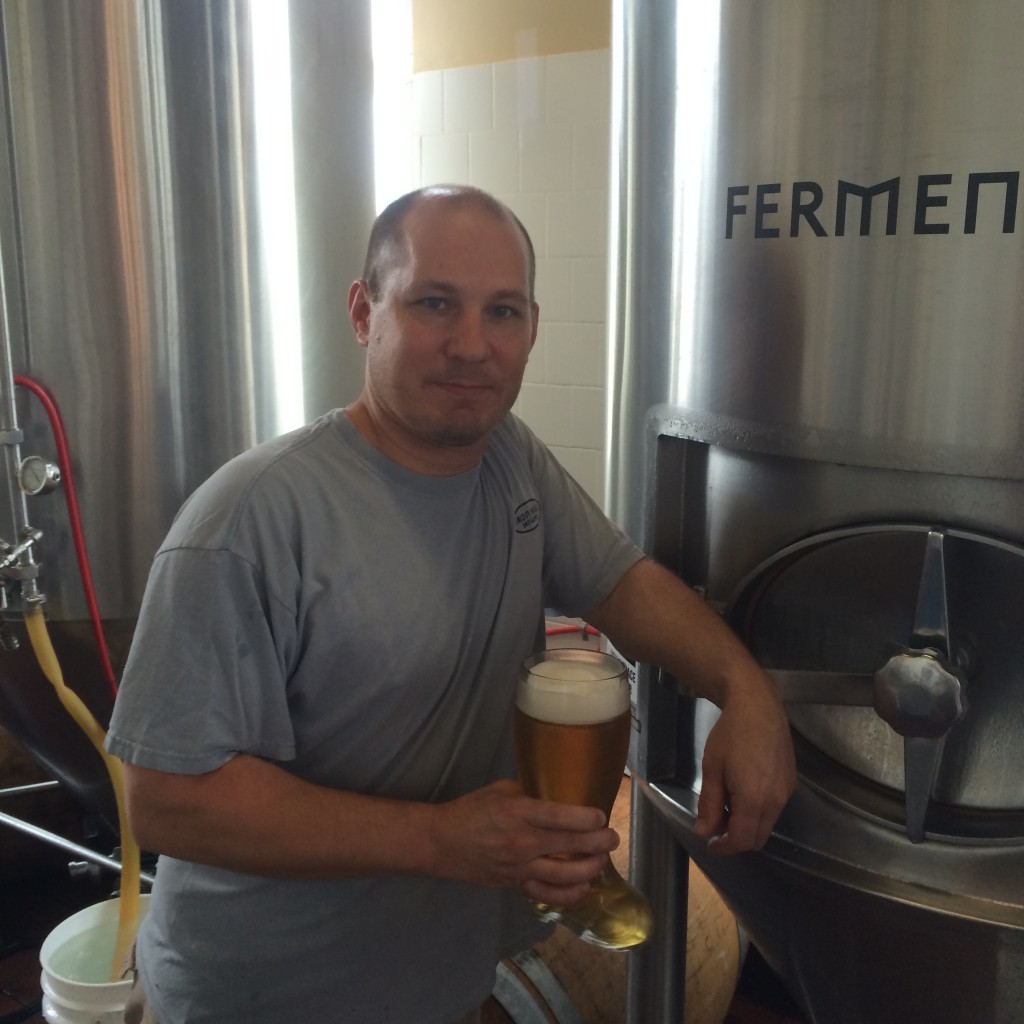 Inspired by the Jever Pils he enjoyed during a trip to Germany, Justin has created a delicately balanced beer boasting a light straw color, firm bitterness and a dry, crisp finish. He shares its full details below:
"In June 2006, I traveled to Germany for the World Cup and to visit my aunt and uncle. Tickets to games were extremely expensive, so we would go to the fan fests to watch the games, which were basically carnival-like atmospheres set up in parks with jumbotron TVs, beer and food vendors. The particular [fan fest] we would attend was in Wiesbaden, and the beer vendor was Jever Pils. …  One evening there was huge game for Germany, who was playing Poland. It was a 0-0 match until Oliver Neuville scored the game-winning goal in the 91st minute. Obviously, it was an intense, thrilling game, and I enjoyed quite a few Jever Pils during the course of the game and after."
As far as the glass boot we'll be serving Justin's creation in, well, no one is clear precisely where that idea came from. Some say that the boots, known as Bierstiefeln in German, originated with a Prussian general who promised troops he'd drink beer from his boot if they prevailed in battle. When the troops won, the general had a glassmaker craft a boot from glass to fulfill his promise—without having to taste his own feet or spoil the beer by serving it out of his leather boot. Some claim it started as a form of hazing, wherein soldiers or club members would get one member to take off his shoe, fill it with beer and serve it to initiates to inspire both loyalty and a dose of disgust. Still others say that the notion of drinking out of boots began in World War I, when German soldiers, having nothing better to drink from, would pass around a beer-filled leather boot before heading into battle.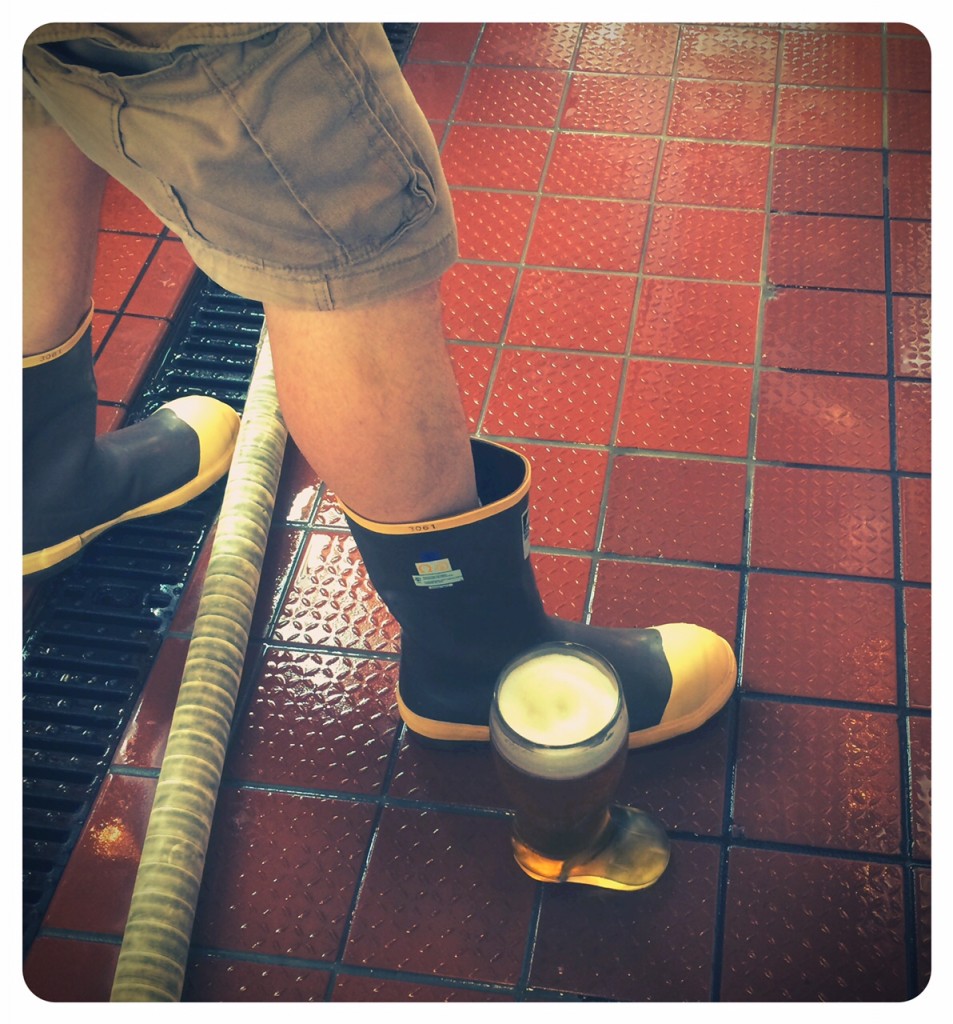 How will you enjoy the boot? We want to see. Be social and share your Das Boot Beer Release photos with us on Facebook, Twitter and Instagram using the hashtags #DasBoot and #IronHill.
With 11 locations in Pennsylvania, Delaware and New Jersey, there's an Iron Hill Brewery & Restaurant near you. We specialize in handcrafted beers and fresh, from-scratch New American cuisine. Monthly releases vary by location, so scout out our beers on tap and visit us soon.