You may not be happy seeing Halloween candy in the supermarket already, but we know you'll be grinning ear-to-ear at the prospect of pumpkin-infused beers returning to your favorite Iron Hill Brewery & Restaurant.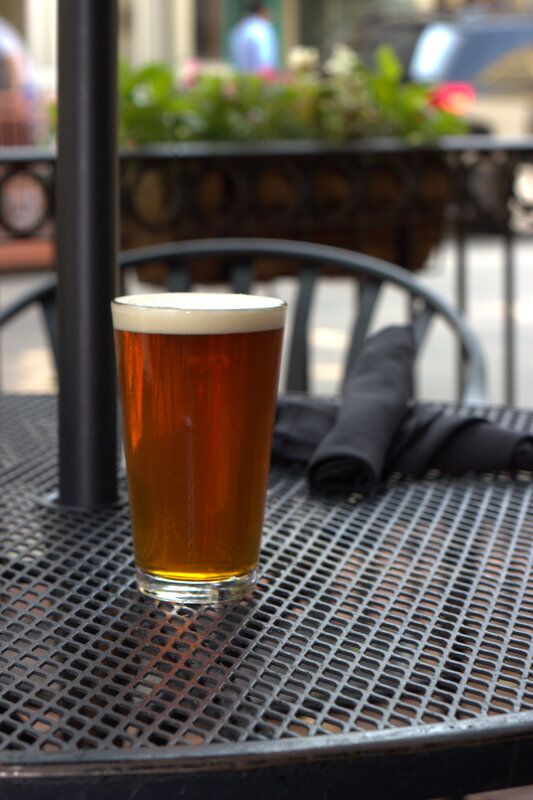 Patience, thirsty beer friends, the day is nigh: on Friday, September 11, every Iron Hill location (all 11 of 'em!) will start pouring the better-than-pumpkin-pie Pumpkin Ale—on tap to sip at the bar or to fill a growler and (new this year!) in 4-packs of cans to take out. (Word of advice: for a perfect pairing, try our special Pumpkin Sriracha Wings, too.)
We tapped one of our head brewers, Andrew Johnston of Media, to run down the tasty tidbits on our seasonal sensation and his experience ruling our Instagram account to show off his team's efforts.
What secrets can you can give away about Pumpkin Ale?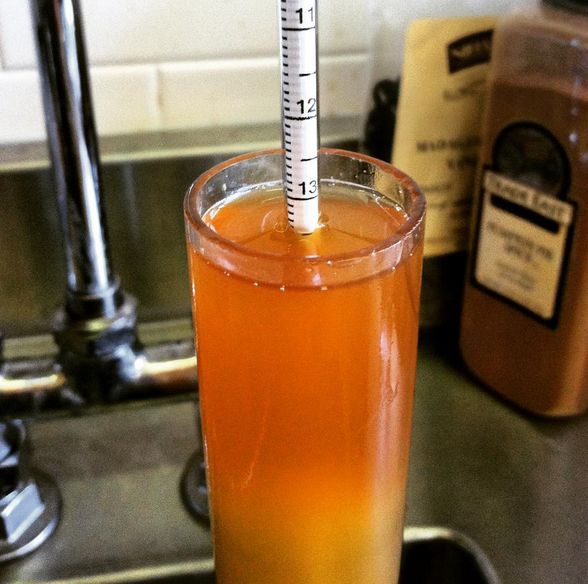 It's a nod to our homebrew heritage: we roast up whole pumpkins, puree them and add them to the mash, that happy place where grain and water come together. And we're not skimpy: there are 3½–4 pounds of pumpkin per barrel. That's a lot of roasted pumpkin. This year is extra special because I grabbed some pumpkins from my mom's home garden. Now that's fresh!
But what gives Pumpkin Ale that Iron Hill taste?
OK, I can only tell you so much before I'd have to kill you, but it's our signature blend of pumpkin pie spices with a bit more cinnamon added. Our co-owner and Director of Brewery Operations Mark Edelson calls cinnamon the happy spice—and it is. We also create the perception of sweetness, like pumpkin pie with whipped cream, by tossing vanilla bean into the boil. And that's all I can divulge!
You took over @ironhillbrewery on Instagram to give a sneak peek into Pumpkin Ale. What did you learn?
I had a lot of fun! It was great because as a brewer, I got to reach a lot of people I don't normally get to reach through my @ihbandrew handle—and I got more followers. The best part was giving everyone a look into the brewing life. That day ended up being one of the most fun I've ever had brewing because I had to stop, look around and take pictures of what we do on a normal basis. Sure, we brew for work, but we have a lot of fun in the brewery every day.
Why is Iron Hill's Pumpkin Ale so popular?
This time of year, everyone becomes a craft beer drinker. People are willing to put aside their wine or mixed drink to indulge in Pumpkin Ale. It's much more approachable because it's so close to tasting like a food product. The malty, slightly sweet character, spices and vanilla are amazingly reminiscent of pie, so everyone has to have it for that fall-is-here experience. Plus, it's available for a limited time, and that makes it extra-special. We fill quite a few growlers because it's only available for a few months and it's perfect for Thanksgiving.
Why do you love it?
It reminds me of being a kid. It takes me back to fun fall times: hayrides, jack o'lantern carving, eating pumpkin pie and the nostalgia for being a kid … in a big kid way!
Why choose Pumpkin Ale to go in cans?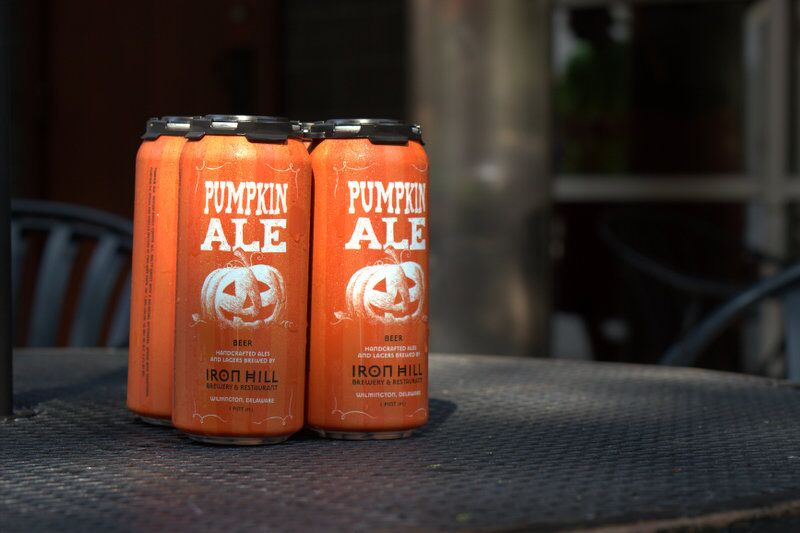 This is its first time in cans, and they'll be the 16-oz. pounders. There will only be about 120 barrels put into cans, so don't delay in giving them a try. Cans are making a big comeback because the technology has improved so the can actually protects the flavor of the beer. No light at all gets in, so there's no "skunking." That old stigma of a "metal" taste is no longer an issue. This isn't your grandpa's canned beer.
Plus, craft beer drinkers are a lot more active, and beer transports better in a can. You can take cans hiking, to the beach, on a hayride or out with you while you're raking the leaves. Obviously they're super popular at tailgates and family functions, too.
Can you give a little taste of what other pumpkin goodness is on the horizon at our Media location?
Grab a seat at the bar because over the next month or so you'll also see Ichabod Imperial Pumpkin Ale, Pumpkin Weiss, Gordzilla IPA and Pie and Coffee. Pie and Coffee is a dark pumpkin ale somewhere between a porter and a stout brewed with pumpkin meat and all the right spices, but after fermentation we cold-steep it on fresh coffee beans for a few days. And that's just in Media. Wait until you taste the rest!
Want even more pumpkin?


Keep an eye on our website for all of our fall- and pumpkin-themed events unfolding throughout our 11 locations, including the Brew House of Horrors event in Media starting at noon on Friday, October 3. That'll be just one of many times you won't want to miss as we fill our growlers, snag Pumpkin Ale in cans and raise a toast this fall. Explore our full company-wide event lineup under the "fresh events" roster on our homepage.
With 11 locations in Pennsylvania, Delaware and New Jersey, there's an Iron Hill Brewery & Restaurant near you. We specialize in handcrafted beers and fresh, from-scratch New American cuisine. Monthly releases vary by location, so scout out our beers on tap and visit us soon.