Iron Hill Brewery & Restaurant's owners know how to recognize dedicated employees and do so in a big way during the annual employee party. This year, Kevin Finn, Mark Edelson and Kevin Davies hosted another epic event on August 10, highlighted by 11 employees winning a free trip to the Great American Beer Festival (GABF) in Denver.
Our annual party has taken all forms—outings at Dorney Park, the Bryn Mawr Picnic Park and Lucky Strike Bowling—but our 2015 event was a no-holds-barred, break-out-your-finest soiree at Drexelbrook Catering & Special Events Center in Drexel Hill. We closed all our restaurants so nearly 500 staffers could come out and play.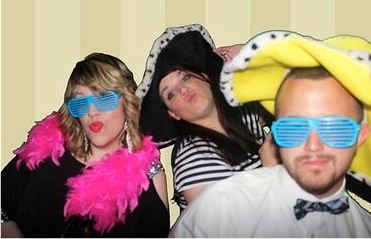 "This party is something else," said president and CEO Kevin Finn. "It's about thanking our hourly employees, the people on the front lines making sure our customers are happy. It's also a great chance for staff to meet their peers from our other restaurants, relax and have some fun on us."
Buses whisked staff away from each Iron Hill location to Drexelbrook for passed hors d'oeuvres, a scrumptious dinner buffet and, of course, Iron Hill beer. Staffers were treated to casino games, non-stop music and a picture-perfect time in the photo booth. But the moment all were waiting for happened when tickets were pulled for the GABF trip.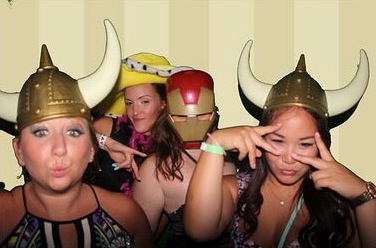 "Our non-salaried employees earn tickets into the drawing—by restaurant—for number of hours worked, safety committee service, Brew for a Day participation and other key markers," Kevin explained. "We started awarding this right after we opened, and now we're taking 11 employees with us to have a great time and to see how we fit into the GABF landscape. They really get to see how Iron Hill is known around the country."
And the GABF winners are (drum roll, please):
We also paused to give a stellar round of applause to three other award winners:
Award of Excellence, recognizing a manager who exemplifies Iron Hill's core values: Warren Sewell from Media.

Brewie, given every six months to the restaurant that excels in demonstrating our core values of people (from employee surveys), products (from online customer surveys) and profits (sales): Wilmington.
The bottom line: we know it's our hourly employees who are the faces of Iron Hill. They make sure our customers are well taken care of from the moment they walk in the door until they get a friendly goodbye and thank-you. Should there be a concern, they are the ones who listen and make it right. This party, these awards and the GABF trip are our way of saying "Cheers" for a job well done!
With 11 locations in Pennsylvania, Delaware and New Jersey, there's an Iron Hill Brewery & Restaurant near you. We specialize in handcrafted beers and fresh, from-scratch New American cuisine. Monthly releases vary by location, so scout out our beers on tap and visit us soon.