The spirit of experimentation compelled Iron Hill Brewery & Restaurant Phoenixville Head Brewer Tim Stumpf to add fresh lavender to a saison three years ago—a happy experiment.
Three years hence, Lavender Dubbel is set to pour at 5 p.m. Friday, July 31. There's but one keg of this flower powerhouse, so get there early to taste Tim's unique beer.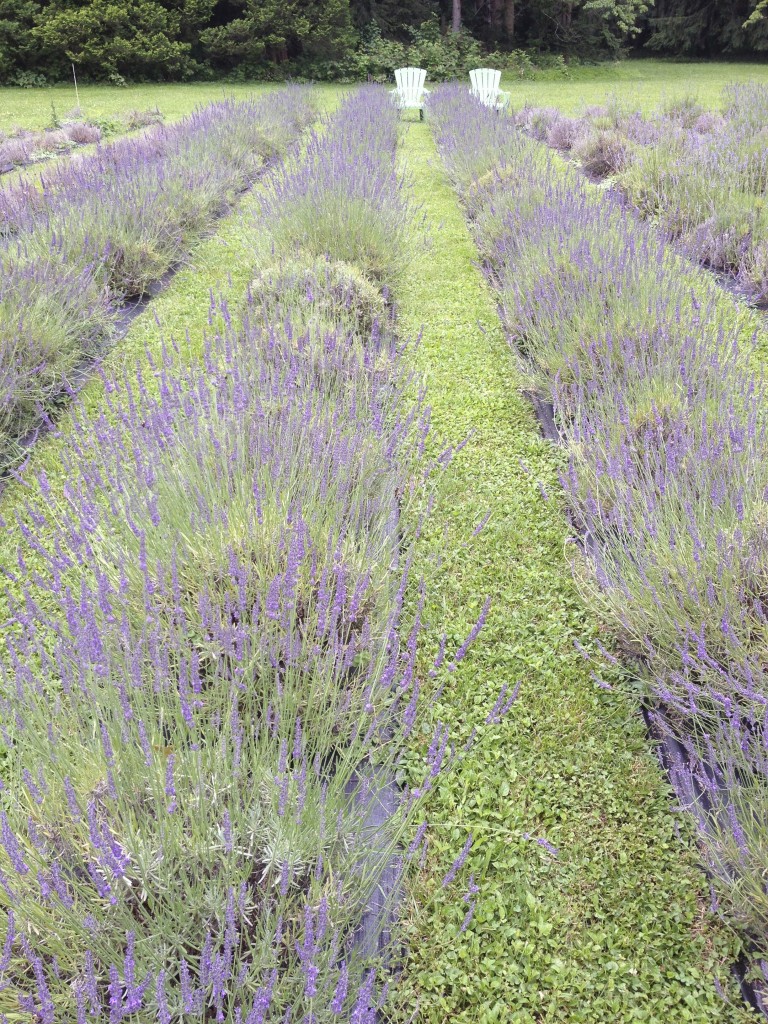 Why lavender? Tim met King of the Hill Rewards Club member Martyn Donald at the restaurant—over another of Tim's experiments, a basil tripel, as he recalled. They started talking about "strange and non-traditional ingredients that might highlight already spicy, fruity and complex beers. Martyn mentioned his father had taught him to grow lavender—and that he had plenty at his Charlestown farm—and the rest is history."
The chance to infuse the earthy, peppery and sometimes tart saison with the mysterious culinary herb that also offers a dash of pepper, a bit of evergreen and even a hint of mint with faint sweetness intrigued Tim.
"My first thought was excitement, because even if it was horrible at least it would be an experience, and something to learn from," Tim said. "Plus, it is something that drives me to work—to be able to delight our regulars by going out of our way. In this case, Martyn was happy to work with me, and I got to highlight him to the other guests and regulars."
After two years working with saison, Tim realized almost any Belgian beer would work, so this likely is the start of even more experimentation. Tim originally picked the saison because as a farmhouse ale farmers historically brewed it using the land's bounty, even pickings as diverse as dandelion and mustard seed. This round, it's the mighty dubbel taking on lavender. The dubbel is maltier and a bit sweeter than saison, another great match for multitasking lavender. The idea came from a request for a special-event beer from Iron Hill Media. That event is over and those kegs are kicked, but you still have one more chance at Phoenixville.
What's next? Tim is mulling over mixing it up to make the most of multiple flavors, like lavender and vanilla, using any number of Belgian styles. But there's no time to daydream about what's to come: Lavender Dubbel will sell out fast, so make plans to be at Iron Hill Phoenixville Friday at 5 p.m. Sharp.
With 11 locations in Pennsylvania, Delaware and New Jersey, there's an Iron Hill Brewery & Restaurant near you. We specialize in handcrafted beers and fresh, from-scratch New American cuisine. Monthly releases vary by location, so scout out our beers on tap and visit us soon.