Today's the day: keep an eye out for Marty McFly, as Dr. Emmett "Doc" Brown's DeLorean time machine is set to October 21, 2015. Seriously. Today was foretold—or predicted?— in Back to the Future II.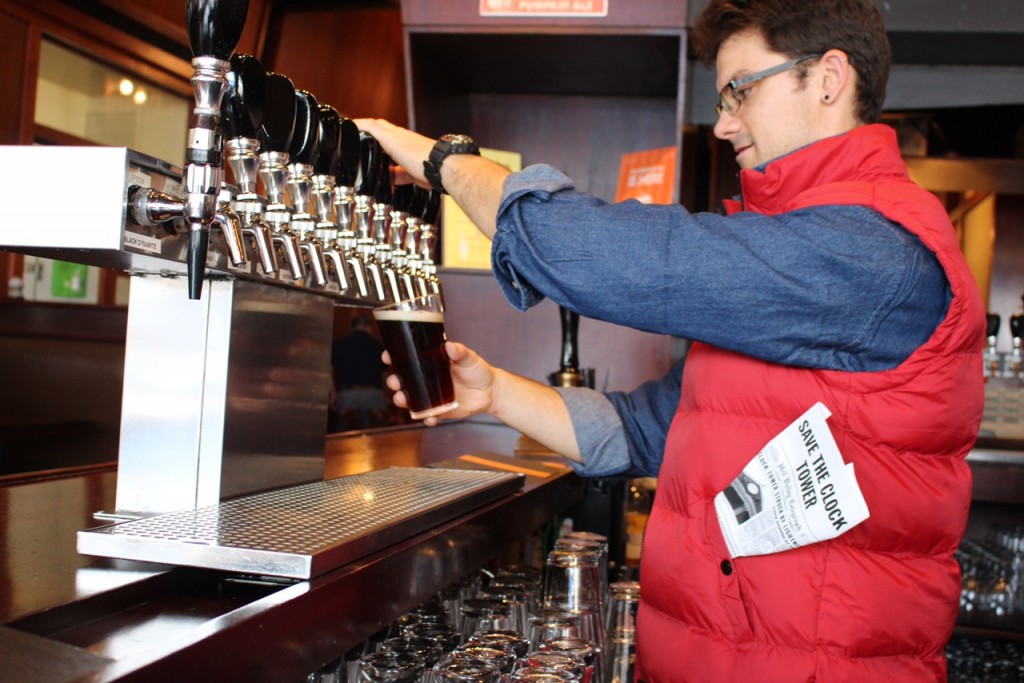 Oh. This is heavy.
Of course, you'd have to be in Hill Valley, Calif., to meet young Marty (and old Marty), but closer to home in Media you can land at Iron Hill and toast this cosmic happenstance with Doc Brown Ale. It's medium-bodied and deep brown in color with smooth nutty and chocolate malt notes. If Doc had had this elixir back in the day, he wouldn't have had to worry about fixing a busted flux capacitor to bust through the space-time continuum.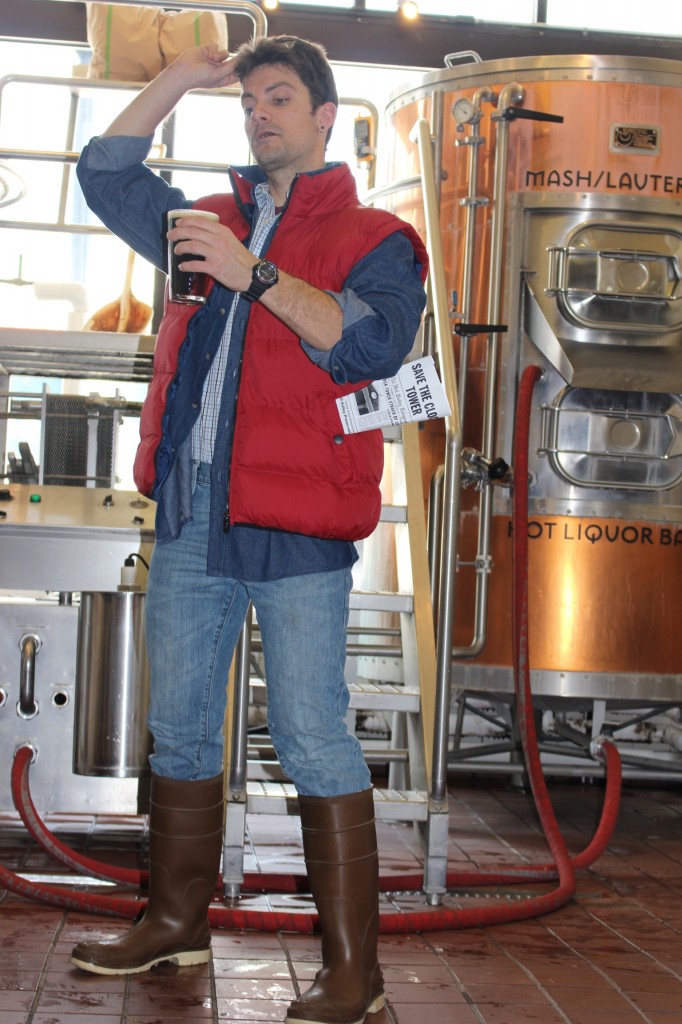 "Roads? Where this beer's going, it don't need roads," explained Back to the Future enthusiast and Iron Hill Media head brewer Andrew Johnston. "The movie is an all-time favorite of ours here at Iron Hill and we wanted to have some fun with this cult phenomenon. Consider the brewery my version of Doc Brown's garage. I even ordered Marty McFly's puffy red vest to add to the revelry. Would Doc actually drink this beer? Great Scott! We'd like to think so."
Doc Brown Ale is pouring exclusively at Iron Hill Media and is very limited—just two kegs, which will be tapped at 5 p.m. We're challenging fans to don movie-inspired attire—think denim jackets, Guess jeans and Hawaiian shirts, staples of any self-respecting 1989 closet.
We'll see you later. Or is it earlier? Depends what year you were in before you went back to the future to sip Doc Brown Ale.
With 11 locations in Pennsylvania, Delaware and New Jersey, there's an Iron Hill Brewery & Restaurant near you. We specialize in handcrafted beers and fresh, from-scratch New American cuisine. Monthly releases vary by location, so scout out our beers on tap and visit us soon.