On March 31, Iron Hill Lancaster's chef Mick Kalata nabbed first place in our annual Iron Hill hourly chef competition.
The internal culinary throwdown, organized to pit Iron Hill's hourly cooks against one another in a vigorous, old-fashioned food battle, first started in-house. Each of our 11 locations welcomed its kitchen staff members to prepare and present original recipes to a panel of judges, in the hopes of claiming dominance and nabbing a slot in the final culinary challenge. The chefs obliged, lining up throughout the month of February and into early March to flex their kitchen chops with creative compositions.
Kalata, no stranger to this annual cook-off, actually placed as a runner-up in 2014's battle. But, back to 2015. Kalata, Newark's Jason Thompson, Media's Carlee Steele and Maple Shade's William Hernandez scored our four finalist slots, journeying to Iron Hill Ardmore to compete for the title.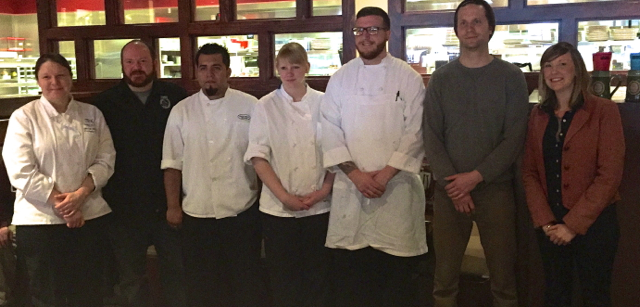 Judging the 2015 competition were Chris Meyer, regional chef of Two Stones Pub; Michelle Wilson, head chef of Iron Hill Phoenixville; and Amy Strauss, The Town Dish's Editor in Chief.
Since the food is always the most important part of every cook-off, allow us to present the dishes that entered the judging ring: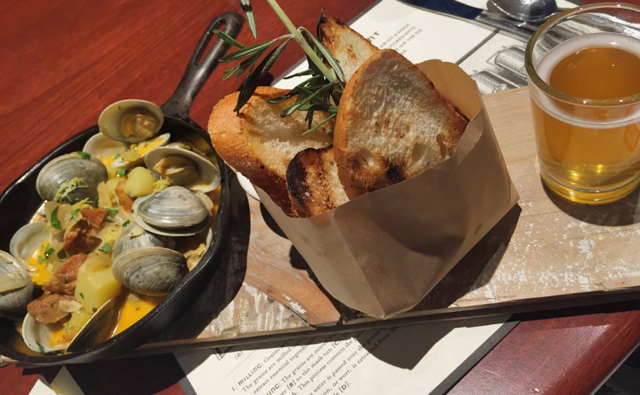 Kalata's soul-warming clambake was laden with chorizo chunks and swimming in a mighty chorizo broth. Accents like a warm sourdough bread basket, with a side of honey-rosemary butter and a taster of White Iron Wit, enhanced his entry.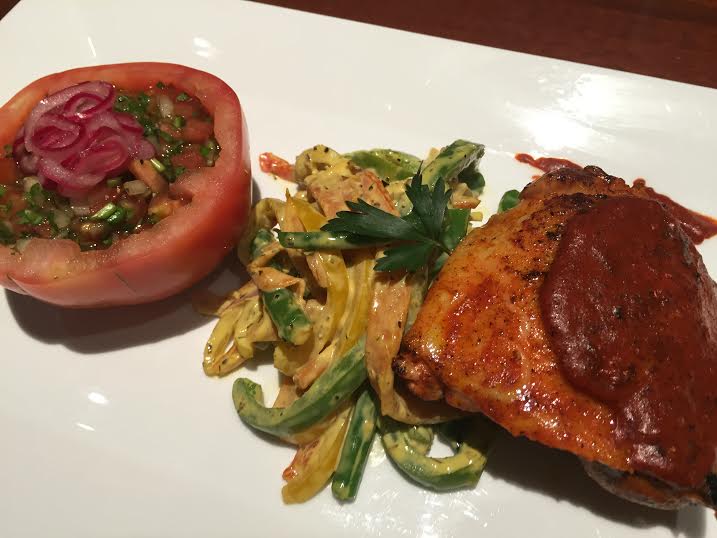 Hernandez's inventive adobe chicken presented a rollercoaster of flavors for the judges, arriving with a snappy combo of side dishes including a spicy ceviche salad and a Venezuelan-inspired, mint-infused pico de gallo.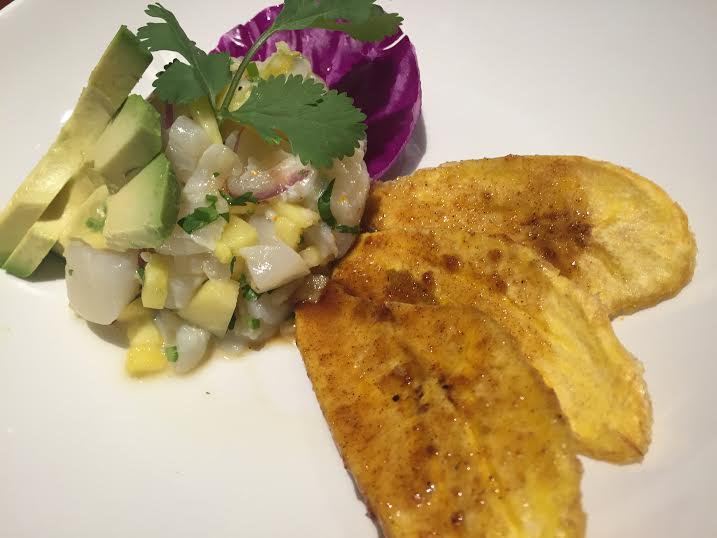 Thompson's vibrant and light scallop ceviche arrived as the ultimate bar bite for the warm-weather months ahead, paired with a side of ancho-glazed plantain chips. Using the chips to "scoop" up the ceviche was a repeat move for the judges—who also confessed that the dish's sauce was something they'd love to taste and taste again.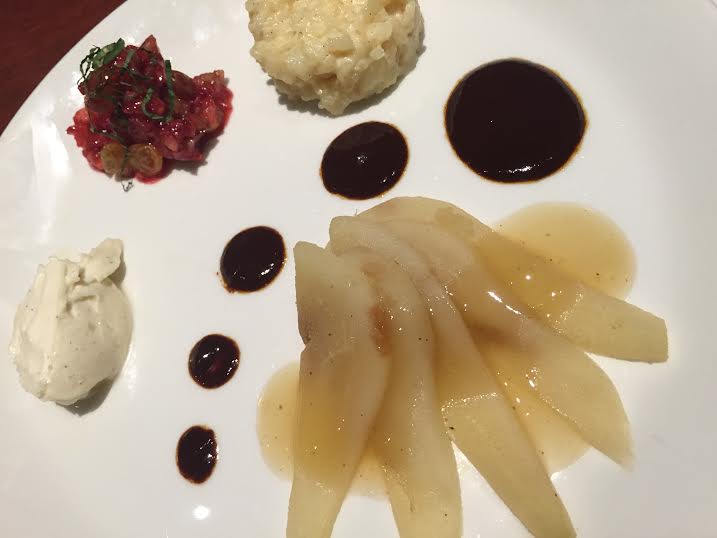 Steele pulled the bold move of competing with a dessert—a well-orchestrated, deconstructed composition of White Iron Wit–poached pears with life-changing honey-whipped mascarpone, orange and nut-accented chutney and pools of spiced chocolate.
After each dish was elaborately tasted and the judges deliberated over who should be crowned 2015's victor, Kalata's clambake was the deserving winner. (The judges even asked for seconds—it was that good.) His reward? An enviable prize pack of hand-selected, high-end kitchen gear (KitchenAid mixer and Calphalon pans included).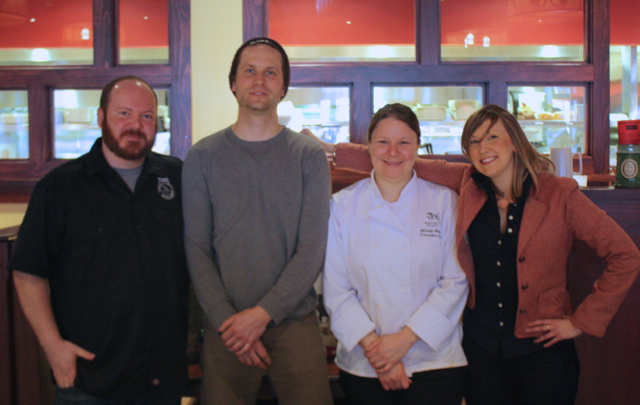 With 11 locations in Pennsylvania, Delaware and New Jersey, there's an Iron Hill Brewery & Restaurant near you. We specialize in handcrafted beers and fresh, from-scratch New American cuisine. Monthly releases vary by location, so scout out our beers on tap and visit us soon.