You know Iron Hill Brewery & Restaurant as great beer, great food and great people. But did you know our amazing staff members regularly do good deeds in our communities?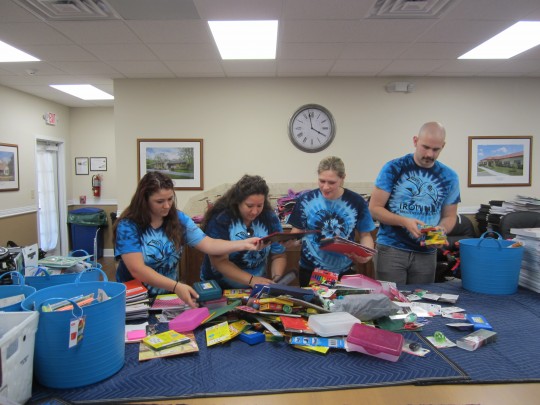 We're proud of our Maple Shade rock stars, who took part in Oaks Integrated Care's Operation Fill-A-Backpack, a partnership with the Burlington County Regional Chamber of Commerce (BCRCC) Young Professionals Network (YPN). Maple Shade manager Jessica Deal is part of YPN and rallied our troops to participate.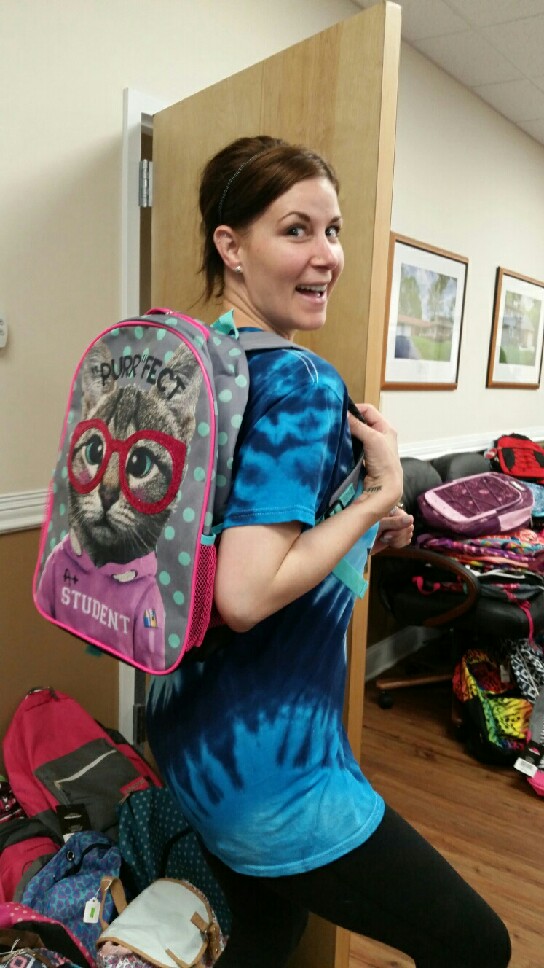 "It was a great day! Eight of us helped fill backpacks with back-to-school supplies—900 were stuffed with goodies that day," Jessica explained. "We had everything imaginable a kid could need from pre-K to high school. It seems so simple, but then you remember how exciting it was to get your school supplies in the fall. That made it extra rewarding."
Iron Hill Maple Shade enjoys a great relationship with the BCRCC, which has trusted us with banquets, fundraisers and other special events at our restaurant. We're happy to be members and to get more involved with our neighbors.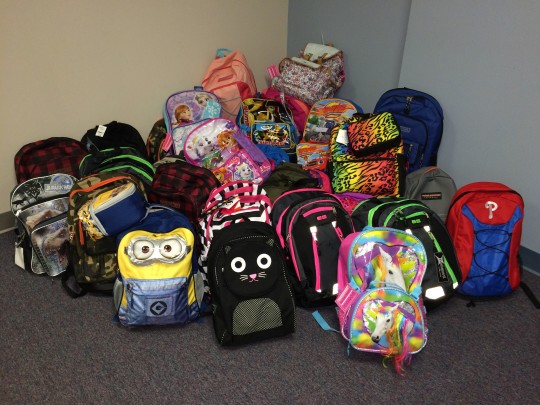 "Our assistant general manager, Scott Hill, was 'in' as soon as I told him about it," Jessica added. "He got us tie-dyed Iron Hill shirts to wear, which made us all feel recognized—it was a real team-building event. We also got the chance to network afterward with the other volunteers. All around, it was an amazing day."
Jessica sent a message to all staff members about Operation Fill-A-Backpack and was touched with the overwhelming response. Some couldn't attend that day but are looking for volunteer opportunities—Jessica will keep them in the loop, as Iron Hill is big on volunteerism. It's in the spirit of our mission to give back to the communities we serve, and we encourage employees to volunteer, on us. Managers may volunteer and participate in nonprofit or charity events a half-day each quarter, and our employees can earn up to 24 hours of paid time off each calendar year for doing the same. Of course, many go above and beyond on their own time, a testament to the quality of character of our Iron Hill family.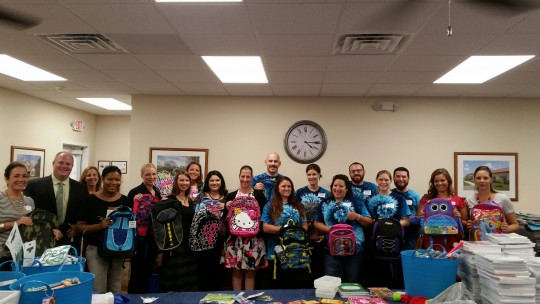 Along with her YPN volunteerism, Jessica does a few runs each year proudly representing Iron Hill. She's never surprised when she sees fellow Iron Hill employees doing the same.
"It's our culture, and that attracts a certain caliber employee to Iron Hill," she added. "It's one of the many reasons I love working here."
With 11 locations in Pennsylvania, Delaware and New Jersey, there's an Iron Hill Brewery & Restaurant near you. We specialize in handcrafted beers and fresh, from-scratch New American cuisine. Monthly releases vary by location, so scout out our beers on tap and visit us soon.