It was a star-spangled celebration when Iron Hill Voorhees, Operation Yellow Ribbon and the Voorhees Town Center recently partnered to give Staff Sergeant Richard M. Johnson a rather public—and much deserved—welcome home.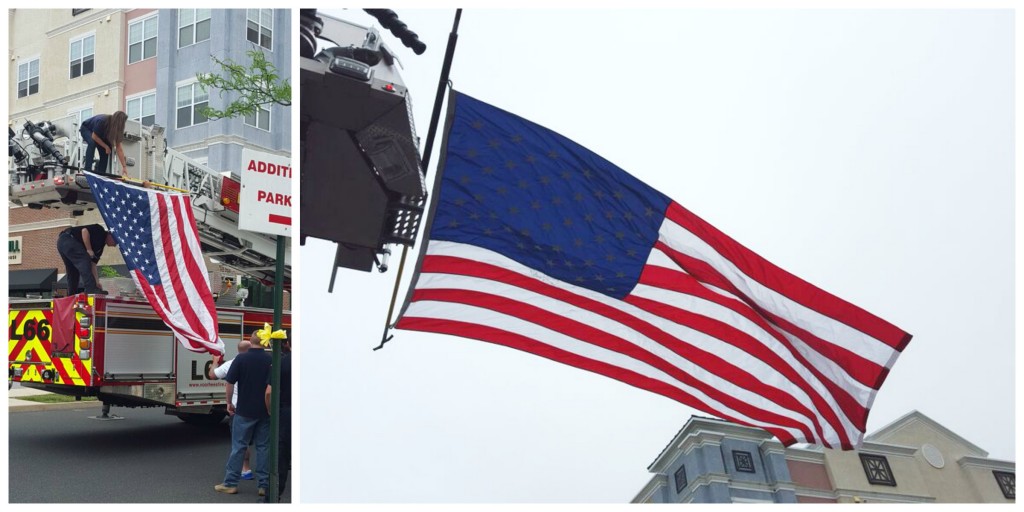 Rich was absolutely stunned by what followed after his one-year deployment in the Middle East. Serving the U.S. Army National Guard since 1994, his day of surprises began when police, firefighters and the Warriors Watch Riders veterans' motorcycle group escorted him, his wife and his three children to Voorhees.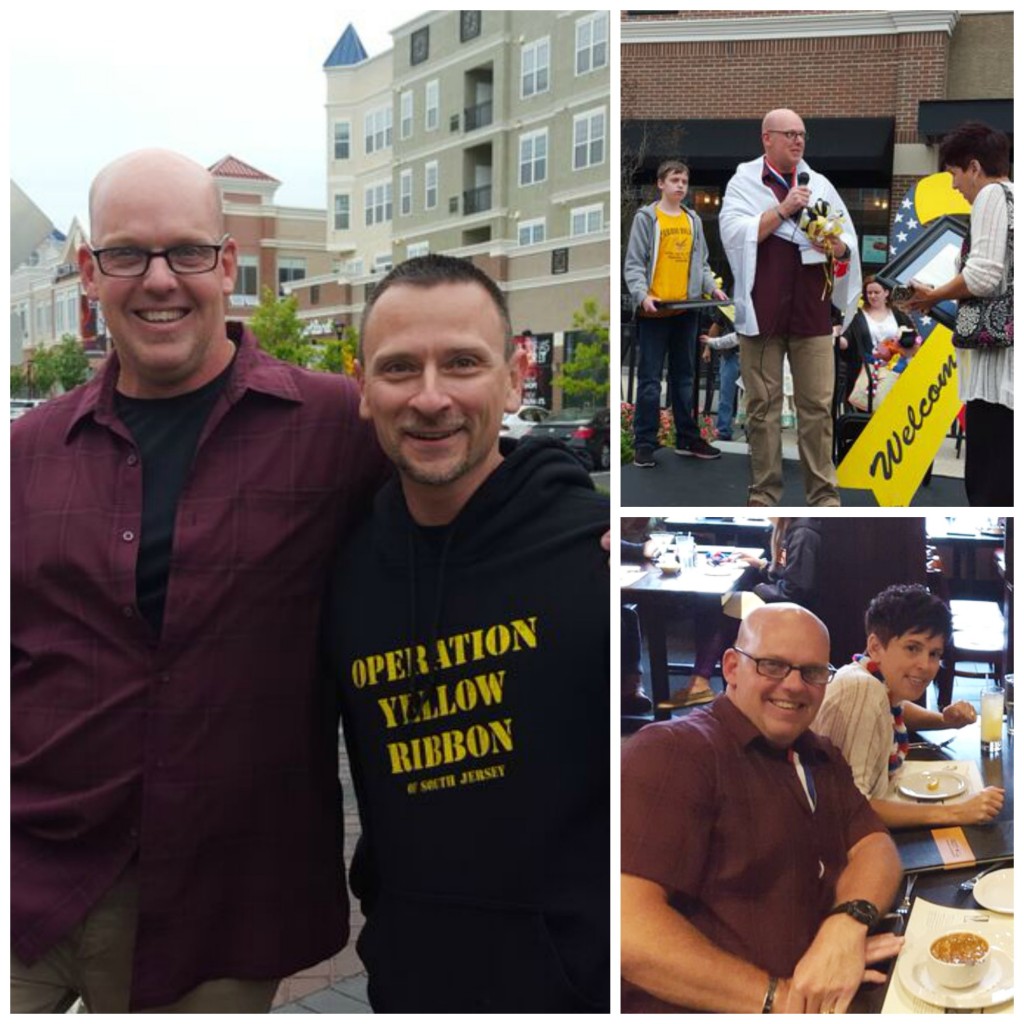 "When the opportunity to partner with Operation Yellow Ribbon came up, I was thrilled to help," said Chad Phillips, Voorhees assistant general manager. "I've participated in the welcome home ceremonies for several years along with many other volunteers, and there's something magical that happens at these events. Not only are we welcoming home the brave soldiers who risk their lives for our freedom, but we're also recognizing their families for the sacrifices and dedication to their loved ones and our country. These events will stand the hair up on your neck."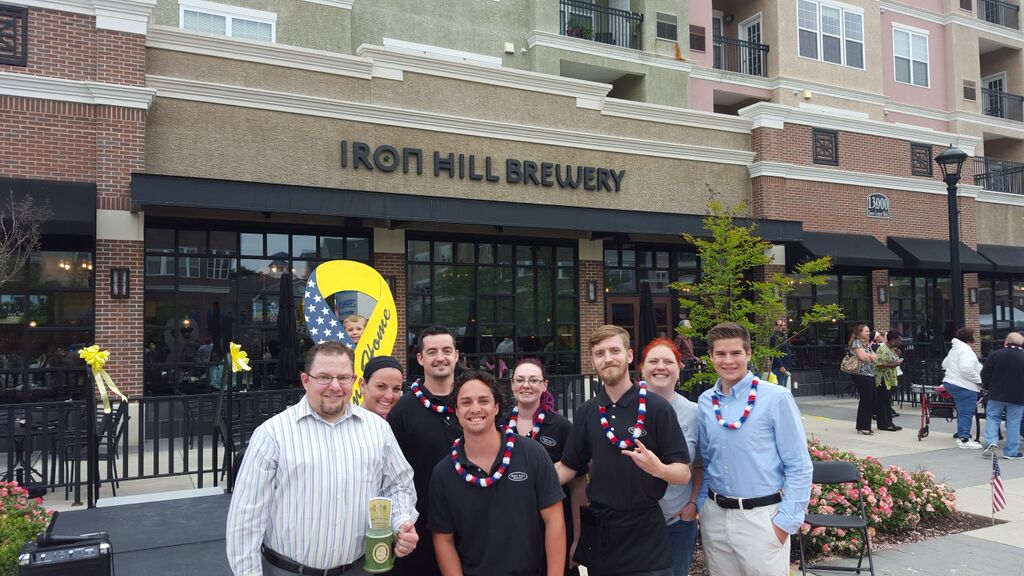 Voorhees Mayor Michael R. Mignogna also joined Iron Hill and Operation Yellow Ribbon to give Rich a hero's welcome. American flag-waving well-wishers gathered to hear Rich honored and see him showered with gifts, including a Macy's gift card from Voorhees Town Center.
"There are not enough words that I can say to the military for all that they do," Chad explained. "All I can do is say 'thank you so much for all your sacrifices and for keeping America free and the best country in the world. God Bless you and your families!'"
Iron Hill made Rich an honorary member of the King of the Hill rewards program, presented him with a gift card and then introduced an exclusive, limited-edition beer to herald his return home: Patriotic Pils. It's a classic American pilsner brewed in collaboration with Operation Yellow Ribbon of South Jersey using all American-grown malts and hops.
"I often think about our deployed military when I kiss my son goodnight and the sacrifice they make to keep my family free," Chad explained. "It's always a pleasure to recognize someone that fights in some of the most hostile and unforgiving circumstances so my son and family can live in a free country."
In keeping with our community-focused philosophy, Iron Hill Voorhees held a Give 20 special that evening. Twenty percent of every guest's food bill from that special evening went to Operation Yellow Ribbon to support more acts of generosity and kindness toward our troops—overseas and at home.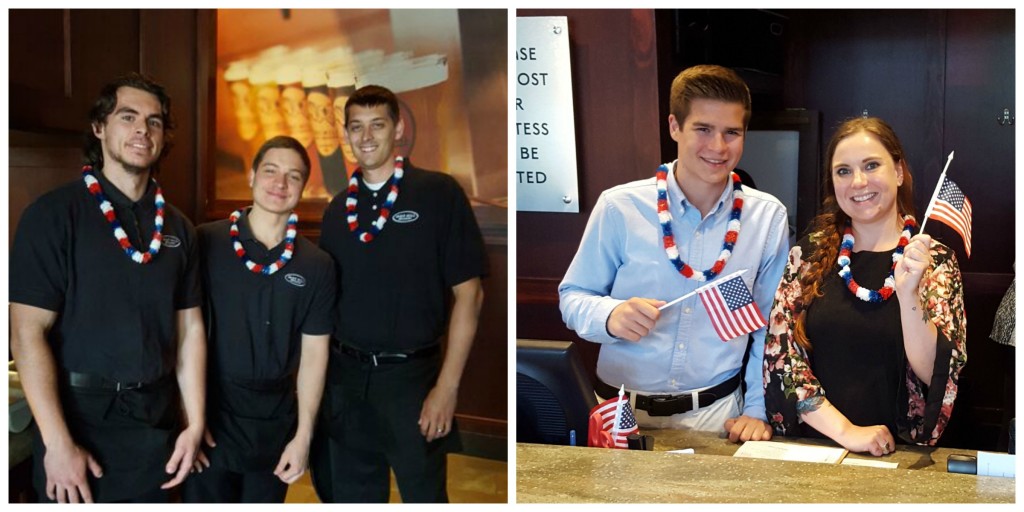 "Supporting our community in our Give 20 fundraisers and playing a role in the lives of our guests is so important to me and to the culture of Iron Hill," Chad added. "At Iron Hill Voorhees, we are not just another restaurant. We are a part of the community and an extension of our guests' dining room table."
About our hometown hero: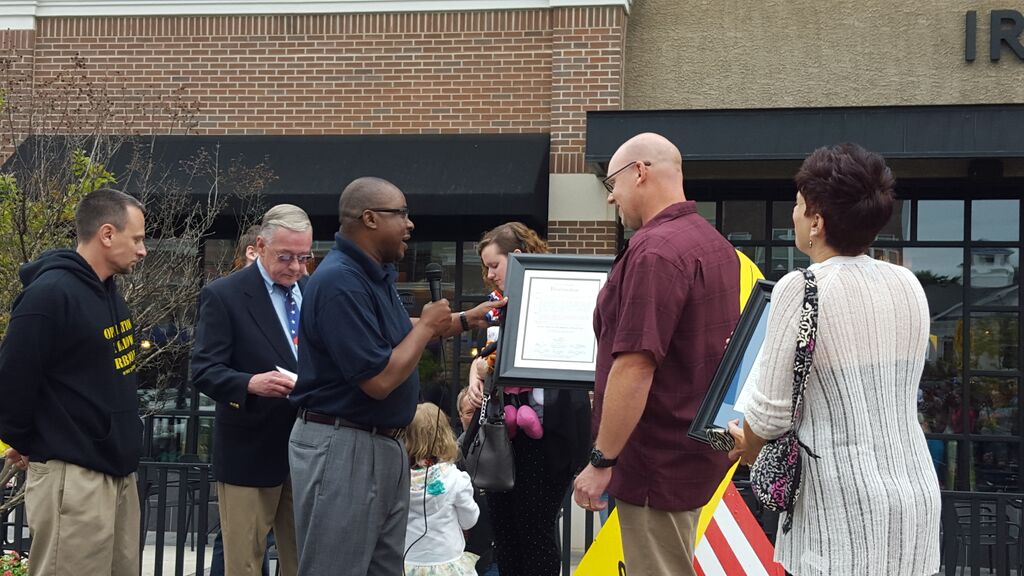 Rich, 48, is an 11C (indirect fire infantryman). He grew up in Wisconsin and is a graduate of Marinette High School in Marinette, Wisconsin, and the Spartan College of Aeronautics and Technology in Tulsa, Oklahoma. He's happily married to wife Susan, with whom he has three children: Kiersten, Curren and Caeden. Rich enjoys camping, woodworking and motorcycle riding and is involved with the Masonic Lodge. He has been awarded the following medals and honors for his outstanding service to our country: USN E-Ribbon, Overseas Training Ribbon, Sea Service Ribbon, Army Commendation Medal, Humanitarian Service Medal, Driver/Mechanic Badge – with Driver Wield Vehicle, Army Good Conduct Medal, 3X Army Reserve Component Achievement Medal, 2X National Defense Service Medal, NCO Professional Development Ribbon, Army Service Ribbon, Armed Forces Reserve Medal – with M-Device, Sea Service Deployment Ribbon and CIB – Combat Infantry Badge.
With 11 locations in Pennsylvania, Delaware and New Jersey, there's an Iron Hill Brewery & Restaurant near you. We specialize in handcrafted beers and fresh, from-scratch New American cuisine. Monthly releases vary by location, so scout out our beers on tap and visit us soon.