Iron Hill Recipe Reveal!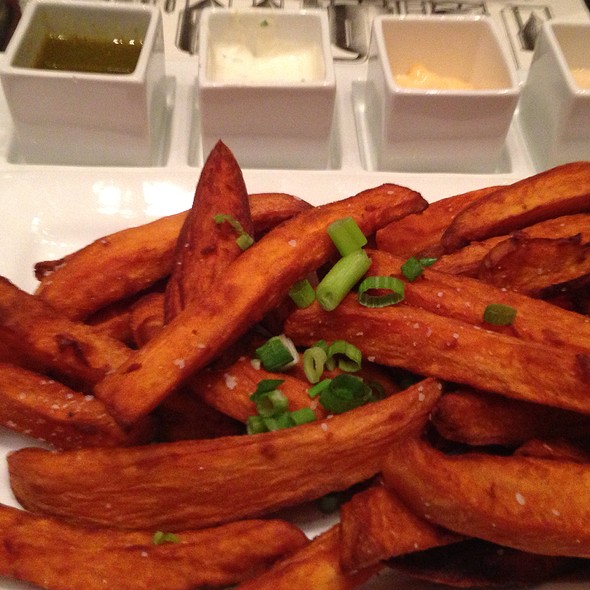 One of our Facebook fans recently made a special request for us to reveal our coveted recipe for our Bourbon Vanilla Sauce. For those of you who have yet to taste the sweet-laced beauty of this popular condiment, it's found regularly on the side of our sweet potato fries. So, to satisfy our vanilla sauce fanatic, we hunted down Iron Hill's Assistant Director of Culinary Operations, Chef Dan Bethard, to unveil the full recipe. Eat it up below and consider testing it out immediately!
Bourbon Vanilla Sauce
Ingredients:
2 cups mayonnaise
1/3 cup bourbon, plus 1.5 tsp set aside
½ tsp  vanilla extract
2 ½ T maple syrup
1.5 tsp molasses
¾ tsp cinnamon
pinch kosher salt
Directions:
In a medium sized sauce pan, add the 1/3 cup of bourbon and place on high heat. Once the alcohol ignites, turn the burner off and allow the alcohol to burn off. Cool and set aside.
In a large mixing bowl, add all ingredients, cooked bourbon and reserved bourbon. Whisk thoroughly to incorporate.
Serve immediately alongside sweet potato fries, or anything else you can dream up. Let us know what else it pairs well with!
Makes approx. 16 oz. Refrigerate leftovers.
Explore more Iron Hill dishes that are fan favorites by peeking at our menu. With 10 locations in Pennsylvania, Delaware and New Jersey, there's an Iron Hill Brewery & Restaurant near you. We specialize in handcrafted beers and fresh, from-scratch New American cuisine. Monthly releases vary by location, so scout out our beers on tap and visit us soon.