Mother's Day is fast approaching, making now the perfect time to prepare the ultimate celebration for that special woman in your life. Whether your mom is a beer lover, fancies herself a food connoisseur or loves being treated to a handcrafted feast, Iron Hill Brewery & Restaurant and our 10 locations are featuring many extraordinary ways for you to say "thank you" to the lady that raised you.
With three full days of Mother's Day food features set for May 9–11, let us count the ways that we promise mom will be impressed if you dine with us. Planning ahead? We highly recommend you put your clicking fingers to use and book your reservations at your favorite Iron Hill location in advance.
Reason 1: We're Hosting Enticing Mother's Day Weekend-Only Food Features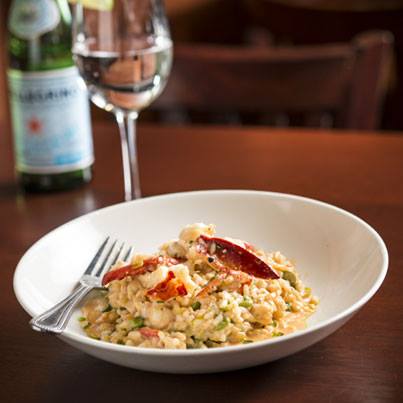 Michelle Wilson, head chef of our North Wales location, suggests that her ultimate Iron Hill experience for Mother's Day would be spooning into the weekend special of Classic Lobster Bisque. The soul-warming soup will be hitting kitchens company-wide, available for your choosing at any of our 10 locations.
Wilson, mother of two-year-old Madelyn, with a second girl on the way, thinks nothing is better than a leisurely meal with the family, and we couldn't agree more! She also reveals that she'd take her seafood-accented feast to the next level with the addition of the Eastern Shore crab cakes—a favorite of hers—which are elevated with the additions of sweet corn relish and creamy mustard sauce.
Other weekend-only features that Wilson will be serving up include a macadamia-crusted Chilean sea bass paired with a mango-jicama slaw and coconut rice and a char-grilled filet mignon dancing with lemon-scented mashed potatoes and morel mushroom cream sauce.
Reason 2: We're Featuring Life-Changing Lobster Risotto
Executive chef Dan Bethard and all Iron Hill chefs have perfected the supreme recipe for Maine Lobster Risotto. Laden with generous chunks of lobster, and decadent with a house pecorino romano and chardonnay cream sauce, the exclusive dish—offered only Mother's Day weekend—will be a dining luxury for every mother, and we couldn't have given our loyal Iron Hill mothers a better thank-you gift. Better yet, spring veggies and lemon zest are added to the swoon-worthy mix, perhaps making you wish you celebrated Mother's Day 365 days out of the year.
Reason 3: We Tap Endless Craft Beer Options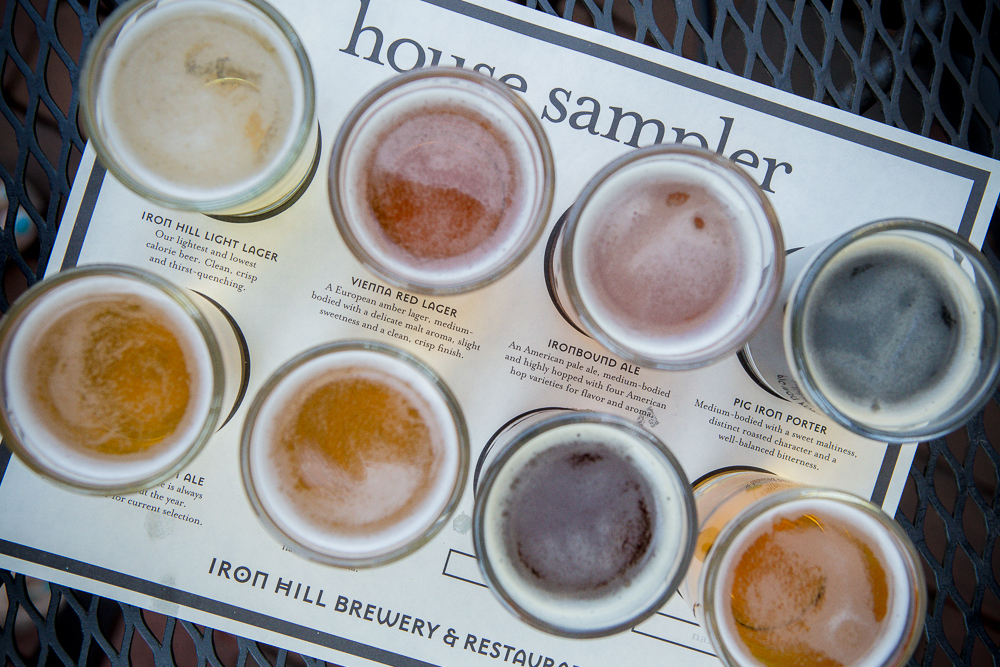 If mom's a craft beer lover, then look no further than any Iron Hill. With a guaranteed style on tap for all tastes and preferences, we're certain our drafts will fare well with those females craving a fresh pint.
Wilson reveals that her favorite house beer is the Belgian Wit. She even identifies it as the first beer that she can't wait to have after the delivery of her second child in August. That's beer dedication, my friends.
Sathara Foxworth, Administrative Assistant of our Voorhees location and mother of one with another on the way, shares that her beer of choice, particularly to matchup with the weekend-only Maine Lobster Risotto, would be a nice glass of Bedotter. She's partial to the Belgian-style tripel ale for its "right balance of sweet and bitter."
Is mom more partial to non-hopped sips? Lorraine Serva, our Director of Human Resources, has the right idea with her go-to bar order—the personal bottles of Cava. If you're a bubbly wine fanatic like her, local moms are welcome to order their share and celebrate—they deserve it.
Reason 4: Our Service Staff Is Top-Notch
Serva resides a stones' throw away from our Newark location—which is actually where her daughter works as a hostess. "The servers in Newark make the meal special by remembering our favorites," she revealed. "They treat us so well throughout the meal."
What dishes are Lorraine's top picks, by the way? Her family loves to start with shared appetizers, to jumpstart their Iron Hill visit. "My son always gets the cheese plate and I love the brussels sprouts," she shared. "For dinner, I might go with the scallops, which are a repeat favorite."
For Foxworth, she's a regular at our Maple Shade location—"only because it is closer to my home. My home store, Voorhees, and its staff is equally amazing," she reveals.
Reason 5: We Offer Ultimate Sweet Endings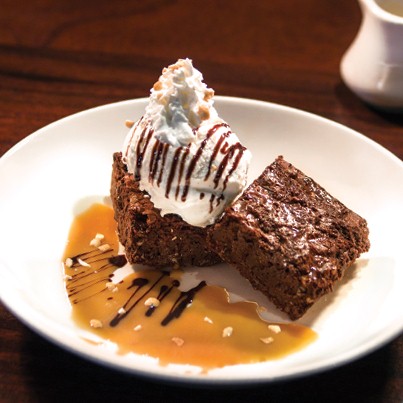 Every celebration should be signed and sealed with a sweet ending, and Iron Hill has no shortage of those. Lorraine says she will "always try to save room for" the yummy Meyer Lemon Pie, but other dessert favorites include the Old Fashioned Oatmeal Cake served terrifically warm and flourless chocolate torte drizzled with raspberry sauce. Want to conclude your Mother's Day festivities with a charitable bite? Order up the decadent Triple Chocolate Hill! For every Triple Chocolate Hill sold, .75 is donated to the CureSearch for Children's Cancer and another .75 is donated to each location's charity of choice.
But, it gets better. Special for Mother's Day weekend is the exclusive Banana Bread Pudding, a soul-warming rendition crowned with vanilla ice cream, chocolate ganache and salted caramel. Trust us, it's as swoon-worthy as it sounds.
With 10 locations in Pennsylvania, Delaware and New Jersey, consider an Iron Hill Brewery & Restaurant near you to celebrate Mother's Day. In addition to company-wide specials like the Classic Lobster Bisque, Maine Lobster Risotto and Banana Bread Pudding, each Iron Hill location will feature an exclusive Mother's Day food features menu that's packed with enticing, attractive dishes that are worthy of a celebration.
Iron Hill Brewery & Restaurant specializes in handcrafted beers and fresh, from-scratch New American cuisine. Monthly releases vary by location, so scout them out and visit us soon.
Content provided by Dish Works author Amy Strauss.