Have you ever been curious how a restaurateur celebrates the holidays? We sat down with our very own "Chief," Kevin Finn, to find out how he gets into the holiday spirit. This, boys and girls, is what we learned.
1. He paints the town green.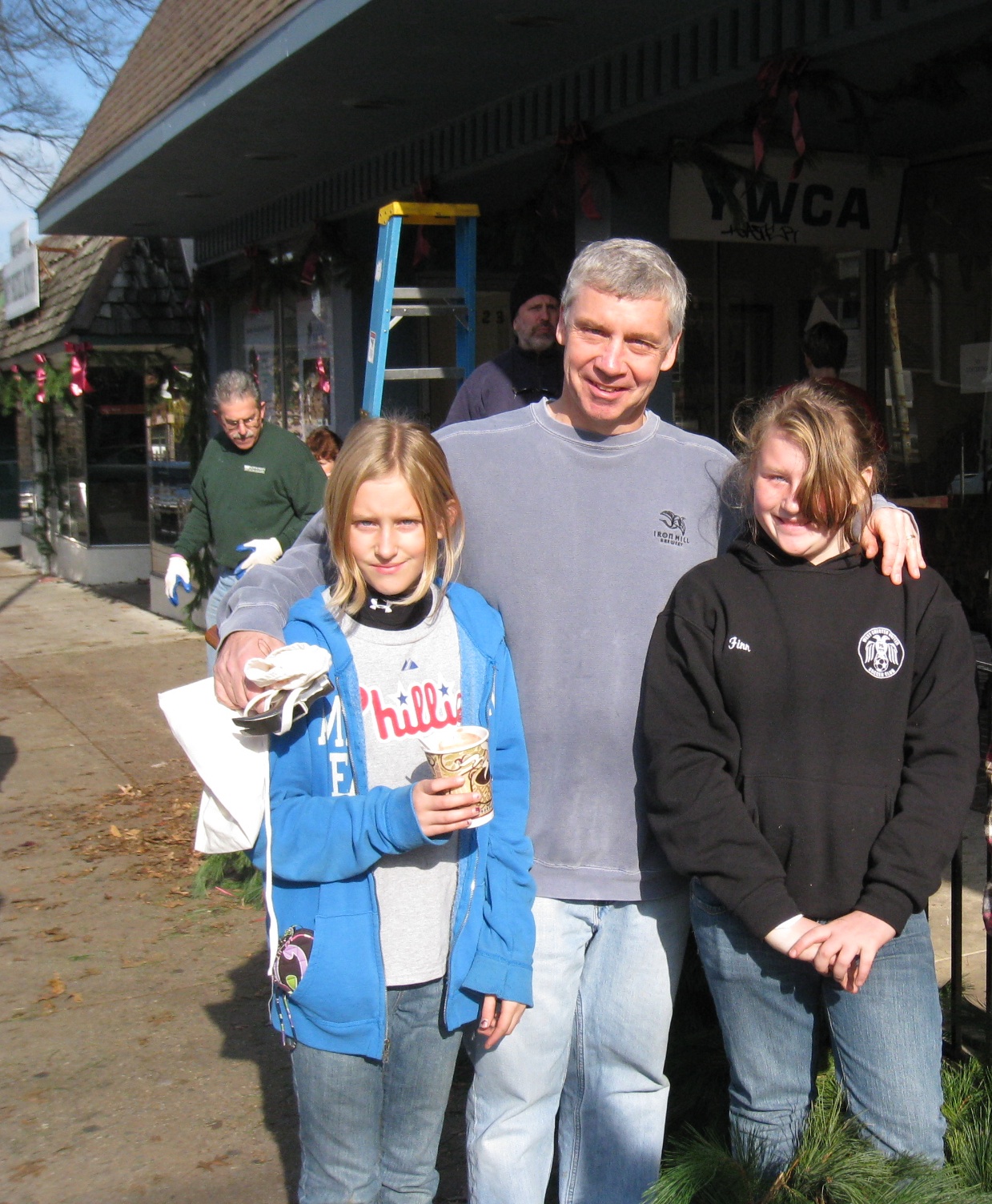 The Greater West Chester Chamber of Commerce sponsors the annual "Hanging of the Greens," where volunteers help to hang decorations throughout the downtown area to help set the stage for Old-Fashioned Christmas. Kevin kicks off his holidays with his two daughters, hanging garland, greens and bows during the morning. "It's a great way for me and my family to support the community each year, and we have made it a tradition." After their hard work with dozens of other volunteers, Kevin and his girls grab lunch at the West Chester Iron Hill location. "I, of course, toast to our hard work by enjoying a beer and usually go for the Imperial Stout. In addition to being our most decorated beer at the GABF [Great American Beer Festival], it's just a nice, big, dark, winter beer. A great way to welcome the holiday season."
2. He shops with the boys.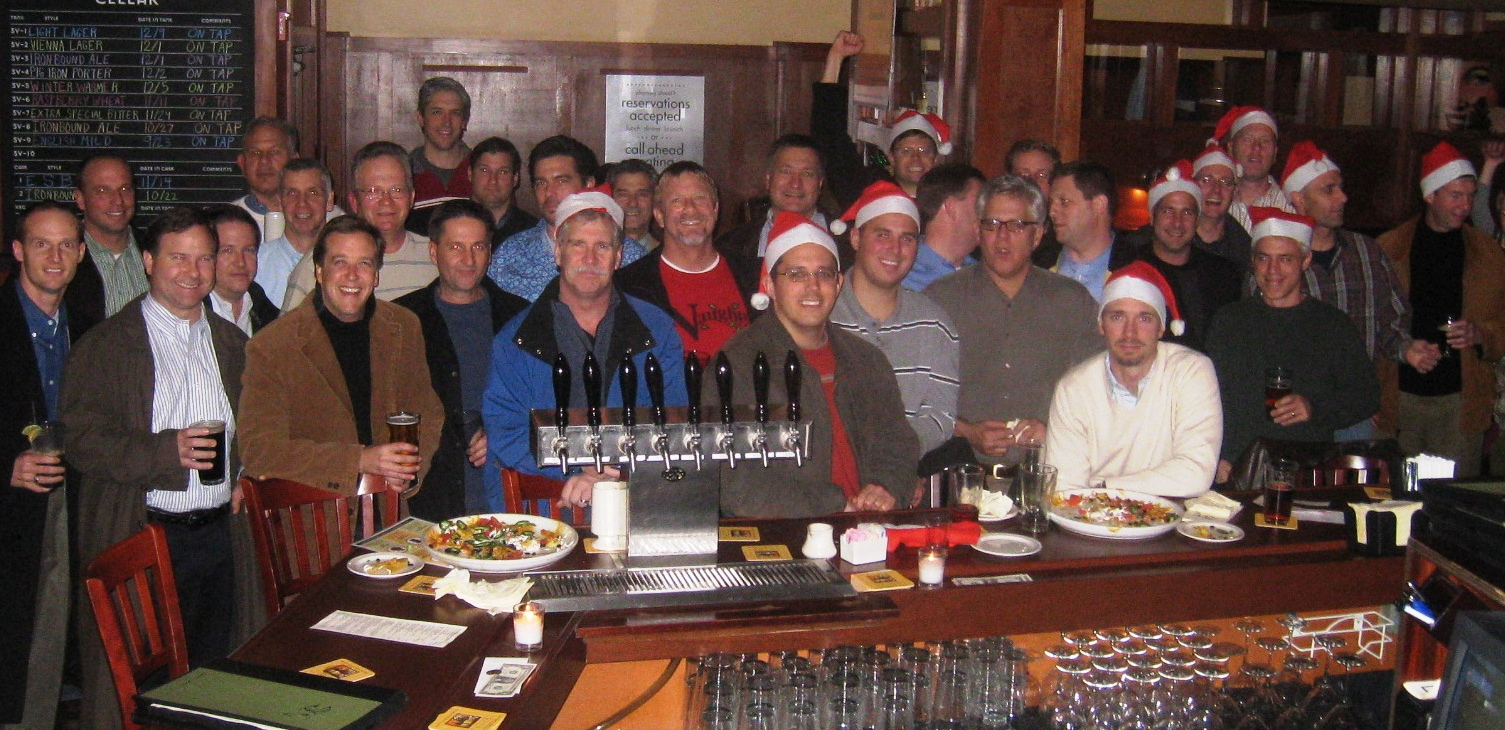 Kevin starts his holiday shopping by supporting local retailers at the annual Men's Night Out, which occurs the second Wednesday before Christmas in West Chester. Anywhere from 25 to 50 men gather at the West Chester restaurant, donning Santa hats and festive garb, to grab some beers and shared plates of food before heading downtown to shop until they drop. "The guys start emailing me in November about this event because they get so excited. It really is a great way to find gifts for loved ones while hanging with the guys," explains Kevin. "All the participating retail stores in town stay open for us, help answer questions and offer refreshments, and we end the evening right where we started, at Iron Hill Brewery & Restaurant. It's just a great night."
3. He celebrates with neighbors.
"Going to our neighbor's house before Christmas has been a tradition for years. They are excellent hosts and I'm sure to always bring them a hospitality gift." In addition to the staple white-elephant gift to contribute to the annual gag-gift game, Kevin's favorite offering would be a few growlers of Iron Hill beer and some bottled reserves.
His favorite bottle to give is Cannibal. "It's a higher percentage but a very drinkable beer. I love Belgian ales, and this is a great, strong choice to enjoy. It makes an excellent gift."
He also plays host and is sure to invite the neighborhood friends to an annual party at the restaurant. "As most people know, having a party at your house can be a lot of work, so when it comes to entertaining our neighbors and friends, it makes sense to head to Iron Hill Brewery & Restaurant to celebrate. We have a excellent time in the back room where we hold private parties. It's a casual environment and I know our team will give them the best treatment."
4. He plays Santa.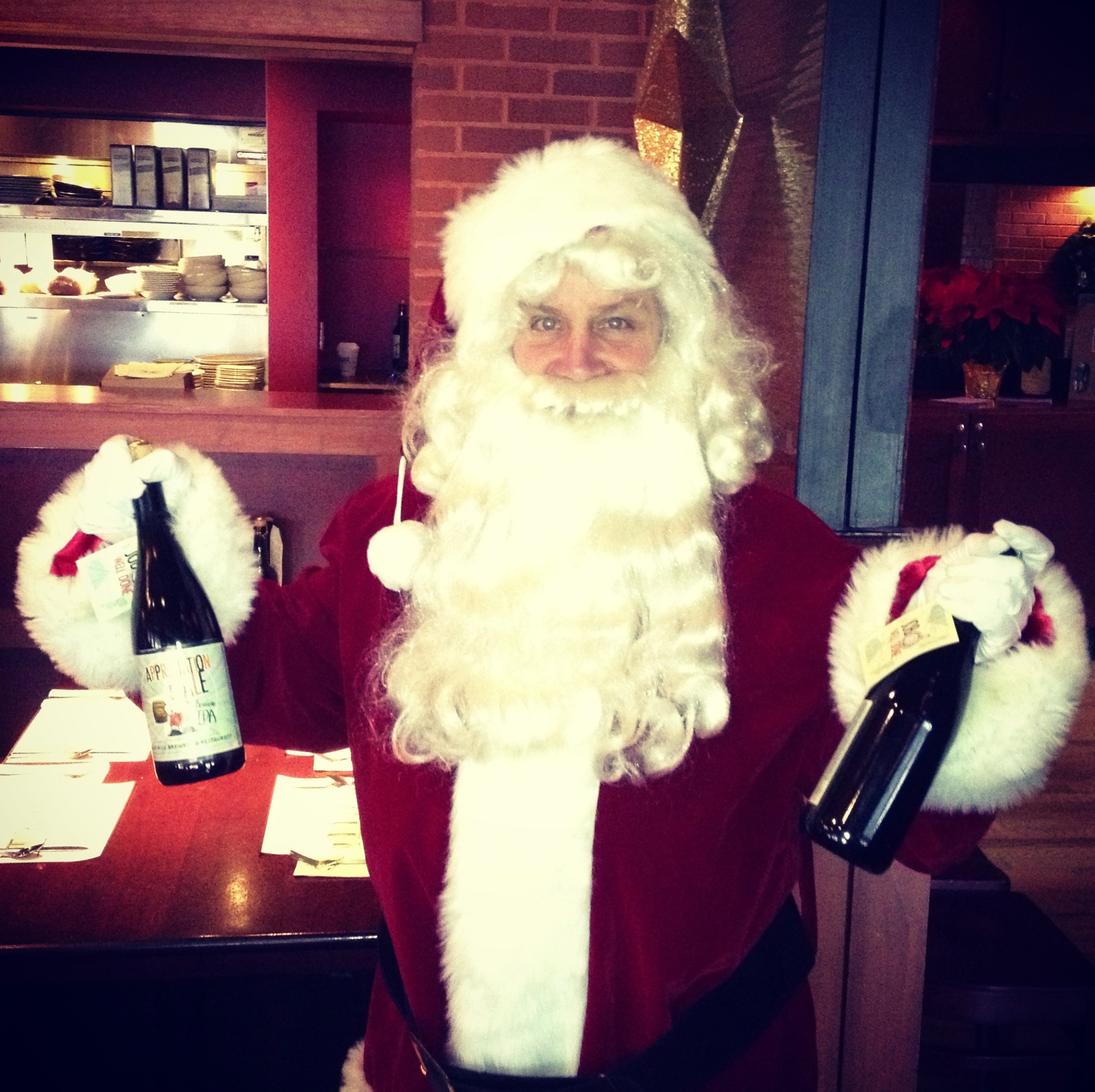 "The week before Christmas, the owners pick a few restaurant locations and we deliver a bottle of holiday beer to all of the staff that are over 21." In the past, the beer of choice was Old Ale, but this year they are giving away 16oz canned bombers to team members. "We bought some Santa suits a few years ago. I used to be the only Santa, but when we had more than six locations the other owners decided to help out. It's a great tradition and part of our culture. We love celebrating our staff."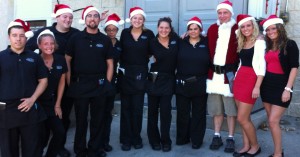 5. He loves his wife's cooking.
At home, after decorating the tree, hanging lights and ensuring the house is wearing its holiday best, the Finns welcome their family for holiday meals. Kevin's wife, Sue, makes a traditional Christmas dinner with all the fixings like ham, turkey, mashed potatoes and green beans. "My wife also loves appetizers. We always have lots of small plates, plenty of cheeses with accoutrements, dips and other snacks. It's the same mentality that we have at the restaurant; people like to taste a little of a lot of things. That's the thought behind our shared plates and small plates on our menu, and we embrace grazing when we are entertaining for the holidays."
6. He indulges in a few of his favorite things.
"We aren't really an egg nog family," he laughs, but his brother-in-law makes wine and brings it for everyone to enjoy. "It's actually pretty decent," he says. "I tried to make wine once and it was terrible." His Christmas beer of choice is the Belgian Tripel (Bedotter), which packs a big punch at 10% ABV and is a seasonal favorite. They skip baking at the Finn household. "We get sugar cookies to snack on and to give to Santa, because he loves them," Kevin added, "and relatives always bring pies from incredible bakeries."
This year he is taking his clan away the day after Christmas for a trip to Belize. "We normally go away for spring break but this year it's too short of a window, so we are going to do a post-Christmas getaway." When we asked him if he'd celebrate any traditions while traveling, he left us with, "my family being together is all the tradition I need."
Create Your Own Holiday Memories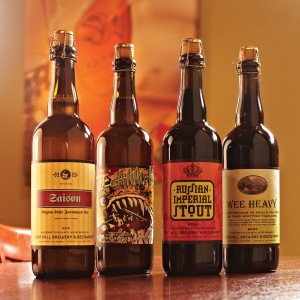 Be the best guest this holiday season and follow Kevin's lead with bottled reserves that are handcrafted and hand-bottled. Most have earned national and international recognition. Prices start at $16.50.
Be the host with the most with growlers, shared plates, gourmet pizzas and goodies-to-go for your holiday party this year. For a full menu, click here.
Leave the work to the experts and book your party space at Iron Hill Brewery & Restaurant—perfect for cocktail and hors d'oeuvres receptions for up to 50 people or sit-down lunches and dinners for up to 30 people. Start planning your party now with these menu options; for more information about booking a party, visit this link.
Content provided by Dish Works author Mary Bigham.