Everybody knows that the two best parts of summer are grilling and chilling. Starting this Friday, June 19, treat Dad to both at Iron Hill Brewery & Restaurant's annual Grill & Chill event.
Kick off a weekend devoted to your favorite guy with six sizzling, hot-off-the-grill steaks and sides, perfect for any man who loves a hearty meal:
Hickory Smoked Beef Brisket, with creamy bacon slaw, jalapeno cornbread and Kansas City-style barbeque sauce

Pan Seared NY Strip Steak, served with sides of garlic-roasted fingerling potatoes, asparagus spears and red wine-bacon-mushroom sauce

Bacon Wrapped Filet Mignon, accompanied by Boursin smashed potatoes, asparagus spears, cippolini onions and Madeira wine sauce

Char-Grilled Ribeye Steak, a 16-ounce cut with braised mushrooms, crispy onion rings and chimichurri sauce

Steak and Fries, char-grilled hanger steak with wedge fries, shallot-herb butter and A-2 sauce

Char-Grilled Double Cut Lamb Chops, rosemary marinated, with whipped feta, garlicky spinach, crushed potatoes, grilled lemon and olive oil
And since no summer meal is complete without a tasty, refreshing beer to go with it, we'll also be releasing one of our favorites, Mahalo, Apollo!, in 16-ounce cans. Spiced with grains of paradise and lemongrass and fermented with Belgian yeast, this golden, complex, 6.3% ABV summer wheat beer has only been released in cans once before, in extremely limited quantities. Order one with your meal, then grab a four-pack to go!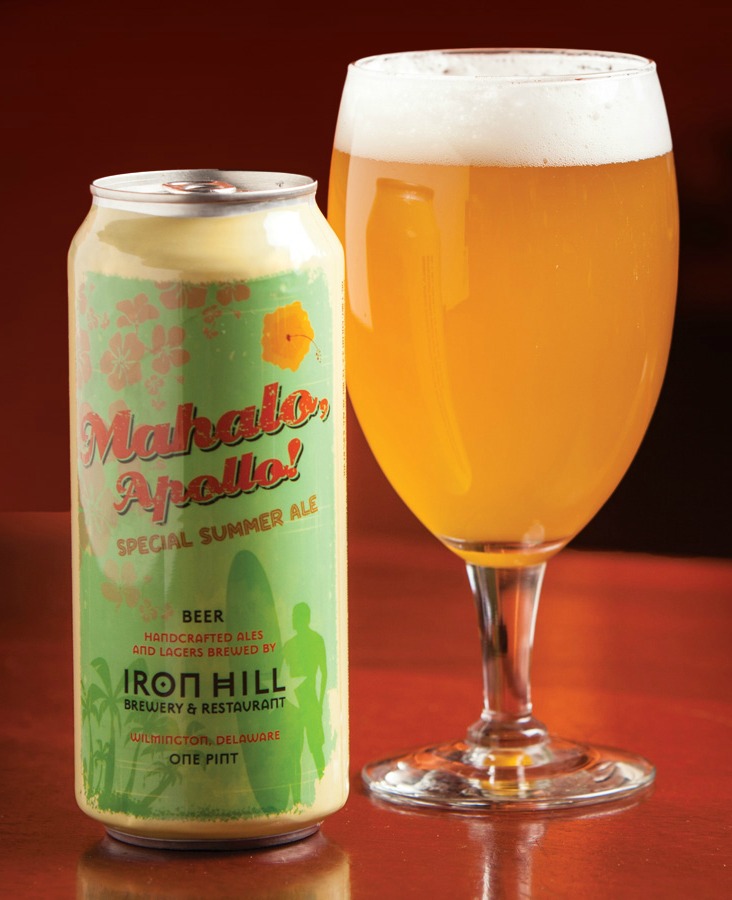 Our Grill & Chill Summer Menu runs through Sunday, July 5; make a reservation and join us. We can't think of a better way to say "Thanks, Dad."
With 11 locations in Pennsylvania, Delaware and New Jersey, there's an Iron Hill Brewery & Restaurant near you. We specialize in handcrafted beers and fresh, from-scratch New American cuisine. Monthly releases vary by location, so scout out our beers on tap and visit us soon.
Content provided by Dish Works author Michele Kornegay.