We can hardly contain our excitement over our upcoming beer releases! It may finally be winter in the great Northeast, but we've got plenty to warm your heart despite Mother Nature's wicked winter ways.
There's something for every beer lover coming on tap at Iron Hill Brewery & Restaurant: in-your-face hops, sweet malts, coffee and chocolate infusions, barrel-aged creations, lip-puckering sours, the best of the Brits and a collaboration of Belgians.
And that's just through February.
Whip out your calendar and plan a trip to your favorite (or a new?) Iron Hill. Make sure you're a King of the Hill Rewards Club member to snare event exclusives plus benefits all year long. You can join right at the event if you're not already one of our insiders. Curious? Check the exclusive perks for each event below.
Can't-Miss Winter Beer Releases
1. Friday, Jan. 15—Wilmington, 5 to 8 p.m.
The Return of Riverfront IPA Beer Release, a celebration of long-sought and in-demand Citra hops that give this beer its big citrusy-hoppy character.
King of the Hill Rewards Club Exclusive: Chipotle Pork Empanada.
2. Thursday, Jan. 21—Newark, 5 to 8 p.m.
A Wee Bit of Scotland Beer Release featuring Wee Heavy, a full-bodied, malty-sweet Scotch-style ale, and The Highlander, a Scotch ale with a touch of roasty to balance malty-sweet.
King of the Hill Rewards Club Exclusive: Hourly raffle for beer prizes.
3. Thursday, Jan. 21—Voorhees, 4 to 7 p.m.
Bandana Extravaganza Beer Release heralding this American IPA with delicious lemon, melon, citrus and a subtle pine character. Sporting a bandana at this party is suggested!
King of the Hill Rewards Club Exclusive: Custom bandanas while supplies last.
4. Saturday, Jan. 23—Lancaster, noon to 4 p.m.
Make it Funky Multi-Tap is a tip of the hat to unconventionally tasty beers: Bourbon Porter, our Pig Iron Porter aged for three months in bourbon barrels; Bourbon FE10, our FE10 aged in rye whisky barrels for nine months; Bourbon Winston, a traditional English-style barleywine boasting a bourbon-like quality and balanced bitterness; Bourbon Russian Imperial Stout, our most awarded beer aged in bourbon barrels with whole vanilla beans; Oud Bruin, a tart Flemish brown ale; La Flama Blanca, our tart Berliner Weiss aged in tequila barrels; Kriek, an unfiltered Belgian-style lambic aged for two years in oak barrels with sour cherries; and Raspberry Torte, our house porter aged in red wine barrels previously home to a tart Framboise.
King of the Hill Rewards Club Exclusive: Free pint glass to the first 40 members to purchase a sampler.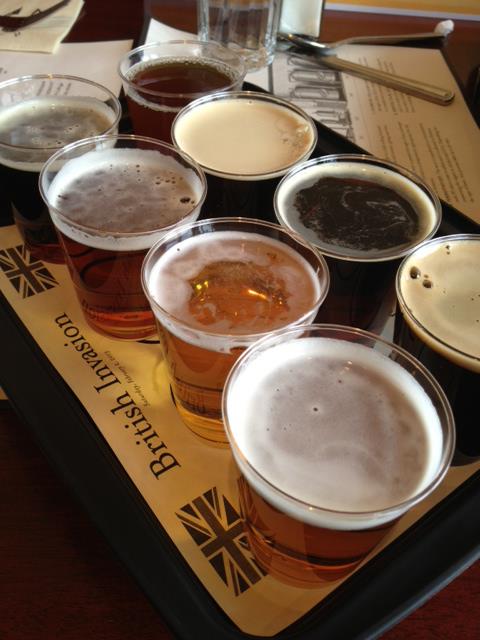 5. Saturday, Jan. 23—Phoenixville, 1 to 5 p.m.
British Invasion Multi-Tap featuring eight English-style beers and a traditional British-inspired menu. On tap: English Strong Ale, Cask Conditioned English Strong Ale, Cask Conditioned Ore House IPA, Burton IPA, Anvil Ale, Cask Conditioned Anvil Ale, Nut Brown Ale and Cask Conditioned Nut Brown Ale.
King of the Hill Rewards Club Exclusive: Russian Imperial Stout on tap, plus the first 50 members to order a sampler will receive a free event T-shirt.
6. Wednesday, Jan. 27—Maple Shade, 6 to 10 p.m.
Luca Brasi Beer Release, a re-release of our 2011 Iron Brewer Competition winner. This is a hearty stout brewed with 43 pounds of whole and ground Sumatran coffee beans from Revolution Coffee Roasters in Collingswood, N.J.
King of the Hill Rewards Club Exclusive: Strong Belgian golden ale Kingslayer on tap.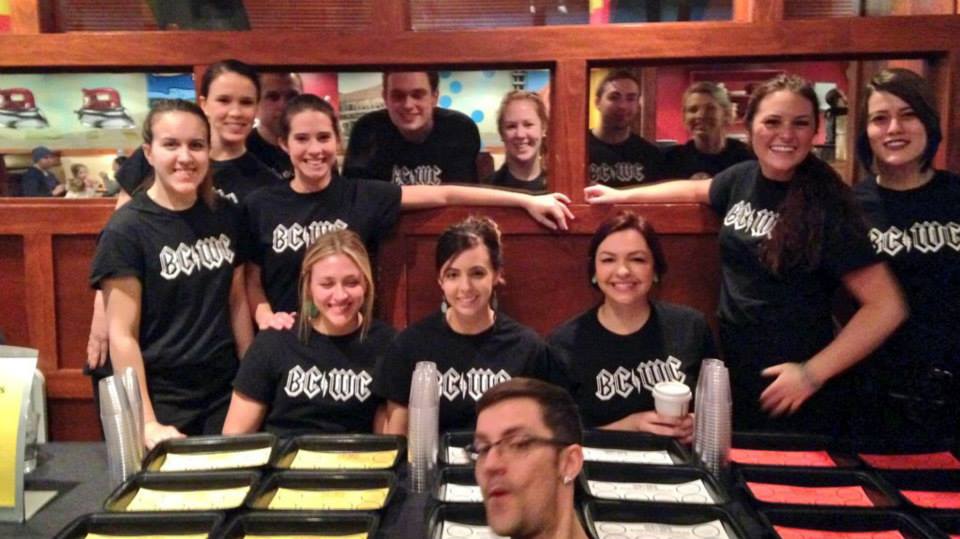 7. Saturday, Jan. 30—West Chester, 1 to 6 p.m.
Belgium Comes to West Chester, our annual collaboration with regional breweries to showcase the best locally craft-brewed Belgian-style beers. Taste 30+ beers from Dock Street, Tired Hands, Yards, Boulevard, Tröegs, Denizens, Stewart's, Levante, Forest & Main, Fin's Big Oyster, 2SP, Vault, Coppertail, McKenzie's, Duvel, Captain Lawrence, Boxcar, 3rd Wave, Victory, Allagash, Dogfish Head, Firestone Walker, Ommegang, Brooklyn, Rodenbach, Sterling Pig and our West Chester, Chestnut Hill, Lancaster, Media and Phoenixville Iron Hill locations.
King of the Hill Rewards Club Exclusive: Preview at noon for our members.
8. Thursday, Feb. 11—Ardmore, 6 p.m.
Oompa Loompa Chocolate Stout, an English sweet stout brewed with 22 pounds of Belgian bittersweet chocolate and aged with 10 pounds of cocoa nibs and Madagascar vanilla beans.
King of the Hill Rewards Club Exclusive: Complimentary chocolate small bite.
9. Sunday, Feb. 14—Media, 4 to 8 p.m.
The Two Sides of Love pits sweet Oompa Loompa Chocolate Stout against the hoppy bitterness of Valentinus IPA. Who will prevail? You decide.
King of the Hill Rewards Club Exclusive: Free food pairing with each beer.
10. Friday, Feb. 19—Wilmington, 5 p.m.
Night of the Czar hails our most awarded beer, Russian Imperial Stout. That powerhouse is joined by Bourbon Barrel Aged Russian Imperial Stout, Chocolate Russian Imperial Stout, Coffee Russian Imperial Stout and Stewart's Brewing Company's barrel-aged Imperial Destroyer.
King of the Hill Rewards Club Exclusive: Complimentary chocolate pairing.
Keep an eye on our Fresh Events so you don't miss a thing in 2016. Cheers!
With 11 locations in Pennsylvania, Delaware and New Jersey, there's an Iron Hill Brewery & Restaurant near you. We specialize in handcrafted beers and fresh, from-scratch New American cuisine. Monthly releases vary by location, so scout out our beers on tap and visit us soon.