There's something soul-warming about eating chili in the fall. Picture crisp weather, snuggling into your favorite sweatshirt, seeing your breath in the air and feeling your belly full of hearty chili—chased with an Iron Hill Brewery & Restaurant Pumpkin Ale, of course.
Our medium-bodied copper ale is malty-sweet with balancing bitterness. We spice it with traditional pumpkin pie spices and vanilla instead of finishing hops, making it a smooth sipping beer that pairs perfectly with rustic comfort foods like Chorizo and Pumpkin Chili.
We asked assistant director of culinary operations Dan Bethard to rustle up a special recipe for you, our hungry (and, thirsty!) fans, and he pulled out all the stops using our seasonal Pumpkin Ale. You'll be in high demand at tailgates, potlucks, football-watching parties and other seasonal socials when you're toting along a big batch of this just-right-spiced chili.
"This recipe uses beef and sausage for a good flavor balance," Dan explains. "There's a slight contrast in texture, too, which makes beef and pork play well together. We've been making this on and off for years, and it only gets better with our Pumpkin Ale."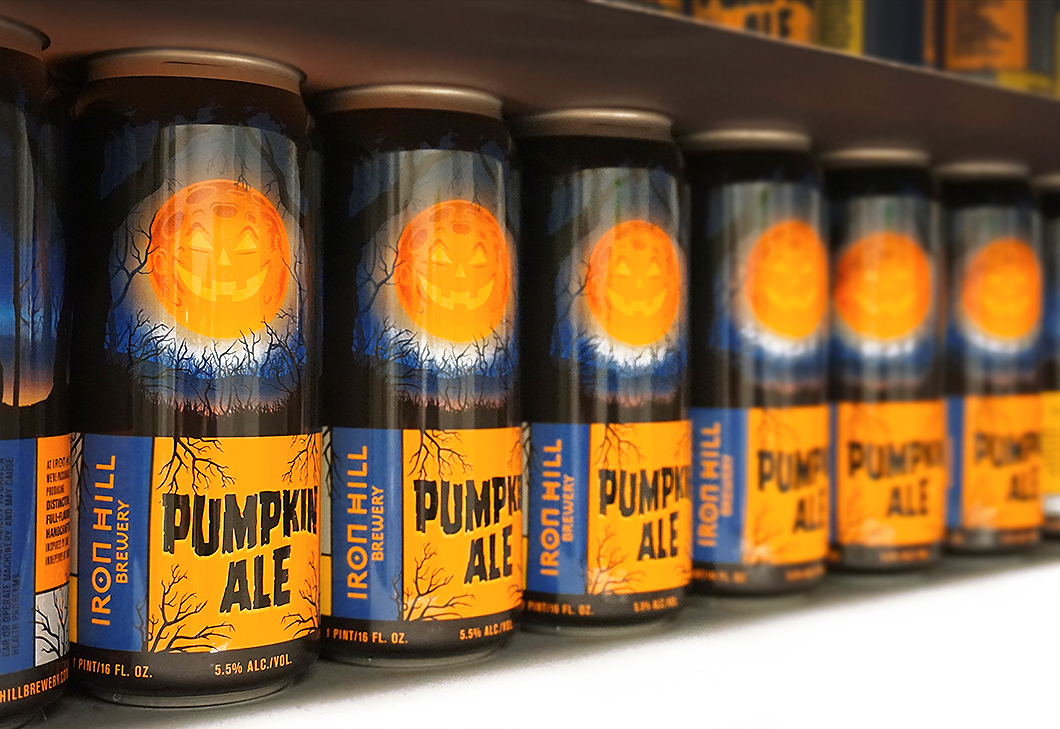 Another secret: Iron Hill Chorizo and Pumpkin Chili features long-neck pumpkins, often called crookneck squash. They're local and available this time of year and bring the ideal texture and flavors when diced and added near the end of the cooking process.
Ready to cook like an Iron Hill chef? Before you start, take note of Dan's top three tips for nailing this chili recipe:
1. Let it cook long enough.
This means allowing the time for the meat's fibers to cook out. If they appear tough and stringy, they're not done. Be patient. Let it simmer and give the protein a chance to soften up (and soak in flavors, too).
2. Use your taste buds to determine when it's done.
Sure, you have to set a timer now and again, but the best way to know if it's really, really done is to check it and taste it. Simmering is where the love comes in because it infuses the chili with layers of flavors. You add the extra love when you taste and adjust the seasonings.
3. Don't skip the red wine vinegar.
The recipe calls for red wine vinegar near the end; it's the same as adding lemon juice at the end of a seafood chowder recipe. The vinegar's acid brings out bright flavors and a fresh taste, The tomato acid isn't enough in this big chili—add the vinegar and savor the difference.
Bonus tip: Grab a Pumpkin Ale growler or 4-pack from your favorite Iron Hill so you have plenty of beer to accompany your chili. Cheers!
Iron Hill Chorizo and Pumpkin Chili
Makes 2 gallons
Ingredients
2.5 lbs. ground beef
5 lbs. chorizo
4 cups raw pinto beans
2 tbsp. dark chili powder
1 tbsp. ancho chile powder
2 oz pureed chipotles in adobo
1.5 tsp black pepper
1 tbsp. cumin
1 tbsp. oregano
2 tbsp. brown sugar
3 tbsp. cooking oil
6 cups Spanish onions, medium diced
6 cups green bell pepper, medium diced
2 tbsp. minced jalapeños
2 tbsp. minced garlic
28 oz can diced tomatoes
4 oz. tomato paste
1 cup Iron Hill Pumpkin Ale
1 gallon beef broth
1 tbsp. kosher salt
2 cups long neck pumpkins, medium diced
2 tbsp. red wine vinegar

Directions
In two medium-sized rondos or other appropriate pans, cook ground beef in one pan and chorizo in the other, chopping with a spoon and then a potato masher to break up. Drain each into a colander and set aside.
In a pot, submerge pinto beans in water. Bring to a boil, then simmer pinto beans until done (soft to the bite). Drain and set aside.
Puree the chipotle peppers. Add to medium stainless steel or other nonreactive bowl and mix in dark chili powder, ancho chile powder, black pepper, cumin, oregano and sugar. Set aside.
In a pot, sweat the onions, peppers, jalapeños and garlic in oil for about 8-10 minutes until they become soft.
Add diced tomatoes, tomato paste and beer. Cook until the beer is reduced by half its volume
Add beef broth, spice mixture and salt and cook for 20 minutes. Stir often.
Add meats and cook for 90 minutes longer. Stir often.
Finish by adding the cooked beans, diced pumpkin and vinegar. Cook for 15 minutes or until the pumpkin becomes tender; check the seasoning and add more if needed.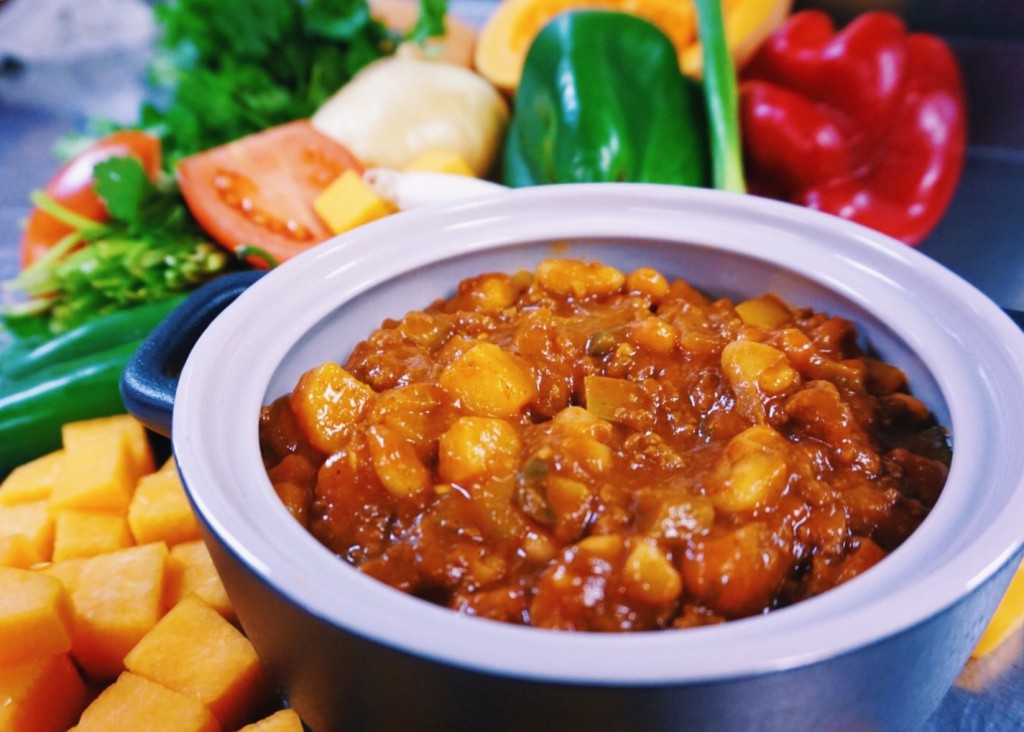 With 14 locations in Pennsylvania, Delaware, New Jersey and South Carolina, there's an Iron Hill Brewery & Restaurant near you. We specialize in handcrafted beers and fresh, from-scratch New American cuisine. Monthly releases vary by location, so scout out our beers on tap and visit us soon.
Pumpkin ale photo, credit Steve Legato; remaining photos credited to Sophia DiPersio