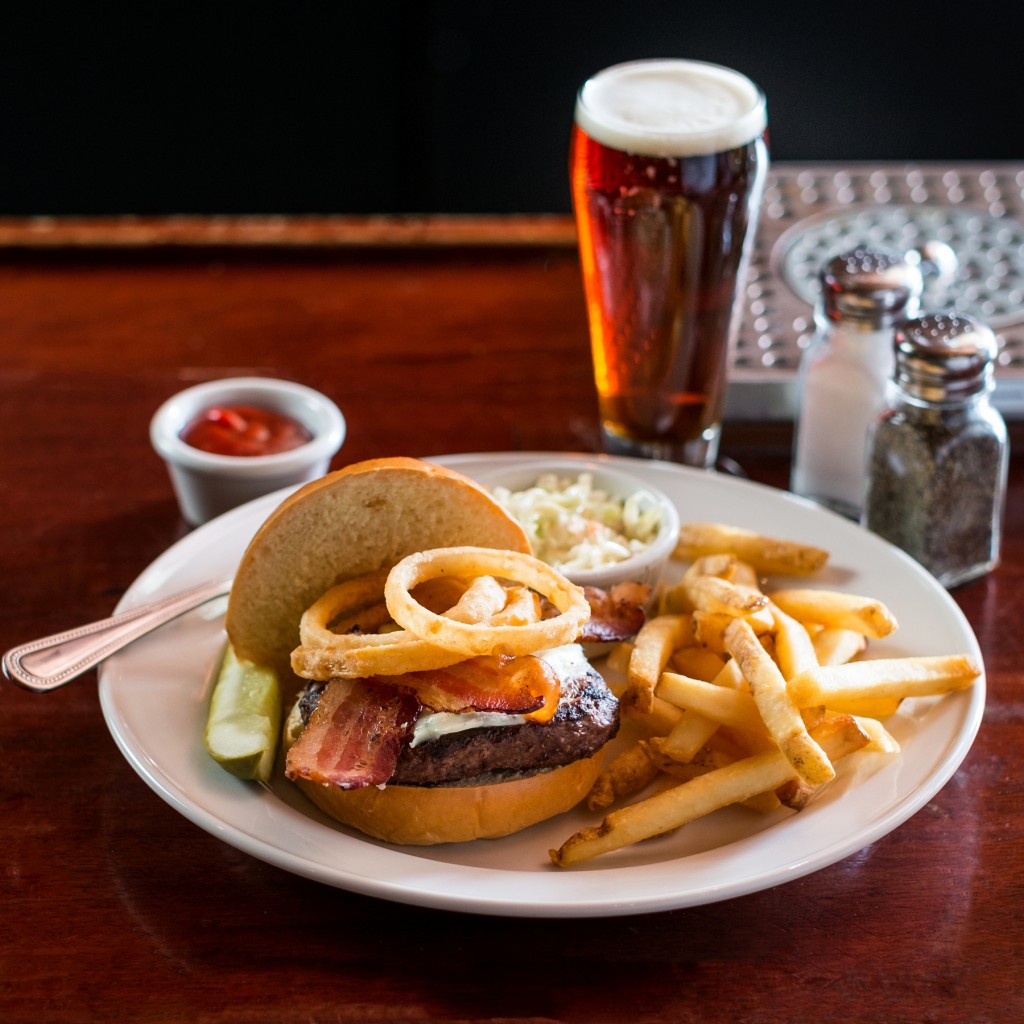 We're darn proud of our 12 brewpubs, where our thirsty customers cozy up to the bar when they want a freshly made (and award-winning!) beer. But we're just as proud of the carefully crafted food that comes from our kitchens—there's a reason we're called Iron Hill Brewery & Restaurant.
The original idea behind our menu was to take fine dining offerings and transform them into a brewery/restaurant concept. Our talented chefs make everything from scratch and create signature menu items to complement our handcrafted beers. We also wanted to take traditional pub-style menu items such as burgers, wings and nachos and turn them on their heads—in some cases, we've morphed them into something unique to Iron Hill.
"That philosophy hasn't changed that much over the years," explained Assistant Director of Culinary Operations Dan Bethard. "Sure, we've developed a bigger range of offerings, but what makes us Iron Hill has remained the same. What's been fun is we've been focusing more on how our beer and our food pair on our menu."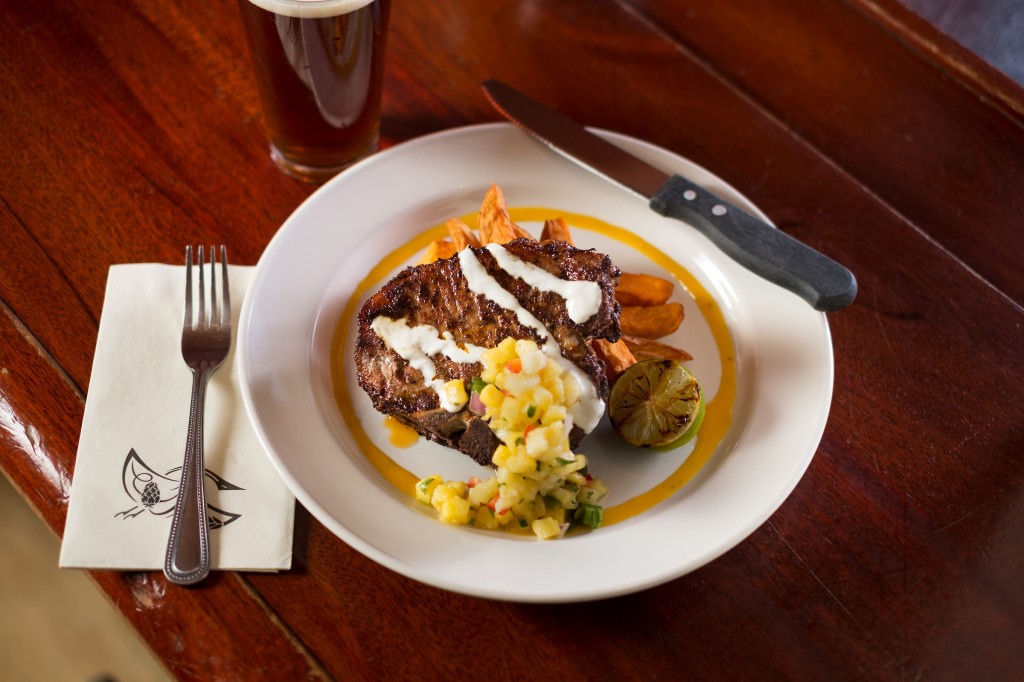 Curious? Hungry? Take a stroll through the top reasons we're not your average brewpub, and then stop by your favorite Iron Hill and taste what all the fuss is about.
1. We Infuse House Beers into the Menu.
Do you get a familiar taste when you dip into one of our sauces? That's because we use some of our house beers in sauces, dressings, breads, batters and marinades. In the category of waste not, want not, we also use spent grain to make croutons. Keep an eye trained on our website, too; we're developing new items using our signature beers!

2. We Use the Seasons for Inspiration.
Our chefs love creating daily features. Chefs at all 12 locations try what's local and seasonal and bust out one-of-a-kind dishes for your eating pleasure. They also look to the brewery: we use seasonal beers to inspire some of those daily delights, our signature beer dinners and exclusive King of the Hill Rewards Club events.

3. We're Serious About Housemade.
At Iron Hill, "handcrafted" refers to everything we do in the brewery—and also in the kitchen: from scratch and made fresh daily. Our discerning customers demand it, and there's really no reason to do it any other way!

4. We Love to Think Outside the Box.
Back in the day, you didn't see Cheesesteak Egg Rolls on a lot of restaurants' menus. We changed all that when we introduced them—now not only are they one of our most popular items, but they've also popped up elsewhere. That's cool: imitation is the sincerest form of flattery!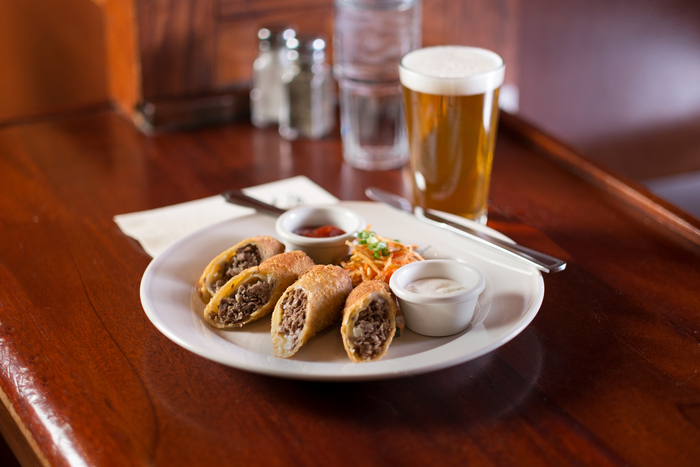 5. Did We Mention Our Food Pairs Perfectly with Our Beer?
In case you missed it, we're 100 percent committed to crafting our menus to highlight foods that pair really well with our award-winning beers. That's why we keep the area's best chefs in our kitchens!
Dan has a few menu items near and dear to his heart—and his stomach! His favorites are Cheesesteak Egg Rolls, Pan Seared Nantucket Sea Scallops, Chicken Fried Chicken, Moroccan Salmon, Grilled North Atlantic Salmon Salad, Hand Cut Carolina Sweet Potato Fries and Louisiana Chicken Gumbo. Have you tried?
Other great examples of not-your-average fare are our Fried Brussels Sprouts, Old Charleston Shrimp, Fried Goat Cheese, Jamaican Jerk Pork Porterhouse and Mesclun Salad. Imagine those with a cold, refreshing beer … wait! You don't have to imagine it. You can simply pop into Iron Hill.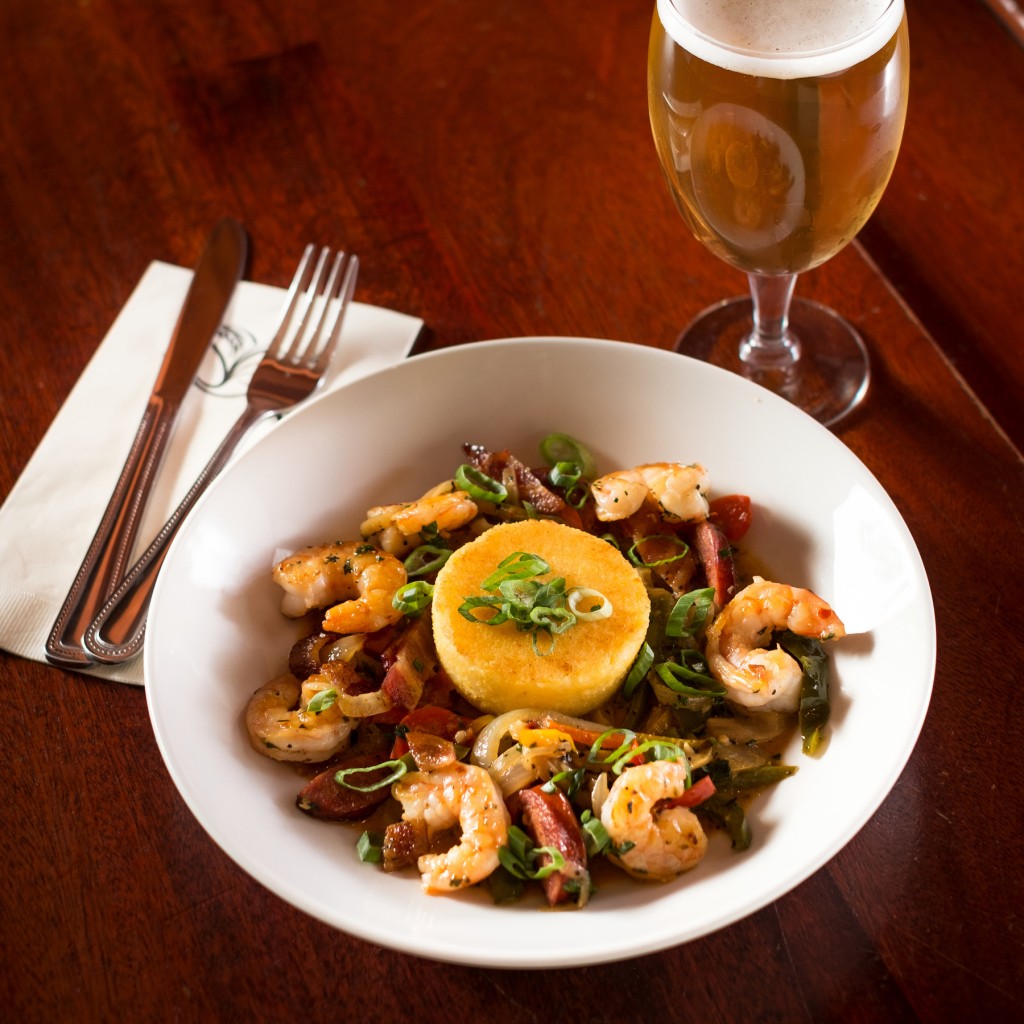 "We enjoy what we do each and every day, and that means great things for our guests," Dan added. "Our food and beer's freshness, quality and uniqueness—plus our fun and comfortable atmosphere and high level of service—make us the brewpub you want to visit."
We can't wait to see you soon!
With 12 locations in Pennsylvania, Delaware and New Jersey, there's an Iron Hill Brewery & Restaurant near you. We specialize in handcrafted beers and fresh, from-scratch New American cuisine. Monthly releases vary by location, so scout out our beers on tap and visit us soon.
Photos: Steve Legato