I'll never forget my first experience with the beloved IPA, and it was one that shaped my entire life. Twenty years ago, in August of 1999, I got my start in the craft beer industry working for Valley Forge Brewing Company, a small microbrewery and brewpub in Blue Bell, Pennsylvania. On my 21st birthday, I saddled up to the bar and ordered a sampler of beer. I tried King's Gold Ale, George's Porter, Regiment Pale Ale and enjoyed them all. But when I first sipped Red Coat Ale, a Double Red IPA, my love for IPA was born. In the time since, I've literally sampled thousands of different IPAs and brewed hundreds as well. To this day, when I go to a brewery or bar, I always seek out an IPA that I've never tried before.
So, when Mike Philbrick, owner of Port Jeff Brewing Company where I had a two-year stint as Head Brewer, reached out to me to join the other previous and current Head Brewers to collaborate on their 1000th brew, I jumped at the opportunity. Of course, we decided to brew a brand-new IPA! "Do you like Dragons IPA" features a generous amount of Styrian Dragon hops, along with Lemondrop and the New Zealand varietal, Motueka. Brewed in the hazy New England style, it is bursting with big notes of tropical stone fruits and fresh melon, with very low bitterness. And, best of all, it will be available in very limited quantities at Iron Hill as part of our four-beer IPA Brewer's Flight on National IPA Day in Ardmore, Center City, Chestnut Hill, Huntingdon Valley and North Wales (more below).
As brewers and beer-drinkers alike, we have certainly come light-years from the origins of this style, which was originally brewed in Britain as early as the mid-18th century. For some time, brewers had been adding extra hops to their pale ales with the intent of sending them on the long voyage to India, in order for the beer to survive the journey and still be palatable. The popularity of this beer in India was recognized in newspapers in Britain, and this style was born as "India Pale Ale" in the mid 1800's. Nowadays in America, we refer to IPA as beer with extra hops bursting with notes of melon, citrus, pine, floral and resinous characters. IPAs can be very high or low in bitterness, clear or hazy, anywhere from golden to black, high or low ABV, and very sweet or very dry. There are a huge range of beers that are all wildly different yet have one thing in common – hops.
For 8 years running, the first Thursday of August has been reserved for a Nationwide celebration of America's most popular style of beer, the IPA and we're calling our National IPA Day celebration, Fantastic Voyage. Every Iron Hill Brewery will be celebrating with a different four-beer IPA Brewer's Flight on Thursday, August 1st, and if you're lucky enough to be a member of our King of the Hill rewards club, we have a 5th special IPA exclusively for you! Check out the IPA samplers at every Iron Hill location here and don't miss out on this annual celebration of our most beloved beers!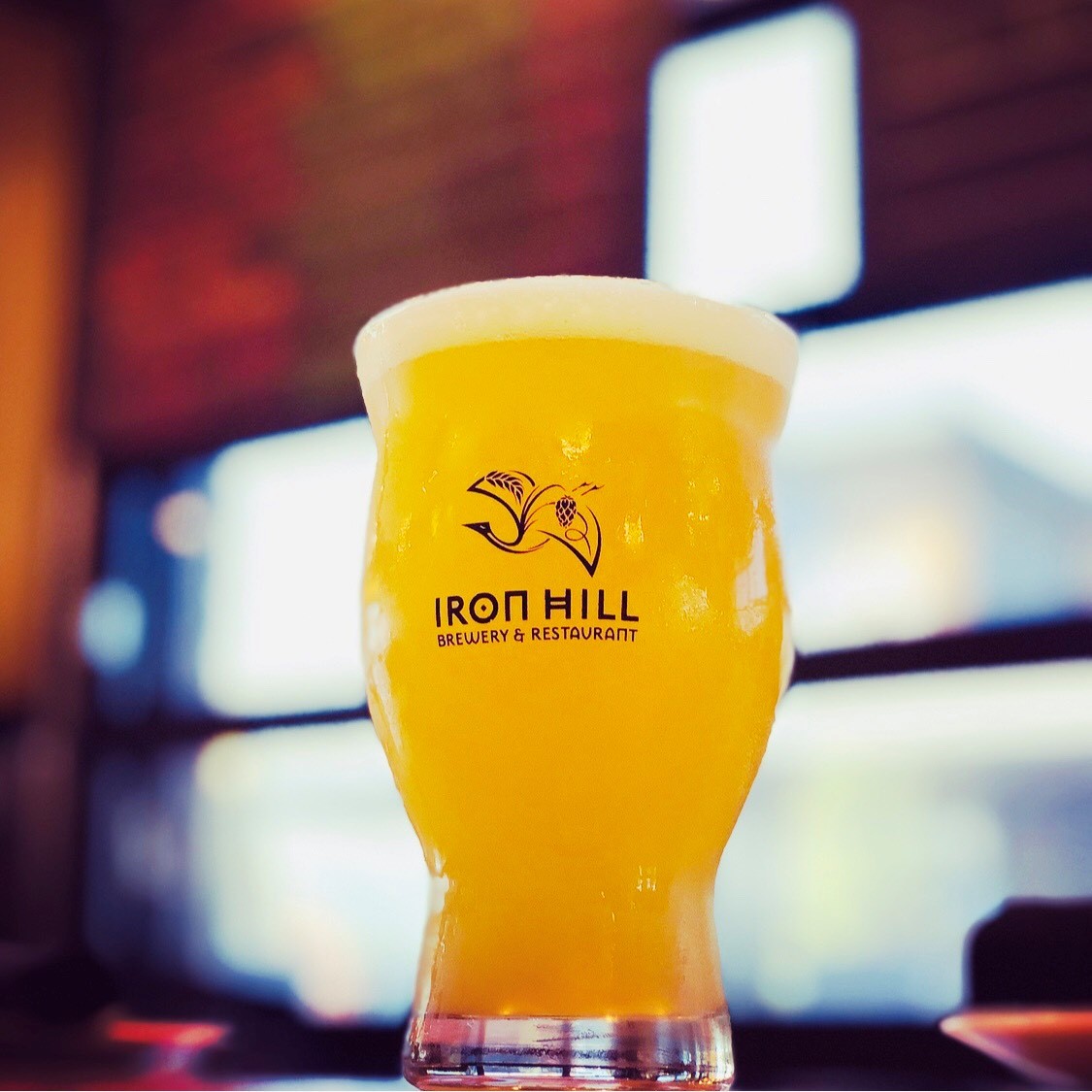 This article was contributed by Matt Gundrum. Matt is a Regional Brewer at Iron Hill.