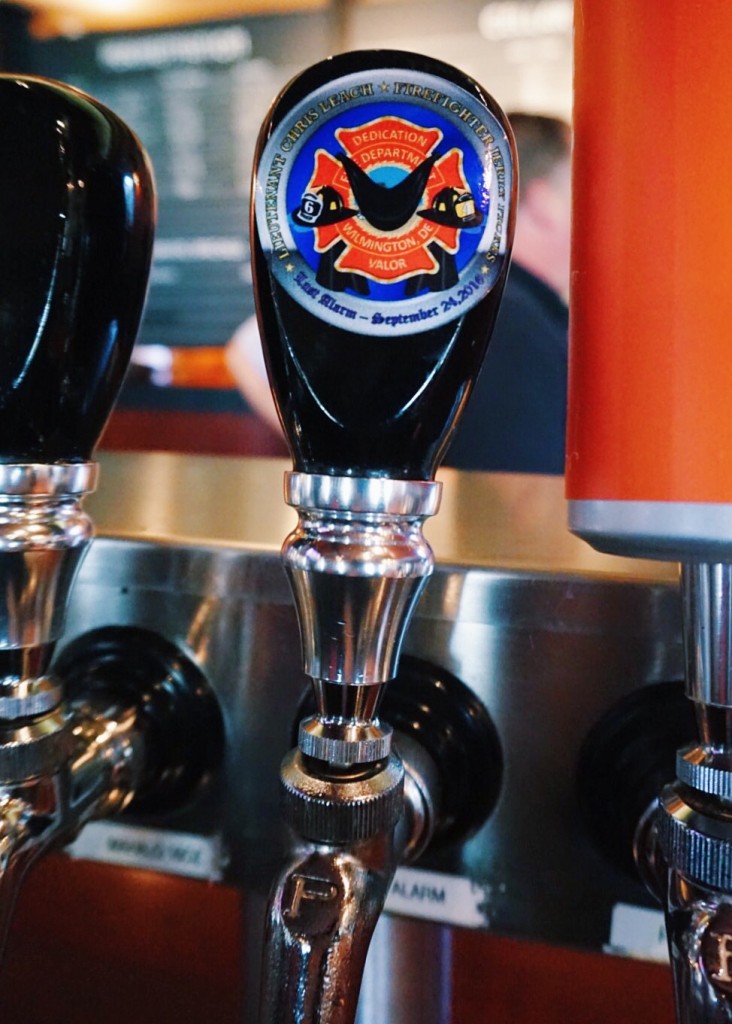 It took about a minute for Wilmington Head Brewer Justin Sproul to say "yes" when presented with the idea to brew a special beer to honor two local firefighters lost in the line of duty.
Iron Hill Brewery & Restaurant server Sam Cannon is a volunteer firefighter who—like many—was deeply touched by the deaths of Lt. Christopher Leach, 41, and Senior Firefighter Jerry Fickes, 51. She suggested we go beyond the Give 20 and bring in Wilmington Fire Department Local 1590 firefighters to craft a tribute beer.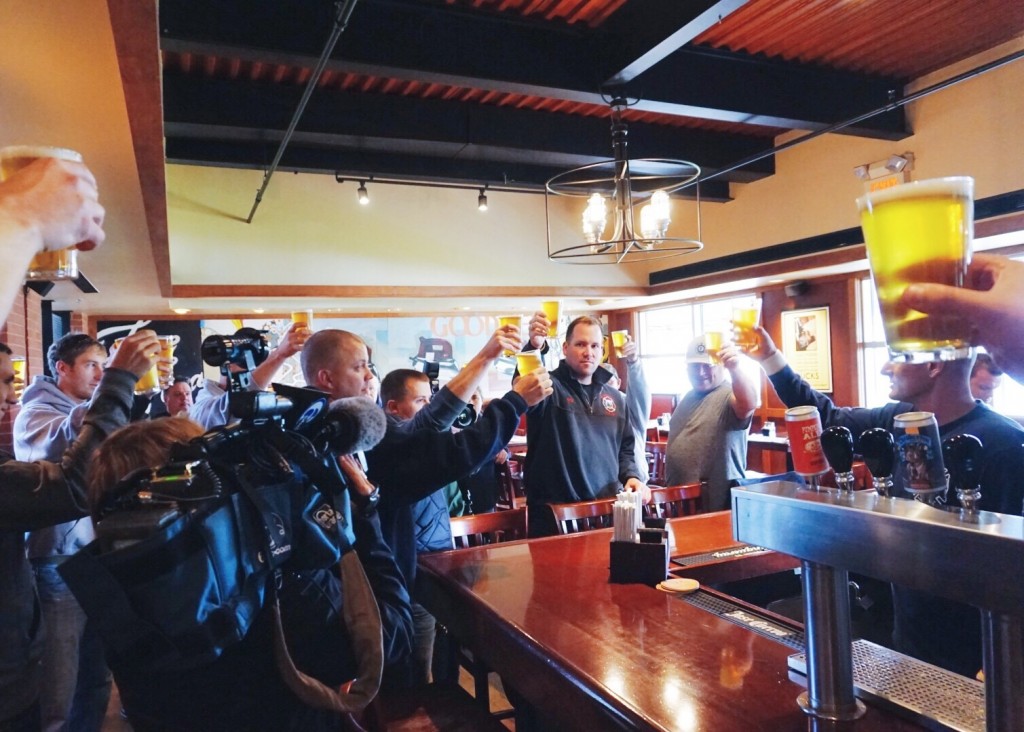 "Sam's idea made us really proud," Justin said. "It felt really good to give back. It reminded us that we don't need a tragedy to do something like this; we want to continue the relationship with our Wilmington firefighters and hope to make it an annual event."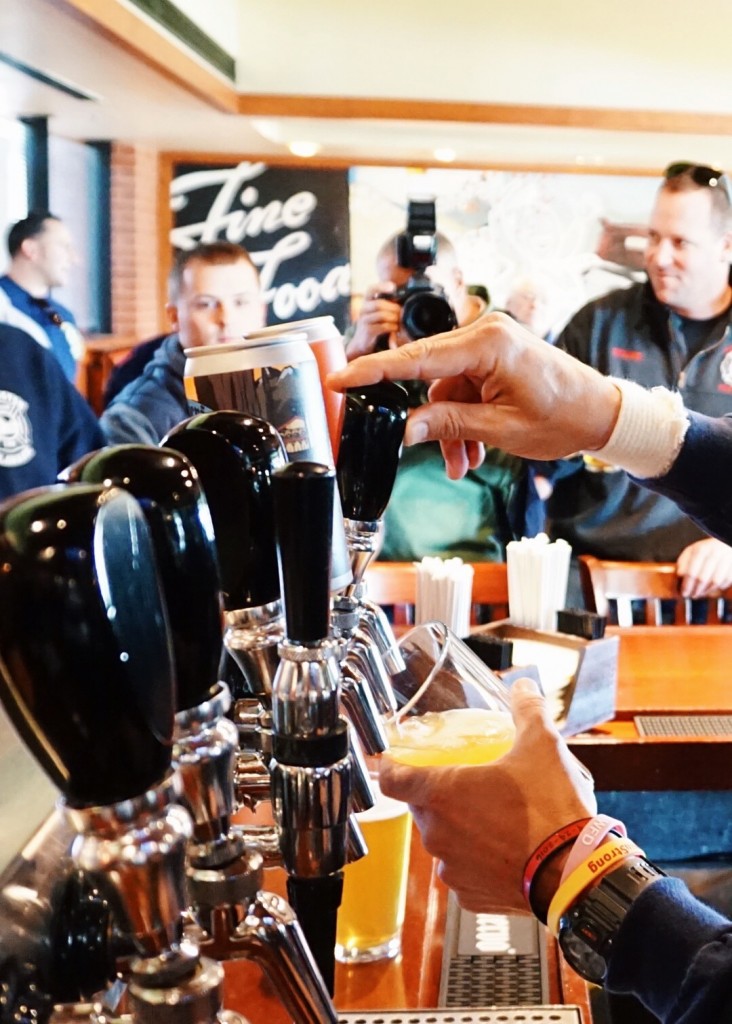 All Iron Hill locations host Give 20 events—fun and delicious ways for nonprofits to raise money by bringing together their friends and families to dine with us and enjoy 20 percent of the evening's take. The Last Alarm IPA project went a step further: not only did 20 percent of the proceeds go to WFD Local 1590, but an additional $1 for every pint and mug of Last Alarm also was donated, right until the very last drop.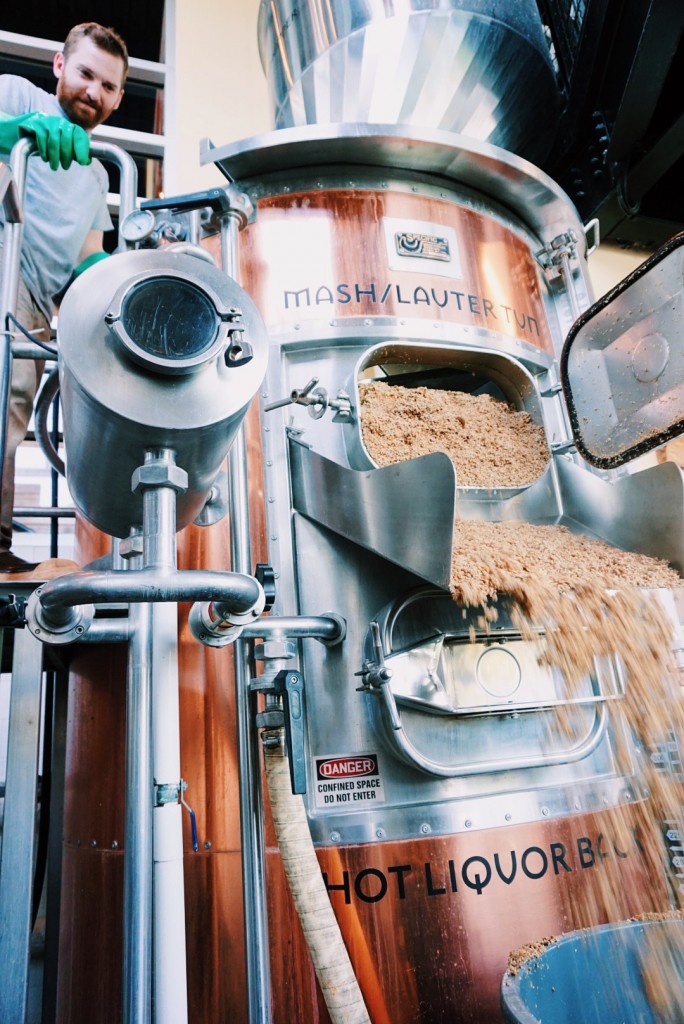 Last Alarm IPA brew day was a crisp fall day that brought together Justin and his brewing crew with five firefighters. They hung out, sampled some beers and—of course—took part in Last Alarm IPA's creation. Justin was also moved by the firefighters' telling stories and reminiscing about their fallen friends.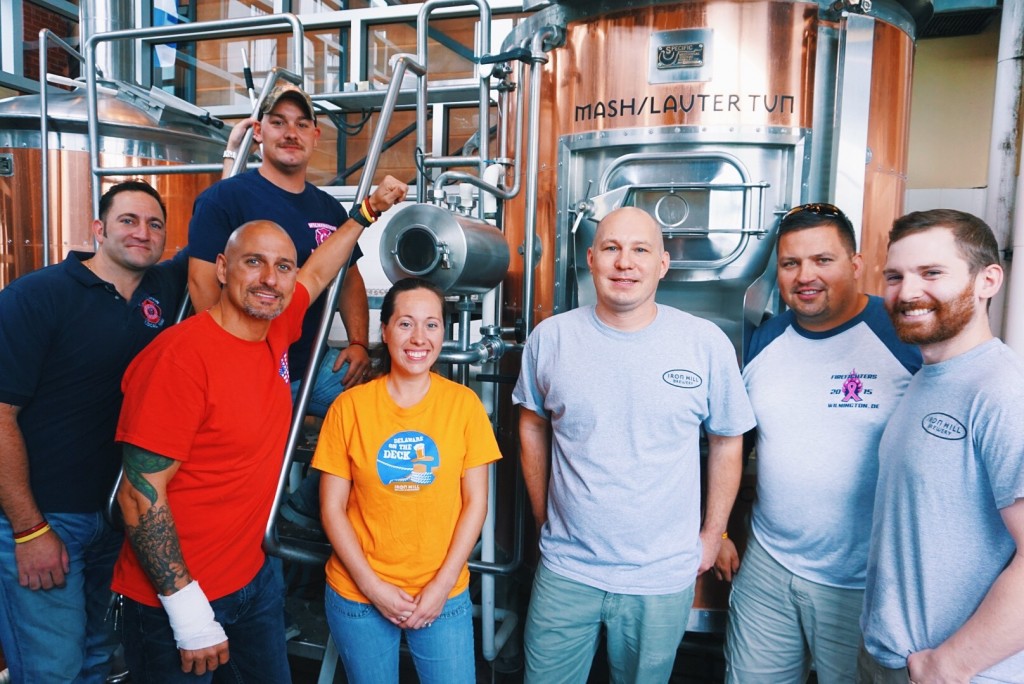 Fellow firefighter John Cawthray—who was injured in that fateful fire—pulled the first pour of First Alarm IPA at a special event held at our Wilmington brewpub. It was an emotional moment for all, with thoughts going to Chris, Jerry and their families, and also to the two firefighters still hospitalized with injuries from the blaze. There was a moment of silence, a toast and then many more pours.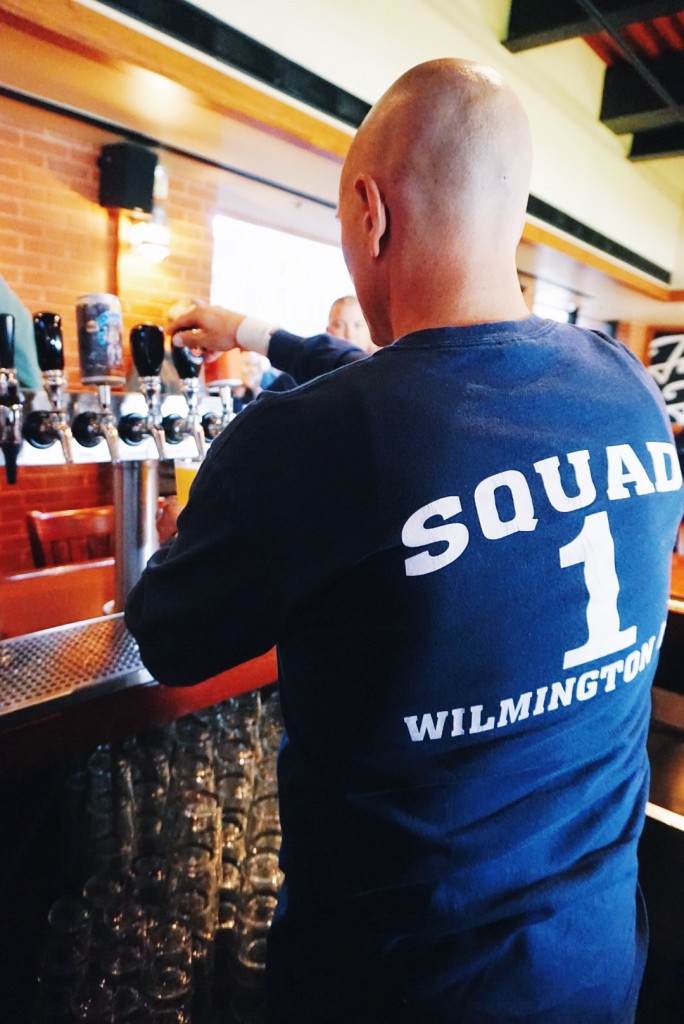 "We chose an IPA because it's a great beer, but also because we could make it rather quickly to honor those guys," Justin added. "An IPA also allowed us to make a nice, balanced beer to appeal to craft beer drinkers, yet not intimidate noncraft beer drinkers. Last Alarm IPA has some nice citrusy and piney hop notes and a subtle malt profile, so there's not an aggressive bitterness. The guys from 1590 agreed!"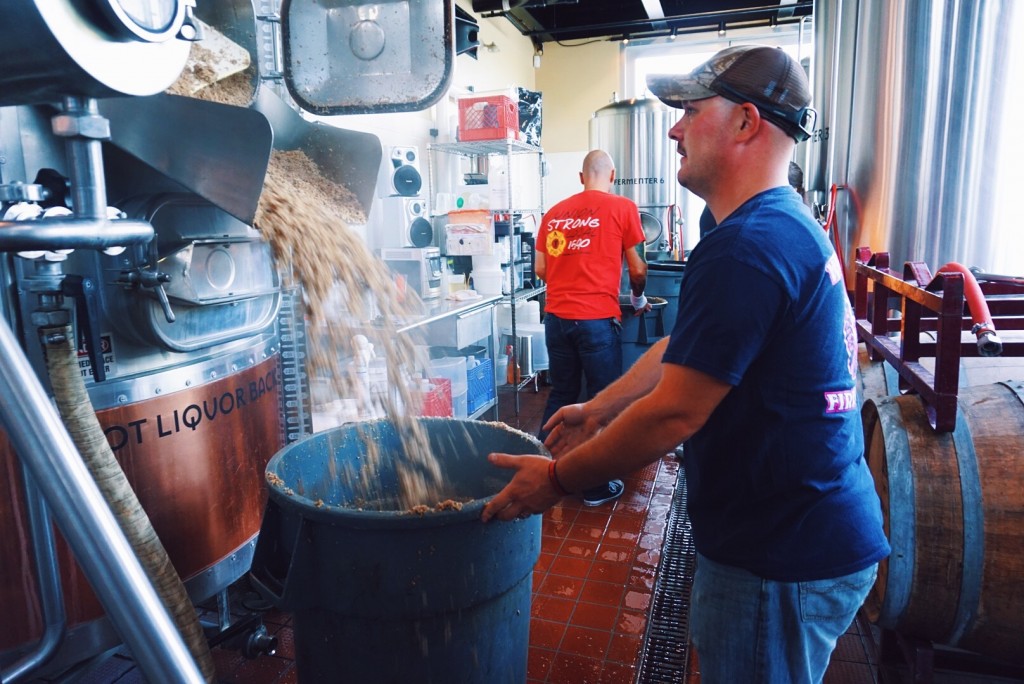 Our chefs and kitchen staff got on board right away and created signature food for a special day: Smoked Beef Brisket Chili with roasted tomato, cumin, red onion, jalapeño and optional "3-alarm sauce" plus Fire House Wings served with celery and carrot sticks and a spicy Szechuan chili sauce, with sweet plum-ginger sauce for dipping—both perfect with a refreshing IPA.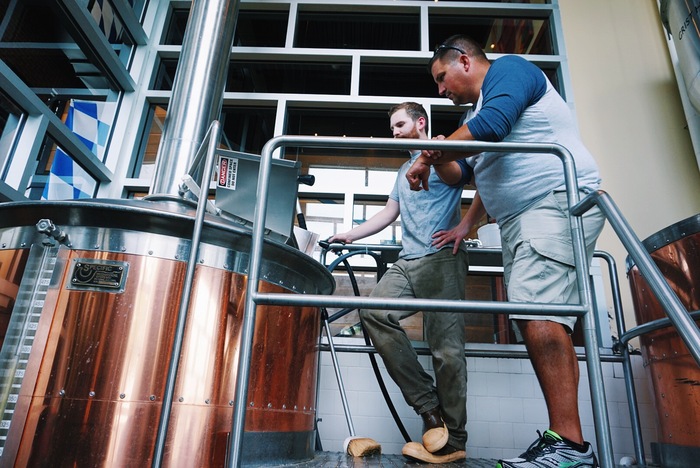 "This is the kind of thing that makes Iron Hill unique," Justin added. "We're part of our community and stand by our community. We're so proud to have raised money to support Chris' and Jerry's families. If you missed it, you can still help: there's a GoFundMe page, too."
With 12 locations in Pennsylvania, Delaware and New Jersey, there's an Iron Hill Brewery & Restaurant near you. We specialize in handcrafted beers and fresh, from-scratch New American cuisine. Monthly releases vary by location, so  scout out our beers on tap and visit us soon.
Photos: Sophia DiPersio of Iron Hill Brewery & Restaurant