First and foremost, I want to congratulate Ben Summers of our Phoenixville location on his win at the 2016 Iron Hill Hourly Culinary Competition.  I also want to mention the other two finalists, Jess Toth and Will Scioscia.  The judges all agreed that the decision was not a clear cut or easy one to make. All in all, we had nearly 50 participants this year with a strong showing from each of the 11 locations.
If you are unfamiliar with this competition, it starts at each location with an in-store round.  Any hourly employee is welcome to enter the competition by creating a unique dish from their own chosen ingredients, which is then presented anonymously to a panel of three judges.  The winners from each store then move on to compete against each other in a 2nd round.  The 2nd round is broken up into three regional competitions that result in the three finalists I mentioned above.
I was not sure what to expect when I started out this year as the lead on this event, but if you've ever wondered why we are the company we are, or why we have the culture we have here at Iron Hill, this is a shining example.  The personal dedication and level of potential all of the participants showed throughout this competition was awe inspiring. I really cannot do every cook involved, or their dishes, any justice without describing some for you.
The three finalists' dishes were: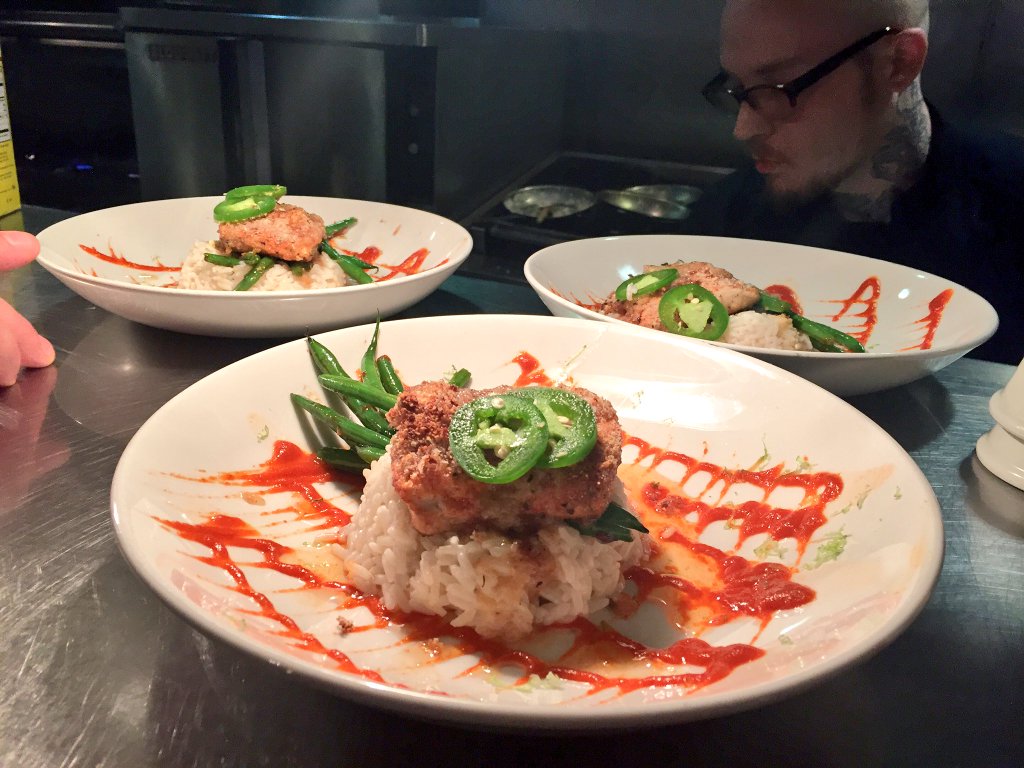 Ben Summers (Phoenixville) – Cinnamon Toast Crusted Mahi-Mahi
coconut rice, sesame green beans and Sriracha gastrique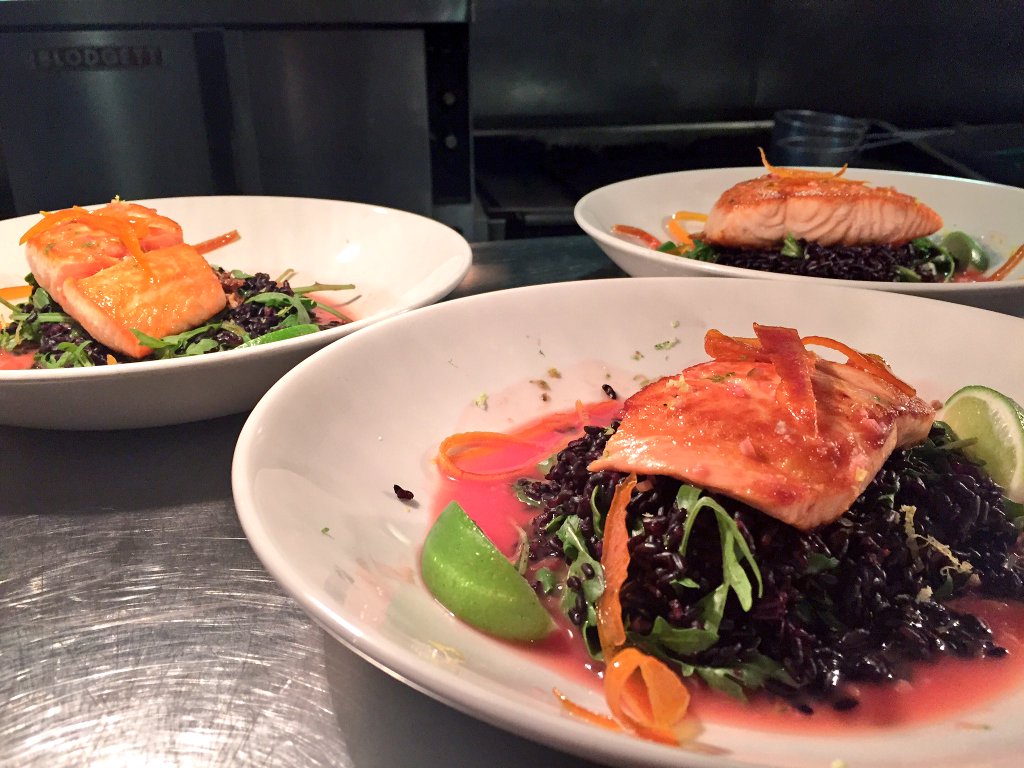 Will Scioscia (Lancaster) – Spicy Blood Orange Glazed Salmon
forbidden rice, arugula and candied orange peel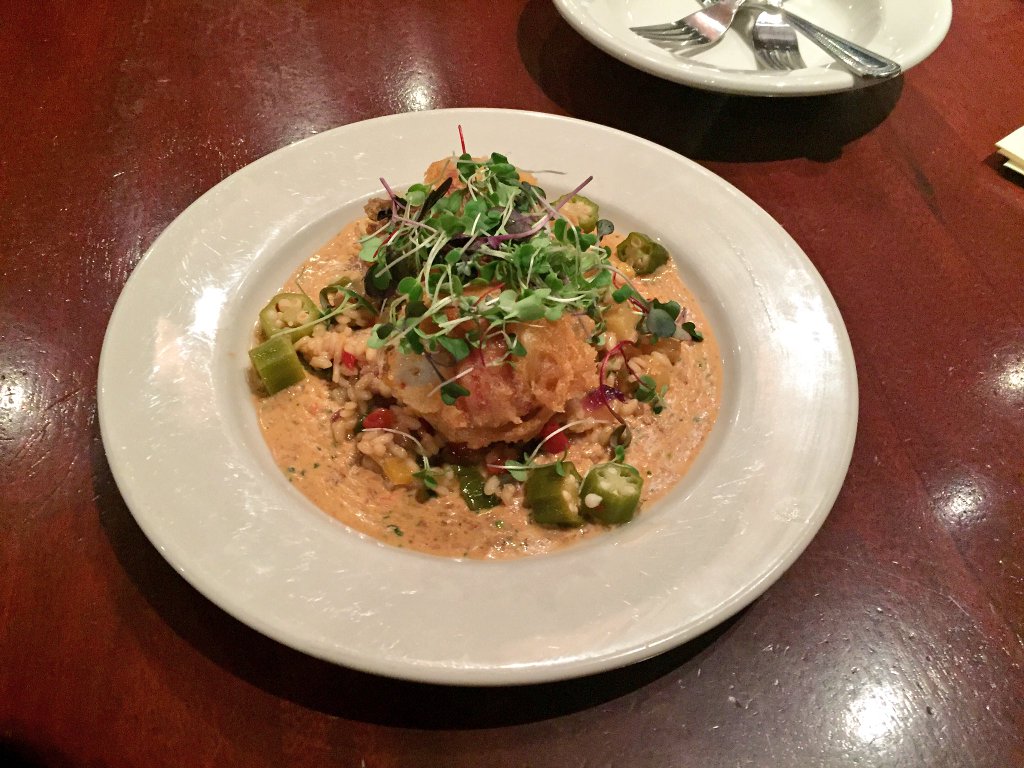 Jess Toth (Media) – Beer Battered Andouille Stuffed Calamari
applewood smoked bacon, pineapple rice and red bean puree
I hope these dishes serve to show you that the others that did not advance were not up against a stack of pancakes or lukewarm bag of mac and cheese.  All of the dishes were very impressive, with a lot of thought and careful execution put into them.  It is impossible to deny after seeing all of this firsthand the bright future our people have in this industry, and hopefully with this company.   It is squarely on us to make sure that while we work hard every day to use the best products to produce the best dishes, we never forget to take the best people and use them to make the best teams.  Given the will and the opportunity, we can make great things.  The talent is not hard to find.  We have it all around us.
With 11 locations in Pennsylvania, Delaware and New Jersey, there's an Iron Hill Brewery & Restaurant near you. We specialize in handcrafted beers and fresh, from-scratch New American cuisine. Monthly releases vary by location, so scout out our beers on tap and visit us soon.
Content provided by Jason Millar.