Brave Noise
By: Avery Hookey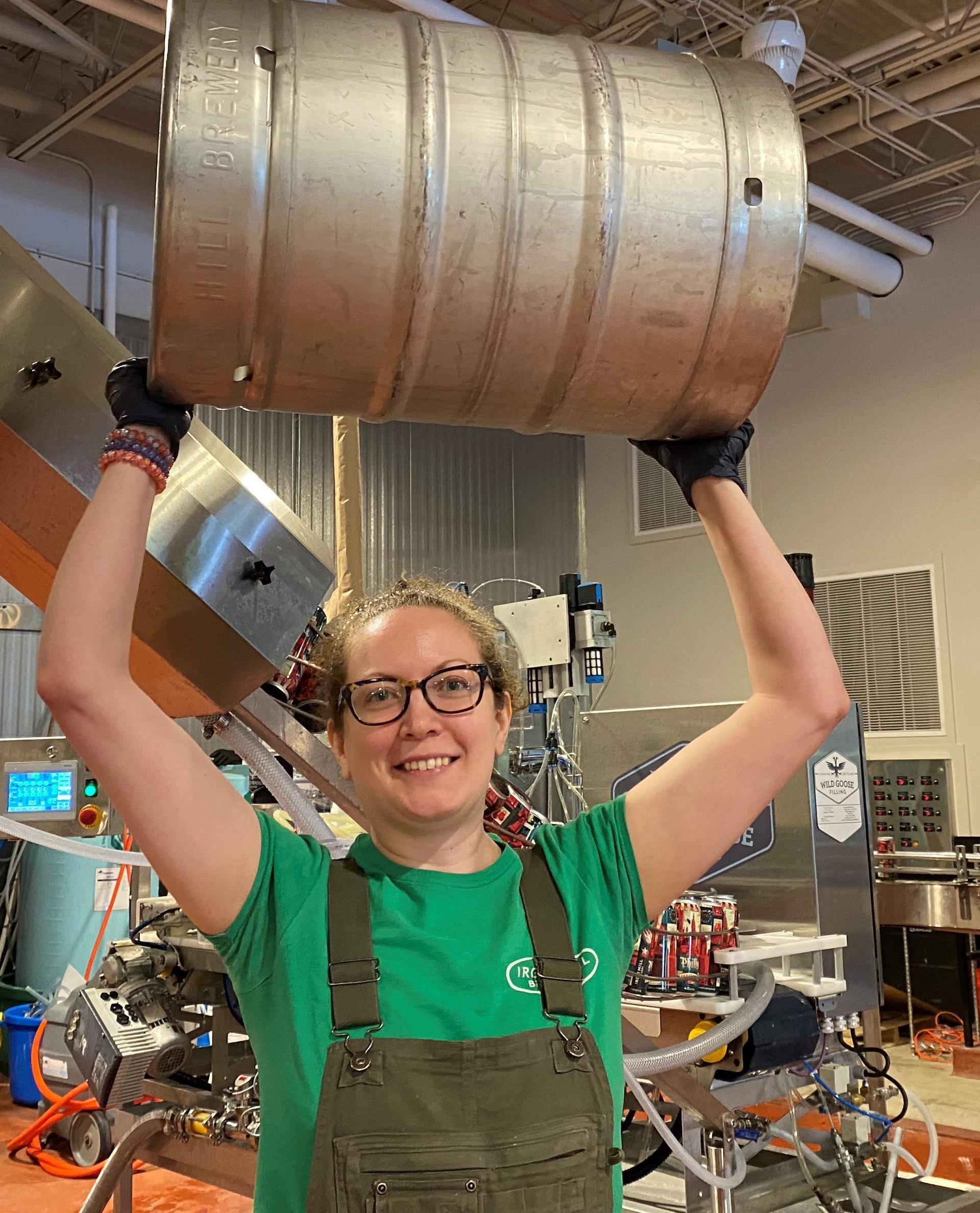 If you are reading this article, you are probably involved in the beer industry in some way. Whether you're a consumer, a brewer, a sales rep, a bartender, a marketing person, a manager, a wholesaler, a business owner, a beer writer or podcaster, or you inhabit a different type of role, what happens in the industry we care about affects all of us.
The precursor of the Brave Noise beer was the #metoo movement. In the spring of 2021, a brewer from Notch Brewing in Massachusetts, Brienne Allen, asked on her Instagram whether those working in the beer industry have experienced sexism. Hundreds upon hundreds of people responded, and Brienne posted every single story in her Instagram stories (@ratmagnet). The personal experiences revealed incidents of sexism, harassment, assault, discrimination, and racism that had occurred at many breweries. This has been empowering for women and POC, who have been dealing with these toxic experiences in the male-dominated beer industry, an industry in which many breweries don't have HR departments. After all of these stories were voiced and multiple breweries that were called out began to respond in various ways, the question became, how do we hold breweries accountable and make actionable change?
Brave Noise is an international brewing collaboration that provides actionable steps for breweries to ensure that they are creating safe and inclusive workplaces. To gain access to the recipe and marketing materials, breweries must submit a code of conduct and make it accessible to the public. Then, they choose a nonprofit organization relevant to the cause and pledge to donate all of the proceeds of their beer to that group. They also agree to being held accountable for any issues that have arisen publicly.
As a brewer who happens to be a female, I have previously experienced sexism, sexual assault, and harassment. I've been in the industry since 2015; I worked as a server and bartender before I became a brewer. Only 7.5% of brewers identify as female. This movement is deeply personal to me. Most of my female colleagues in the industry have had similar experiences. When I read the Instagram stories, all of my experiences came flooding back to me. I had dealt with some and suppressed others, prioritizing protecting my career. No one should ever have to do that.
I am so grateful that Iron Hill supports me, this movement, and that it has shown a continued and renewed commitment to being a safe workplace. I invited some of my industry friends to the brew day, and it was simultaneously fun and uplifting. This beer was brewed with a lot of laughs and camaraderie. Our code of conduct, which I worked on with our HR department, can be read here.
Iron Hill also supports my decision to donate 100% of the proceeds from our Brave Noise draft and can sales to WOAR, the Philadelphia Center Against Sexual Violence. WOAR also runs the Safe Bar program, which is a program that trains bar owners and staff to look out for their patrons. Both our Center City and Chestnut Hill locations will be participating in Safe Bar training.
This beer is from me to you. It's a quaffable 4.5% pale ale with Sabro and Mosaic hops, available at all PA, NJ, and DE Iron Hill locations beginning Thursday, December 23. I am excited to host a release party for Brave Noise at the Iron Hill TapHouse in Exton that day, beginning at 5pm and featuring live music from Mike Lorenz and Friendz. While this beer has stemmed from a serious topic, the ability to effect change and make the beer industry a more inclusive, safe and welcoming place for all is cause for celebration.
We all have the power to change the industry for the better. The consumer has a lot of influence when voting with their money and choosing who to support. We hope you will join us in making a brave noise.
Cheers,
Avery Lane Hookey
Your local brewer who happens to be female