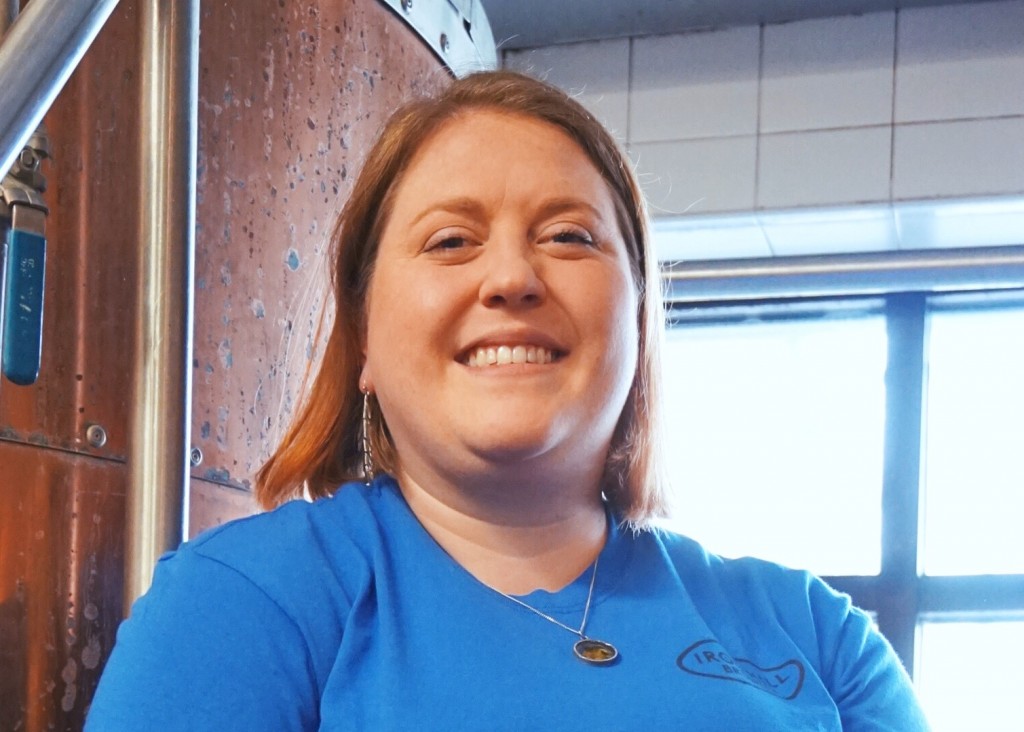 If Newark Head Brewer Moriah Guise has heard it once, she's heard it a thousand times: "How do I get your job?"
"I don't mind hearing that at all," she said, laughing. "That's a common question among homebrewers. They have this awesome hobby and they want to make money with it. Since most of us at Iron Hill started as homebrewers, it's a great question."
Iron Hill Brewery & Restaurant's storied history started with two friends who just happened to be award-winning homebrewers, Kevin Finn and Mark Edelson. It's no surprise, then, that many homebrewers have worked their way into our ranks.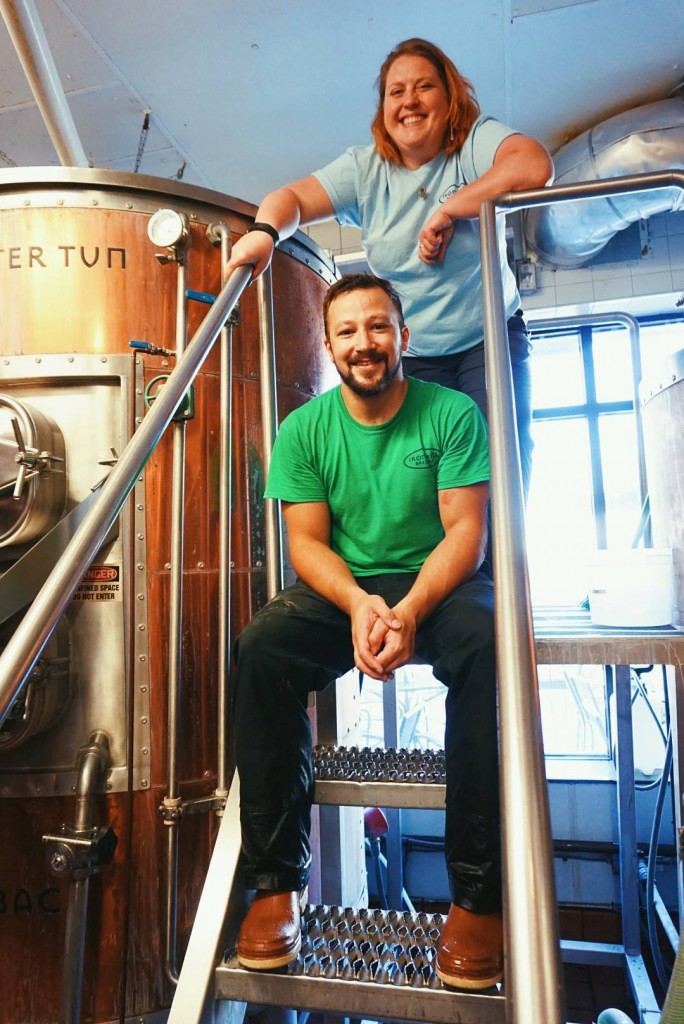 "If you're a homebrewer, your choices are to work for an established brewery or start your own," Moriah added. "Unless you've got great funding, aiming for an established brewery is the way to go. Just be prepared to work your way up; it's hard work, but it's worth it."
At Iron Hill, most of our brewery staff started in another role. We love to promote from within! Many started as servers, dishwashers and other restaurant-side employees.
"We do have a few brewers who came from other breweries, but we've got a solid history of spying talent at Iron Hill," Moriah said. "I started as a server in Wilmington in 2011, and fell in love with the company. I volunteered for events, helped bottle and can, and got to know everyone. I like to say I was persistent, but just on this side of being annoying! When the opportunity opened up I was able to transition to the brewery department."
Moriah has been homebrewing for about a decade, starting when she was living in Nashville. The microbrewery scene wasn't as robust back then, but she sought out brewers and picked their brains.
"I started hanging out in this crazy shop that was part gardening store, part homebrewing supplies," she explained. "That's how I started this hobby. I became a borderline science nerd by making beer I really liked. Plus, it was pretty cool to be able to give a mixed six at Christmas that I made myself."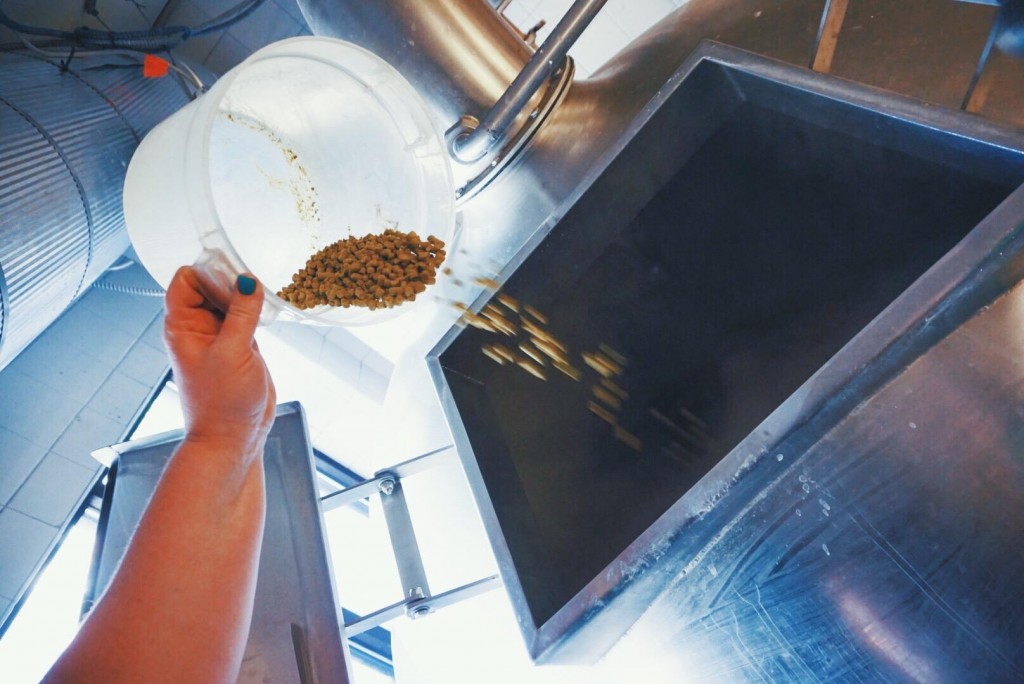 Once she got into our brewery, Moriah quickly became the Wilmington assistant brewer. In April 2015 she went to the Voorhees location as lead brewer, which she calls "head brewer in training." She sharpened her management side, and earned the Newark head brewer job in November 2015.
Any Iron Hill employee eyeing a spot on the brewery has the opportunity to brew for a day. Moriah highly recommends it, as brewing isn't all "sunshine and rainbows; there's some grunt work that comes with it. We brewers always joke: chefs have dishwashers; we have ourselves. Those who come out for a brew day can see if they can deal with the 'glamour' and the grunt."
Moriah is still active with First State Brewers, and still homebrews. She fields a lot of questions there—and at Iron Hill. Guests come in with recipes, samples and even bottles of their finished products to ask for honest feedback.
"It's one of the really nice things about Iron Hill specifically—we're encouraged to stay accessible to our guests," she added. "They'll ask us to try a beer because they feel something's missing, recommend hops to balance a beer or just brainstorm about a style. I love that part of being an Iron Hill brewer."
Are you a homebrewer? Thinking about it? Want the inside skinny? Stop by your local Iron Hill and see who's in, plus check out some on-point advice, courtesy of Moriah:
Join a club.
Homebrewers clubs are "super awesome groups of people seriously interested in the hobby, from newbies to seasoned homebrewers," Moriah said. It's a relaxed environment to talk about recipes, hear guest speakers and get a handle on it all before you invest.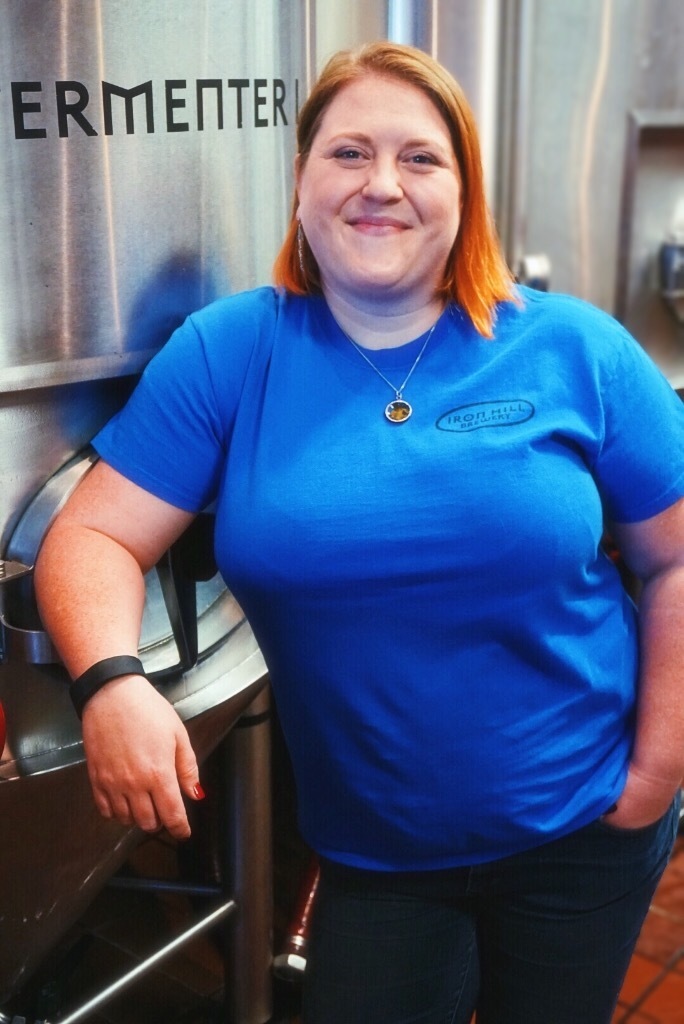 You don't have to go to school to become a brewer.
Moriah notes that there are amazing schools that delve into brewing and fermentation science, but that the school of hard knocks also works. "Iron Hill encourages us to get continuing education, so I'm currently enrolled with the American Brewers Guild for a certification," she said.
It's not hard to be female in a (currently) male-dominated industry.
"Brewers are the most welcoming group of people," Moriah explained. "Everyone is there with the same idea: to brew great beer. All walks of life—different ages, male, female, whatever—we're all in it for the same reason." When she does want to get in touch with her sister brewers, she takes advantage of her Pink Boots Society membership. The organization assists, inspires and encourages women beer professionals through education.
You probably won't save money as a homebrewer—but it's worth it.
Moriah wants you to know: you're going to dump some beer on your homebrewing journey. And, it hurts. "It happens! You won't be perfect coming out of the gate. We've all spent an entire Saturday brewing, then weeks carefully checking on our homebrew, only to find it's bad and needs to be dumped. Stick with it! Write down everything you do, because something totally random could make or break your next batch. It's all worth it when you take something you hand-crafted, give it to someone and say, 'I made this.'"
With 12 locations in Pennsylvania, Delaware and New Jersey, there's an Iron Hill Brewery & Restaurant near you. We specialize in handcrafted beers and fresh, from-scratch New American cuisine. Monthly releases vary by location, so scout out our beers on tap and visit us soon.
Photos: Sophia DiPersio of Iron Hill Brewery & Restaurant