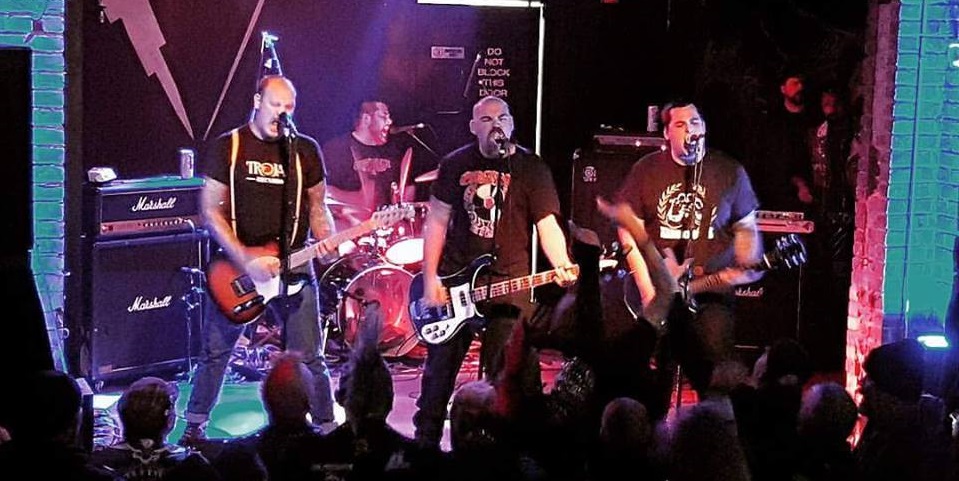 There's a pattern with Chris Endrikat, our North Wales head brewer: Give what Dad and big brother are doing a try, and then make a career of it. That's how he got into music and home-brewing, and ended up touring the world and turning out Iron Hill Brewery & Restaurant beer.
"My dad was a jazz trumpet player, so there were always instruments around the house," Chris noted. "My brother is two years older and got a guitar when he was 10; that's when I got into the drums."
Like most kids interested in music, Chris joined his elementary school band and was rewarded for his efforts with a drum set in fifth grade. Lessons continued through middle school, but by then he and his brother were finding their sound in bands—something they do to this day.
"We've been in five bands together," he added. "We're in two right now. I play the drums in one, and guitar in the other. Luckily, I have a brother who was nice enough to teach me the guitar as a kid."
Brewing also runs in the family. His love for beer started at home as a kid, scrubbing bottles and observing his father, brother and cousin home-brew. He stumbled across Keystone Homebrew Supply, and the rest is delicious history.
"It's amazing how many people got their start there who are now working at breweries, including Iron Hill," Chris explained. "I really got into it when my brother and I were the best men in our friend Andrew Howard's wedding. We got him a home-brew kit—and he went nuts with it. We brewed with him all the time. He's now at Yards Brewing Company."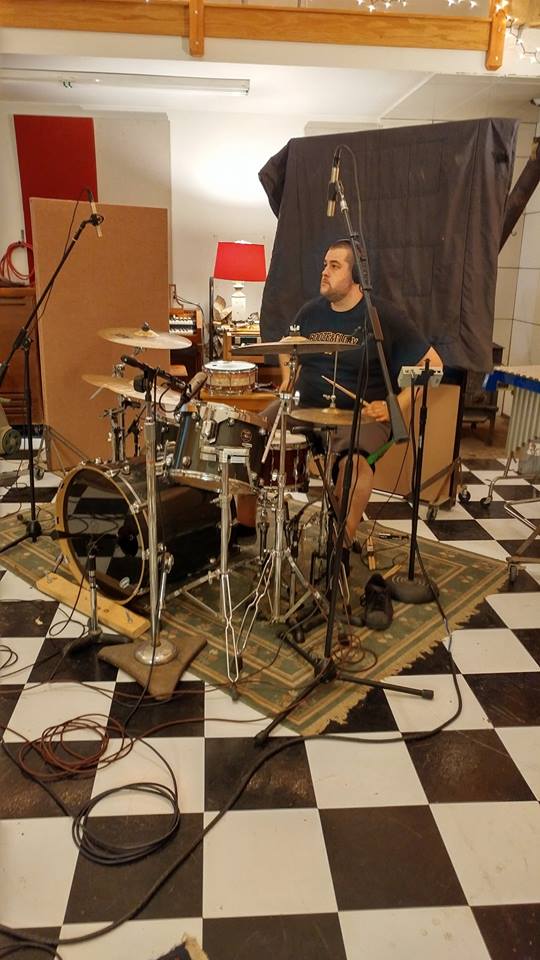 Chris honed his brewing skills much the same way he did his musical chops—one step at a time, with hard work. He started serving at Iron Hill's North Wales location, and the second he turned 21 he began volunteering in the brewery. He did that for several months, then was hired as an assistant. He had the opportunity to be the lead brewer in West Chester and jumped at the chance to further refine his talents and his creativity. A little over one year later, he was promoted to North Wales' head brewer.
"One of the nice things about Iron Hill is we have the opportunity to brew traditional styles, but are free to try new and experimental beers, too," he said.
That tracks with his musical tastes, which, like our beers on tap, change frequently. You might catch punk, reggae, ska, soul or Motown on his playlist—this week. He calls his first concert in 2003—Dropkick Murphys, an American Celtic punk hailing from Massachusetts he saw at a small club in Lancaster—a defining moment.
"The punk scene is global, but a really tight community," Chris explained. "We were fortunate enough to grow up in a great scene in Philly. The hospitality we've been shown all over the world is incredible. We try to reciprocate that hospitality as often as possible, whether it's throwing a barbecue or just letting a touring band crash with us. Very few bands actually break even on tours, so any time bands can help each other out is great."
That's just the start of what Chris loves about music. He's completely into all aspects: writing, recording and touring. His bands have worked with U.S., Dutch, Czech and German record labels, which keeps them busy around our country but also opened up European tours.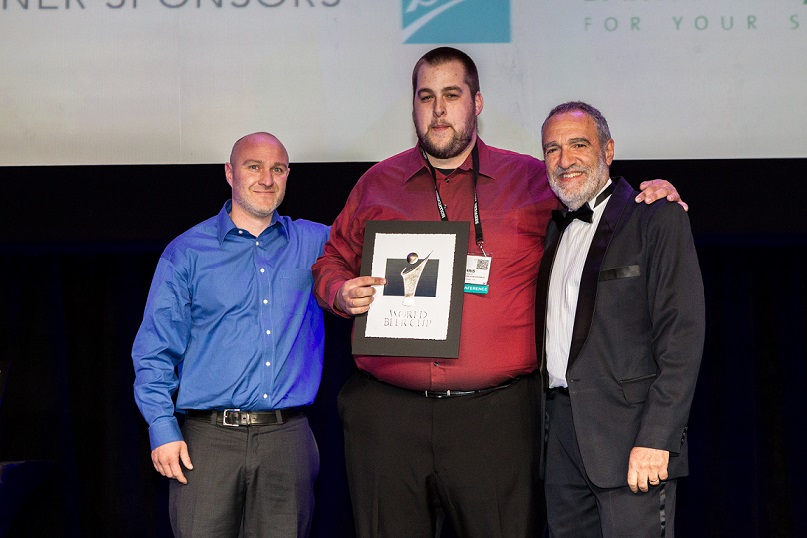 "We're extremely grateful that we get to travel to new places, whether it be the U.S., Canada or now Europe," he said. "It's a great way for me to see what other brewers are doing all over. We were in a craft beer bar in Barcelona, where the tap list looked very similar to a bar in the States—filled with IPAs and saisons. We also got to visit Brauerei Weihenstephan, the oldest brewery in the world, just north of Munich. It was amazing drinking a pilsner in Germany because it's the benchmark for the style. We brew a lot of German styles at Iron Hill, so that was pretty humbling."
How does Chris manage to be a brewer by day and musician by night? He says Iron Hill is incredibly supportive. He takes both roles seriously—whether it's washing kegs or recording a record. He's also well aware he's gotten to learn brewing from some of the most award-winning brewers in the industry.
"I get to learn the brewing standards from the incredibly talented guys who came before me, and that's something I totally appreciate and never forget," he added.
With 12 locations in Pennsylvania, Delaware and New Jersey, there's an Iron Hill Brewery & Restaurant near you. We specialize in handcrafted beers and fresh, from-scratch New American cuisine. Monthly releases vary by location, so scout out our beers on tap and visit us soon.
Photos, top to bottom: Christine Caton, Noisy Little Critter, © Brewers Association