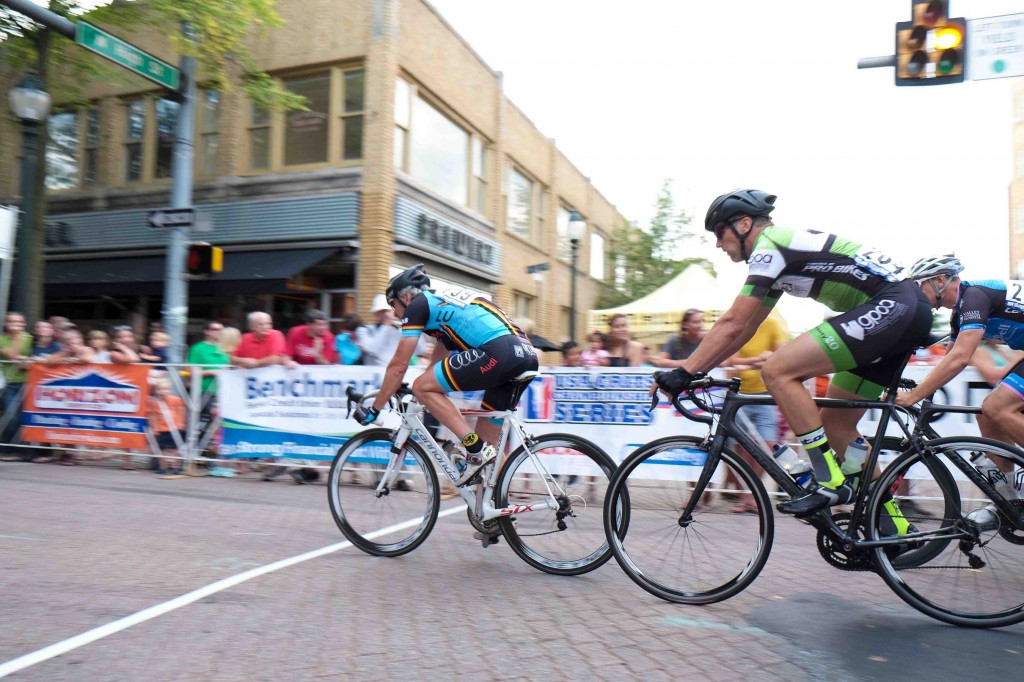 News flash! This year, cycling fans will witness the USA CRITS championship series finals when the Iron Hill Twilight Race Series speeds through downtown West Chester on Saturday, August 20. Plan to be there, and check out our insider tips for getting the most out of your day.
"We couldn't be more excited about hosting the championships for USA CRITS," said Greater West Chester Chamber of Commerce President Mark Yoder. "We usually see 100–110 men and 40–50 women, all high-caliber riders; we expect to see even more great racers this year."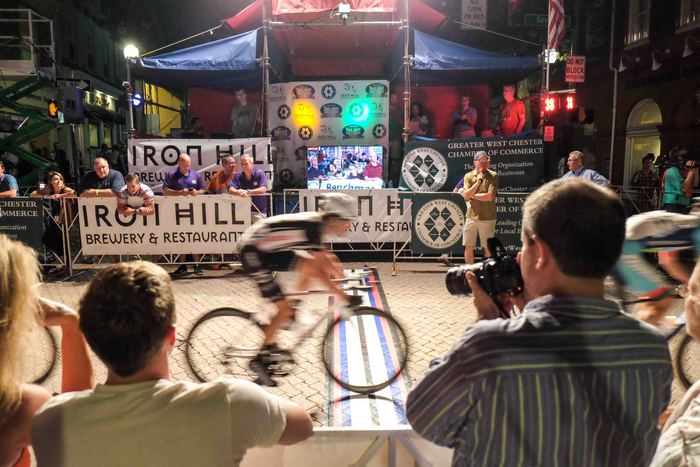 Race day is a family day, with tons of activities for kids of all ages. The streets of downtown West Chester close at noon, and the free Community Zones open at 3 p.m.:
Kid's Zone—The Wells Fargo Bank parking lot on East Gay Street between The Classic Diner and Teca will be packed with family fun! You'll find an inflatable obstacle course, kid-centric vendors, Hawaiian shaved ice and more. Winners of the West Chester Dental Arts Kids' Race will cross the finish line there and grab their medals, too.
Benchmark Community Festival—There's something for everyone on High Street between Gay and Market streets! Stop by this showcase for local businesses that provide support for the race. You'll enjoy info and offerings from health and fitness providers, home improvement vendors, service providers, food & treats and so much more.
Market Street Block Party—Not to be outdone, the businesses on Market Street between Church and Darlington streets are throwing their annual shindig in honor of the race! This is another family-friendly good time featuring face painting, the chance to chalk up the street with your artistic prowess, live music and great food.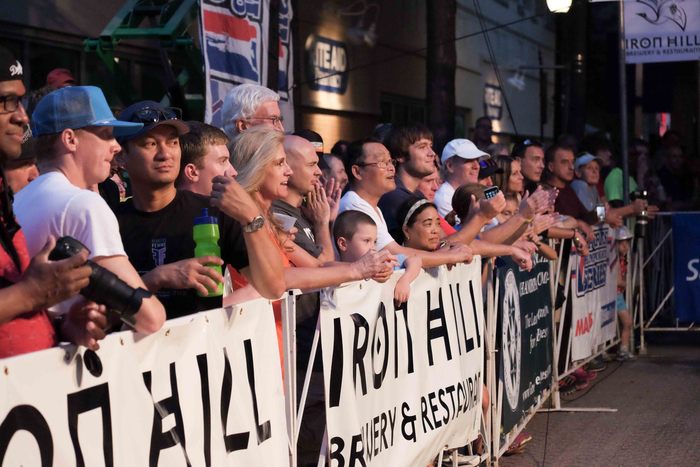 Now that you've had some fun it's time to get set for the races. Iron Hill Brewery & Restaurant President Kevin Finn is a race-day veteran because Iron Hill has been the title sponsor from the start, working closely with the Chamber, which mounts the day-long event. Here are his top race day tips: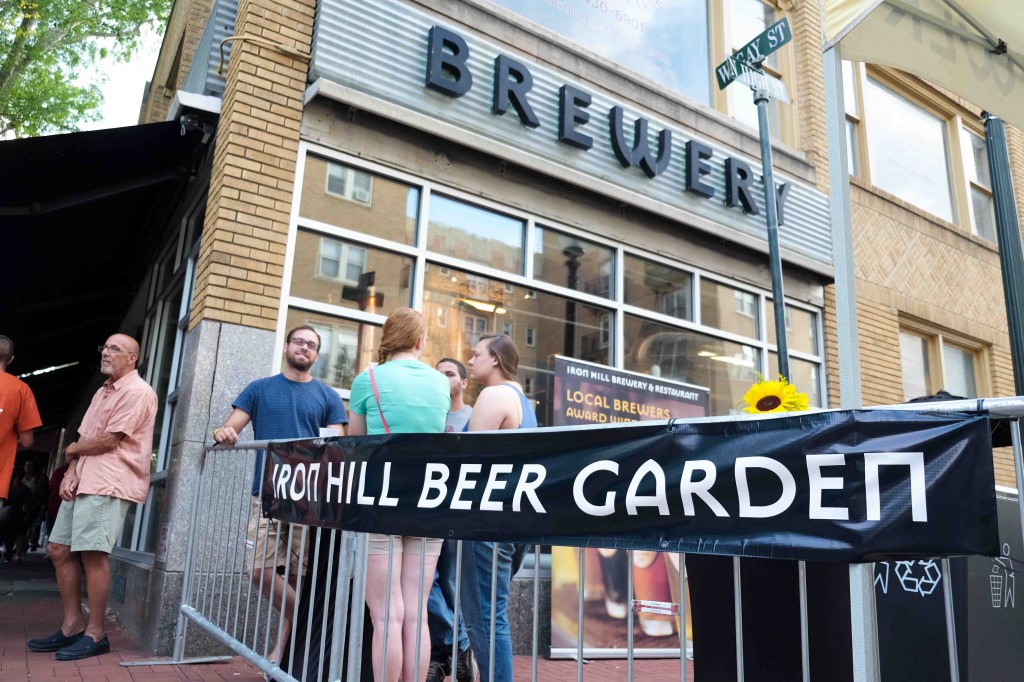 It's a long, exciting day, so we recommend you come prepared to go the distance:
Wear loose, comfortable clothing to beat the heat.
Consider sneakers or walking shoes to help you navigate the crowds as you walk around West Chester.
Drink plenty of water and non-alcoholic beverages to stay hydrated.
Stop in to food vendors and restaurants to grab bites throughout the day.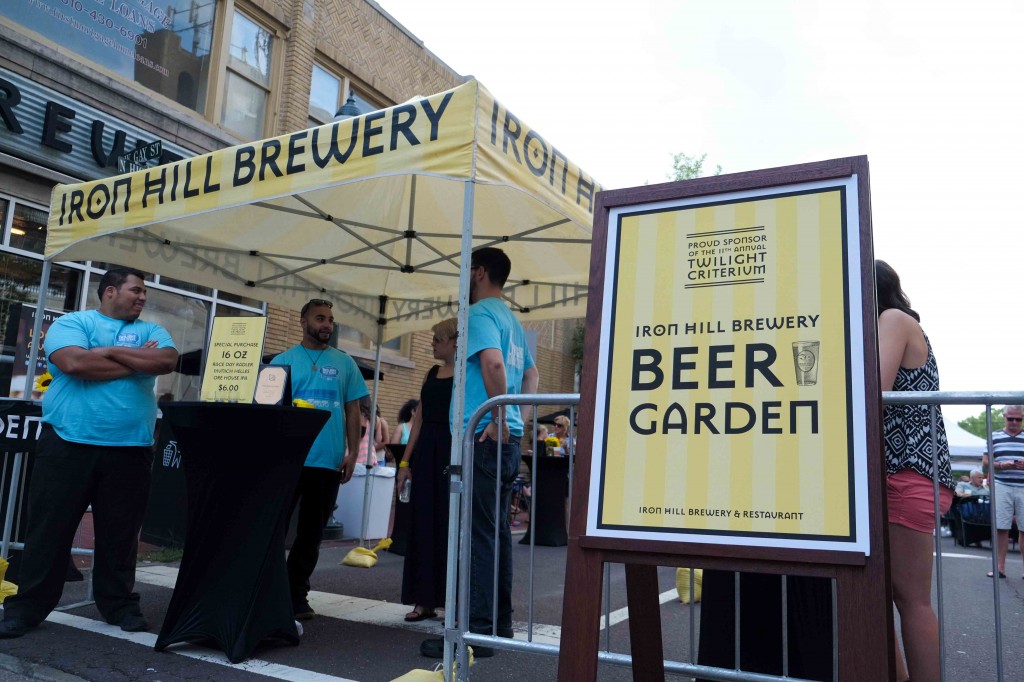 "It's been our pleasure and honor to be the title sponsor of this race," Kevin added. "But we couldn't do it without all the other sponsors and volunteers, and of course, Mark and the Chamber, who present this event."
A few final thoughts from Mark: "We appreciate all our sponsors, but a special nod this year to Brumbaugh Wealth Management, which stepped up to make sure the women's purse matched the men's. For the first time at the Iron Hill Twilight Race Series—one of the few times in pro racing—the winners of both the men's and the women's finals will receive $10,000."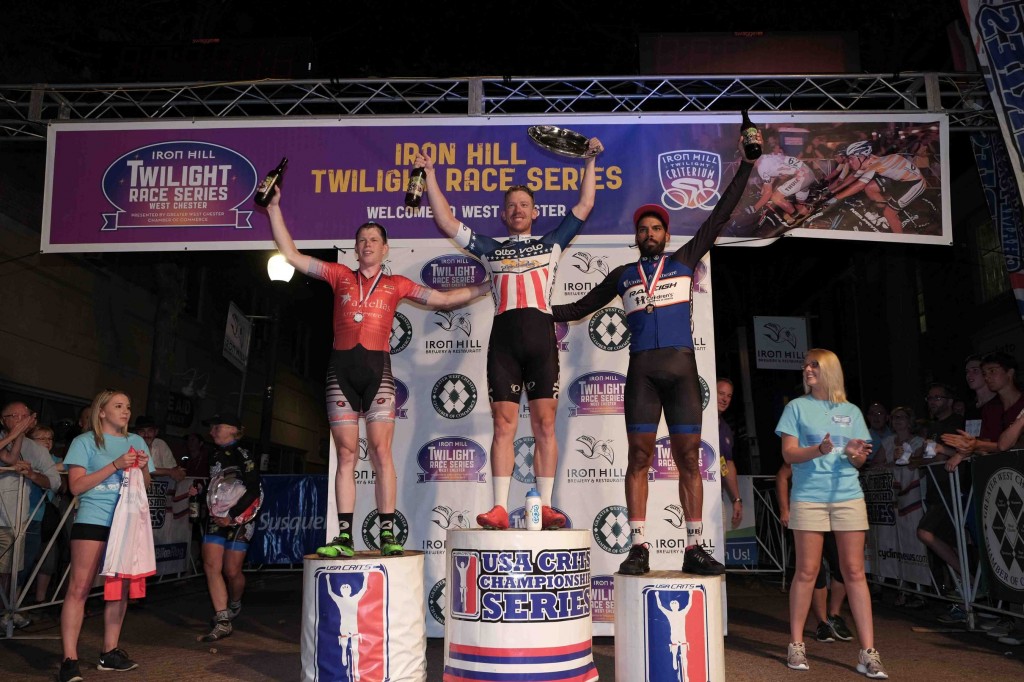 "We're also still looking for more trike teams; that race benefits Fame Fire Company No. 3," he noted. "Last, but certainly not least, we are in need of many more volunteers."
Don't miss what's shaping up to be a history-making event in downtown West Chester on August 20!
With 12 locations in Pennsylvania, Delaware and New Jersey, there's an Iron Hill Brewery & Restaurant near you. We specialize in handcrafted beers and fresh, from-scratch New American cuisine. Monthly releases vary by location, so scout out our beers on tap and visit us soon.
Photos: Brian Penn Photography