We know it's no surprise that we're known for our beer—and we're darn proud of the awards we've consistently won at the Great American Beer Festival (every year since 1997!) and the World Beer Cup. But we're just as proud of our from-scratch culinary program that's front-and-center in our mission to provide the highest quality fresh food, fresh beer and great service.
We know those lofty goals start with our people, the Iron Hill Brewery & Restaurant family. Allow us to brag a moment on the award-winning food they create, cook and serve. We're proud to have won Best Brewpub numerous times at the World Beer Cup and from Main Line Today magazine, plus at the Great American Beer Festival and from Philadelphia Magazine, Zagat, Brewpub Magazine and other publications and guides too numerous to mention. (Goodness, we're blushing!)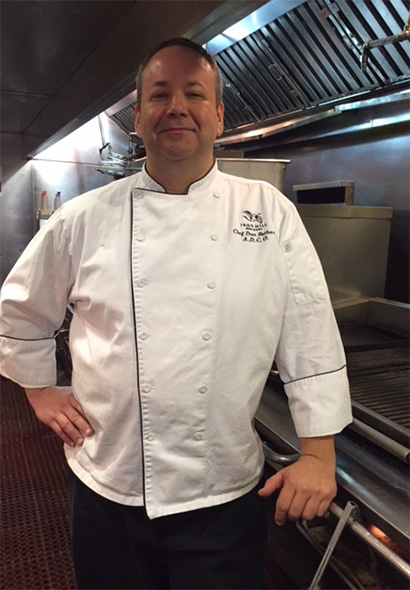 At the heart of those medals and trophies is our culinary team. They're the brains—and the brawn—behind our fresh menus of seasonally inspired American cuisine peppered with global influences. But what is it really like to be a chef?
We thought the best way to find out was to delve into a chef's mind, so we picked assistant director of culinary operations Dan Bethard's brain. Who better than an Iron Hill lifer?
"I'm proud to be the first employee hired by Kevin, Kevin and Mark. It'll be 20 years this fall," Dan began. "There are so many great things about working at Iron Hill, but the constant has been the great people. We have a lot of amazing people, all working for the same goal."
We're just as excited to have Dan on our team as he is to be a part of Iron Hill. Dan was our head chef, then an executive chef before becoming the assistant director of culinary operations. He's seamlessly slipped into various roles over the years to open new restaurants, run kitchens, develop menus and recipes, work with our vendors—and so much more.
"I've worn many different hats," Dan laughs. "But I'd say my biggest accomplishment was winning the Iron Hill Award of Excellence. It's great to be recognized by your peers."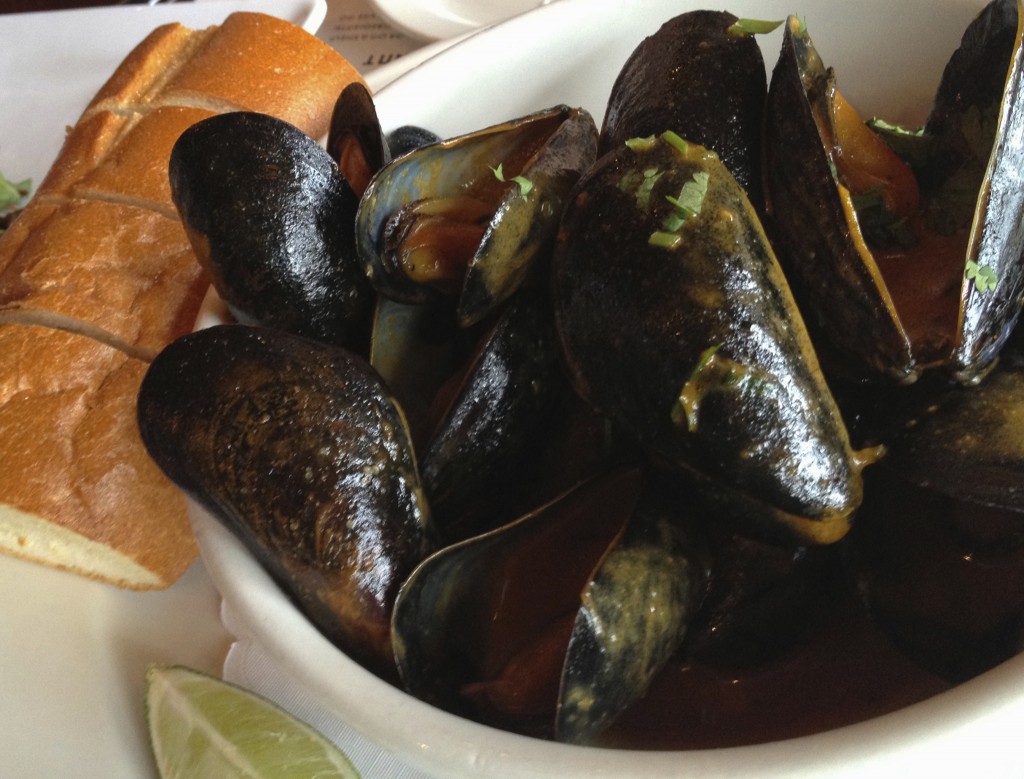 Enjoying a taste of what makes Dan tick? Read on and learn more about what goes on inside the mind of a chef.
Besides a love for all things food-related, why did you become a chef?
There's a love for food, yes, but I've also always been one to lead. At some point in my career, it was just a natural transition to step into the role of running a kitchen. It takes vision, ability, passion and drive to produce outstanding food and delight customers.
Where did you get your training?
I'm proud of the fact that I didn't have student loans! I've benefited by my God-given abilities and by working under and for some really talented people. I've had some great mentors in my life and will be forever grateful. Working hard when I was younger and working smarter as I matured has been the key to my career.
What's your favorite part about being a chef?
Being part of a team. Putting together and leading a team that kicks butt, shift after shift, is really gratifying. There is nothing like a kitchen that is working in unison and serving great food. It's a beautiful thing.
What's the most challenging part about being a chef?
I think the most challenging part is keeping your staff engaged. When I run a kitchen, I find time to teach cooks something new or encourage them to be part of menu planning. It makes them feel important and makes our kitchen better. If young cooks aren't learning from the chef, they'll probably move on.
Is there's a dish on the original menu that we're still enjoying 20 years later?
The Louisiana Chicken Gumbo has stood the test of time. That's the dish I'm most proud of because we consistently get great comments from guests. I've had numerous people tell me it's better than anything they've had in New Orleans. That's a proud moment!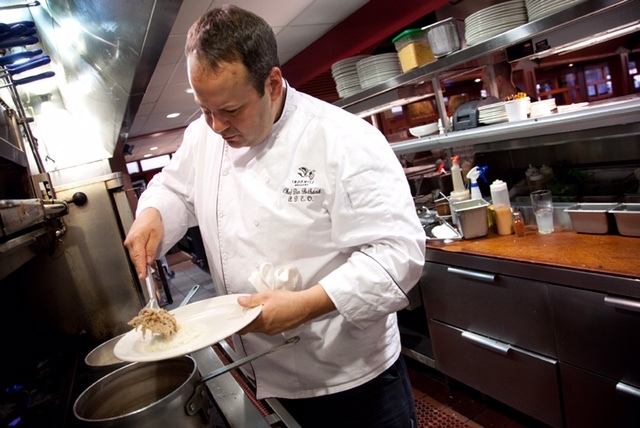 Is there any dish you'd bring back?
There are a lot of dishes I'd consider bringing back but probably not in the same form. I look back on occasion and rethink a dish based on newer techniques and my growth as a chef. One that comes to mind is our Tuna Tataki—I'd make that more contemporary, adding in ingredients like sweet pineapple and spicy sambal.
Why is from-scratch New American cuisine important at Iron Hill?
I can't think of anything we couldn't make from scratch that would be better off purchased. Doing food from scratch is really the only way to go. And we're very proud of that! Our beer-influenced menu is packed with dishes that speak to our love for food and show off how our food and beer go together.
How did the global influences appear on the menu?
Drawing from different cuisines has always been a part of our food program. It gives our guests a wide range options and flavors—something for everyone. We love creating a diverse and eclectic menu of cuisines that pair well with our beers.
What's your favorite Iron Hill food and beer pairing?
That's a tough question. It's probably whatever I'm eating and drinking together. Honestly, there have been so many great beer and food pairings over the years—it's hard to choose! We have a great pairing on the horizon with our Mahalo Apollo! and the Huli Huli Wings: total harmony!
I'd also recommend these pairings from our upcoming spring/summer menu: Voodoo Shrimp with Ore House IPA, Jamaican Jerk Pork Porterhouse with Ore House IPA or White Iron Wit and Nachos al Pastor with Vienna Red Lager.
Why do you keep the comfort classics on the menu like meatloaf and pot pie?
Comfort food is home. Eating those dishes takes me back to my childhood and the memories of eating mom's cooking. Our guests love those dishes and we make sure they don't disappoint.
What motivates you each day?
My family and the Iron Hill family count on me to do my best—that need drives me every day. Doing the best job possible has always and will remain always at the core of my existence. When someone stops me to tell me how much they love Iron Hill … that's what it's all about.
What's one thing the average person wouldn't know about being a chef?
Being a chef isn't what most people think it is—there's a ton of organization involved, and planning and implementation can be difficult. I think people who haven't worked in the industry just think it's cooking food. There are so many moving parts, and orchestrating the controlled chaos is a daily challenge.
What do you enjoy doing in your spare time?
My one- and three-year-old boys are my hobbies (LOL!). I actually also enjoy the solitude of yardwork and tending to my own fresh ingredients in my gardens.
What's one thing no one knows about you?
This always gets the biggest laugh: I was voted "most school spirit" in the seventh grade!
Would you like to give a shout-out to your family?
A chef's hours can be a strain on family life. I'm so lucky to be supported and inspired by my beautiful wife, Kelly, and our two boys Daniel and Henry.
With 11 locations in Pennsylvania, Delaware and New Jersey, there's an Iron Hill Brewery & Restaurant near you. We specialize in handcrafted beers and fresh, from-scratch New American cuisine. Monthly releases vary by location, so scout out our beers on tap and visit us soon.