There's no question that chicken wings may have become the country's favorite football-watching food. In fact, according to the National Chicken Council's annual Chicken Wing Report (not surprised that's a thing) Americans were expected to eat 1.38 billion chicken wings last year during the biggest game of the year. To kickoff this football season, Iron Hill is adding something new to their gameday line-up: Philly Special Wings. Made using Philly Special IPA and Philadelphia area-famous hot cherry pepper spread, this sauce is full of flavor with just the right amount of heat.
Hoagie enthusiasts can usually expect to find a hot pepper spread on a Philadelphia Italian Hoagie, but have you ever had it as a wing sauce? Philadelphia natives can agree that whether you prefer a juicy sweet pepper spread or a red hot pepper spread on a Philly-style Italian Hoagie they both add a ton of flavor and set off the other traditional ingredients perfectly. This is what makes a hoagie stand out from your average sandwich.
Hoagies aren't traditional sandwiches and we didn't want traditional wings. That's why we used the best ingredients and decided to turn it into a wing sauce just in time for football season. There's no doubt the intense flavors in this sauce are something special.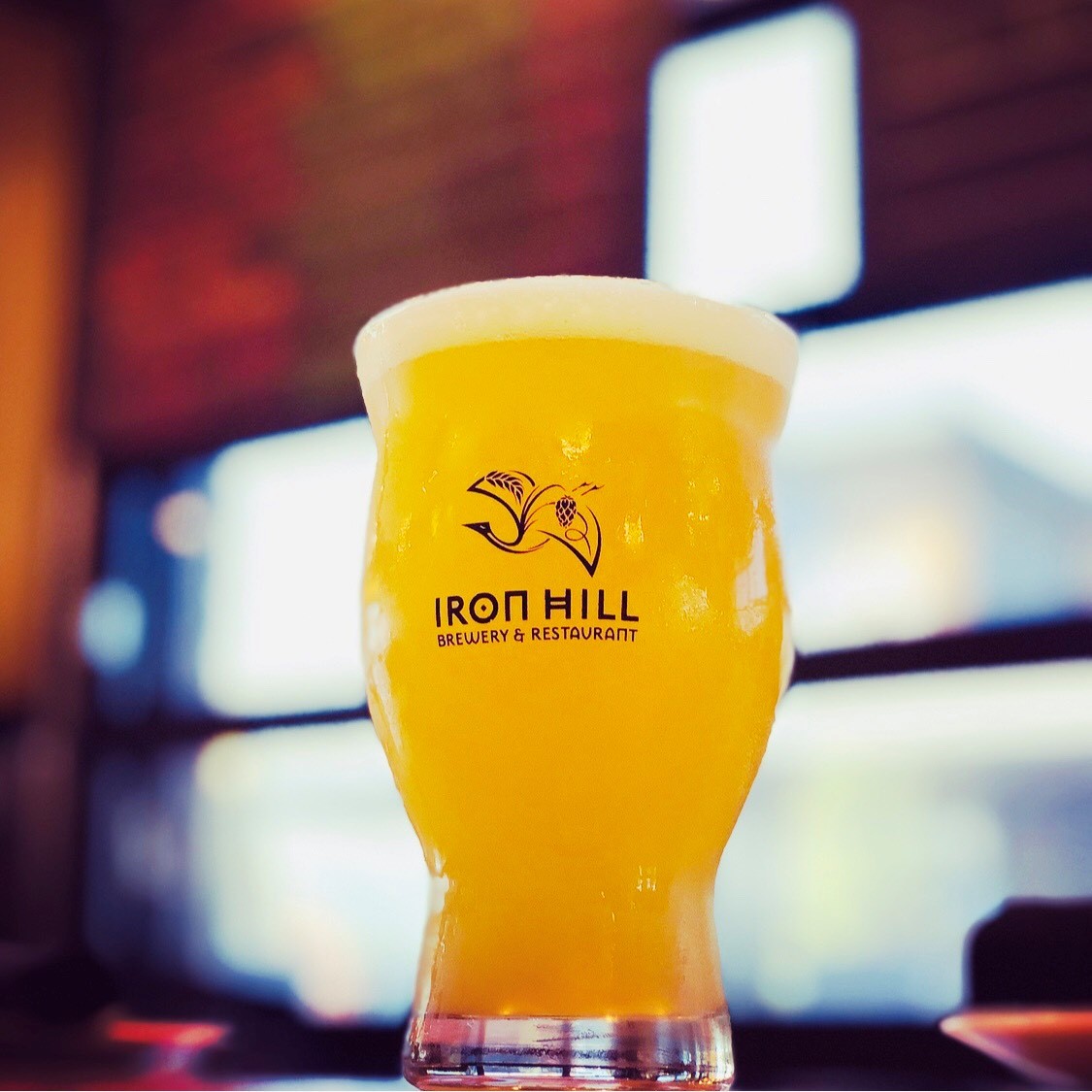 Philly Special IPA quickly became one of our most popular beers, so we're excited to use it in more ways than one. It's available on draft and in cans, so what next? A wing sauce, of course. Beer and wings just make sense together. This beer may be considered a New England IPA, but around here we like to call it a Philadelphia IPA, making it a perfect addition to these Philadelphia-inspired wings. Named for the special play that football fans across the Philadelphia region will never forget, Philly Special is not only a fan favorite but a brewer favorite as well.
Center City Head Brewer, Ben Schamberg, enjoys Philly Special for two reasons: the flavor profile and the ties to the city he loves. He said, "I love Philly Special because it packs in about as much hop flavor as you could possibly get in an IPA. But most importantly, I love it for the hometown pride factor, which makes it best extension for Philly Special Wings."
"As a brewer, when I think about cooking with beer, it normally means I have a beer in hand while cooking, but beer is one of my favorite ingredients to use in recipes as well!" says Iron Hill Newark Head Brewer, Alex VanderLek. "Philly Special is great for this because, the low bitterness, the big tropical fruit notes, and the pine character of the beer can enhance the flavor in so many dishes and it really stands up well to a little heat".
The sauce on these wings certainly kick up the heat, so there is no surprise that Philly Special wings and Philly Special IPA are best enjoyed together. When you pair Philly Special IPA with Philly Special Wings the light, hoppy flavors from the beer will initially kick the up the spice in the wings, while the malt body of the beer helps tame the spice back down. This combination will ultimately leave you wanting more, so wing lovers should have no problem finishing their plate. And next to that, Philly Special IPA can also really complement that delicious dip of blue cheese dressing.
This article was contributed by Robyn Corso. Robyn is the Events and Communications Coordinator at Iron Hill Headquarters.