Community. It's at the core of what we do by creating a warm and welcoming environment for friends, families and colleagues. It also extends beyond our walls and into the neighborhoods and towns we serve. As we embark on a new year, we reflect on what we were able to accomplish in 2019, by way of giving back.
Through our year-round Triple Chocolate Hill charity initiative that supports both CureSearch for Children's Cancer and local charities, in tandem with partnering with the Veterans Multi-Service Center and the Upstate Veterans Alliance during Veterans Day, and through our Give 20 fundraising program, we, alongside our loyal guests, raised more than $185,000 in charitable contributions.
The Triple Chocolate Hill charity initiative has been implemented as a community program to donate a $1.50 of the proceeds from the dessert to both national and local charities. Each time someone ordered the Triple Chocolate Hill dessert, we donated $.75 to CureSearch for Children's Cancer and the additional $.75 was given to the locally-based partner chosen by each individual Iron Hill location.
CureSearch for Children's Cancer, a national non-profit foundation, drives innovation, eliminates research barriers, solves the field's most challenging problems and annually funds clinical trials and scientific research questions that challenge to push the field closer to a cure for childhood cancer. This year, we raised over $30,000 for CureSearch and another $30,000 donations for local charities within the communities where we are located. Wow!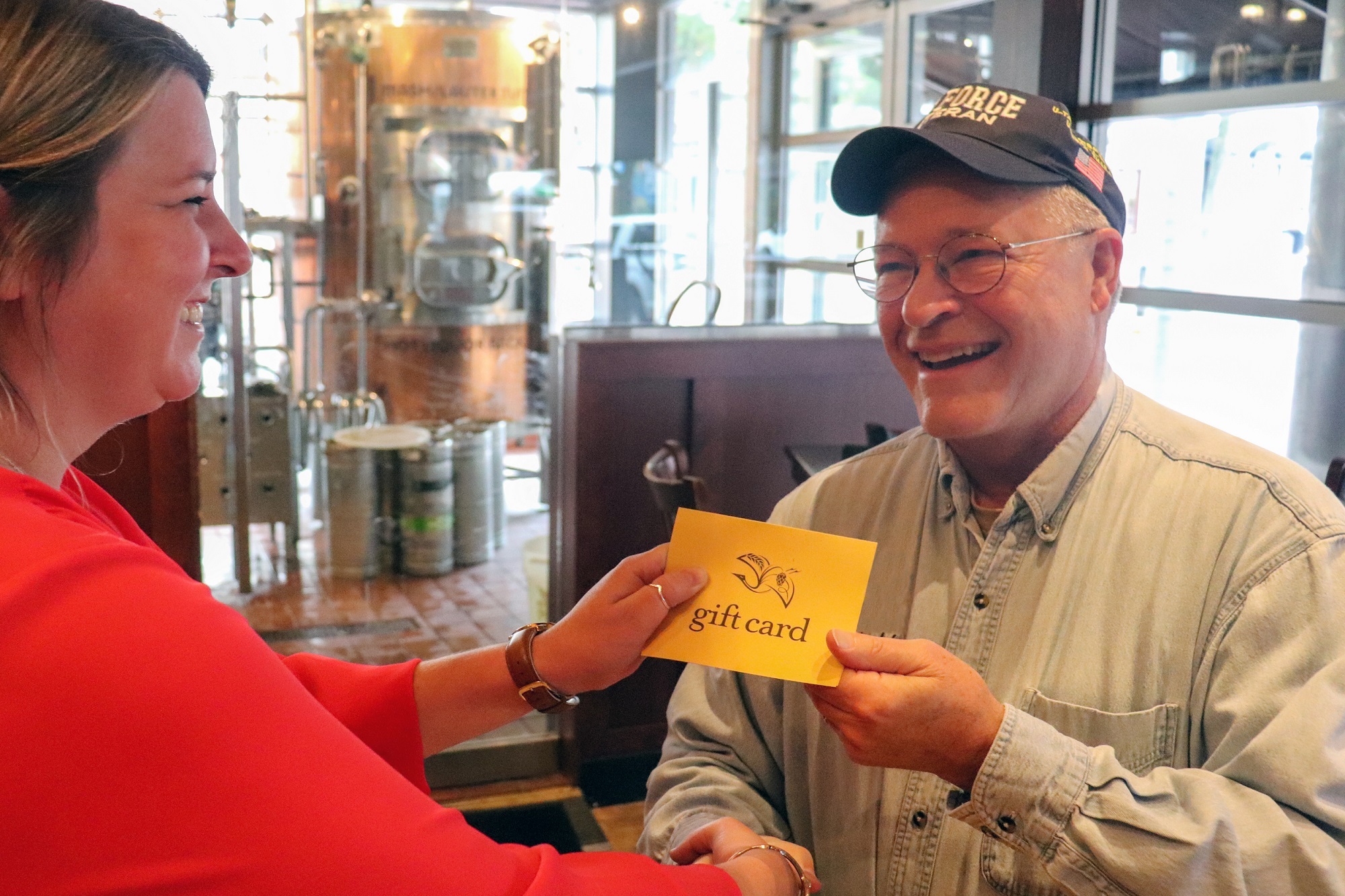 In 2019, we also partnered with the Veteran's Multi-Service Center in Philadelphia and the Upstate Veterans Alliance in Greenville, SC, as an initiative to give back to veterans. Guests were given the opportunity to purchase an Iron Hill gift card for a veteran or military personnel to be distributed in the tri-state and South Carolina region, and Iron Hill matched donations totaling over $2,500 for a gift card donation amount over $5,000!
Just as important as these companywide initiatives, we are proud to offer a Give 20 fundraising program in our local communities for any non-profit organization that wishes to host an event with us. We will gladly donate 20% of eligible food sales on the night of the fundraiser back to the organization! In 2019, we gave back over $120,000 in Give 20 donations to local non-profit organizations throughout the communities we serve.
It's extremely rewarding to be able to give back to our community, and we look forward to more charitable initiatives in the new year.
To learn more about our Give 20 fundraising program, click here.
This article was contributed by Kim Boerema. Kim is the CEO of Iron Hill Brewery & Restaurant.