Have you noticed? Our restaurants are getting a fresh look! Just like our beer has evolved over time, so have our customers' preferences—right down to seating. We heard you, and we're excited to raise a glass to our new digs.
"Our West Chester location is almost 20 years old—it was time," said Iron Hill Brewery & Restaurant President Kevin Finn. "What really drove the renovation was how our concepts have changed over the years. When we opened, there were still smoking and nonsmoking sections, so the wall that ran down the middle of West Chester was a separator. That issue went away years ago, so the wall really wasn't needed."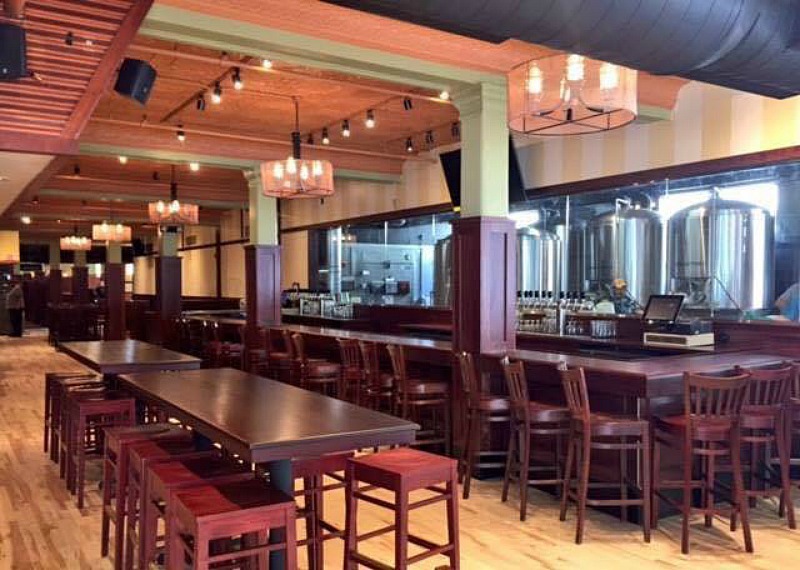 The recent overhaul wasn't just about form and function, however. Kevin points out that in the first decade, people came in looking to sit at a table, so the dining room would fill first and the more casual area by the bar was overflow. That's completely changed: Today's customers want to belly up to the bar or be on the "bar side."
Walk into the West Chester location now and you'll see exactly what Kevin means. It's a bright, open space with a clear view from the windows on Gay Street to the back of the restaurant. The host area that also served as a demarcation of sorts plus the bar service area were removed, as was the back bar. Now, the entire restaurant is a mix of booths, tables and—of course!—a spacious bar.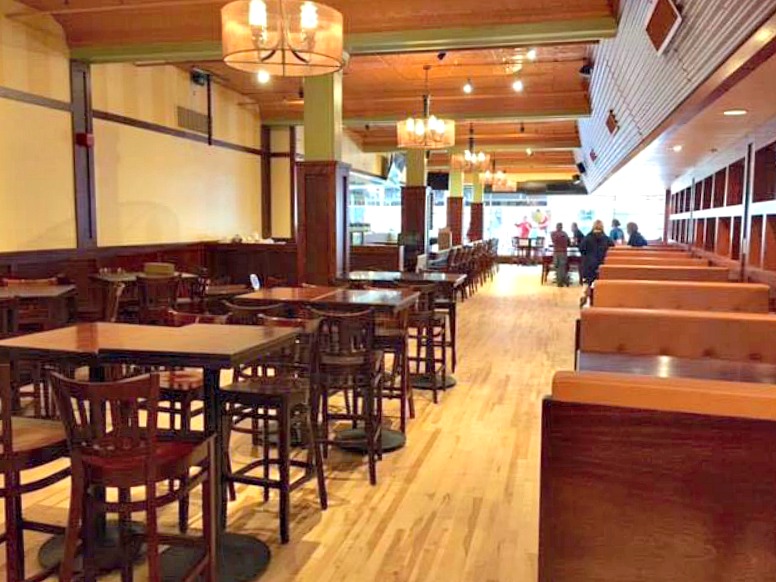 "We moved the bar from the middle of the room to along the brewery wall and added bigger windows so you can see into the brewery," Kevin explained. "We're showcasing our brewers—after all, we are a brewery! People love to watch what's going on."
You'll also get subtle and artsy reminders of our brewery heritage through beer-themed images around the restaurant. And West Chester isn't our only location to get a face-lift. Media's vibe was updated to embrace the open concept, but with a twist. There, you can strike up conversation as you enjoy beers and craft cuisine at our community tables. Media also features a U-shaped booth in a more private area in the back that can accommodate up to eight guests.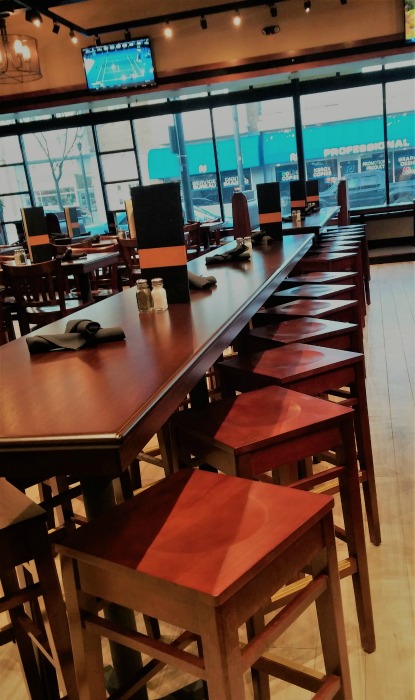 Our Huntingdon Valley location opened in 2016 with a more open feel, exposed brewery and the diner-friendly community tables. It's also our first location to have a beer garden.
"We'll definitely extend the concept to Center City, scheduled to open in 2018," Kevin added. "It's a smaller space than West Chester, but we're excited about the design and keeping the airy feel."
Will other Iron Hill locations follow suit, you ask? It's likely, but you'll just have to keep eye on our blog for those updates. In the meantime, stop by and see us for a just-tapped beer and our fresh, scratch-made American cuisine.
With 12 locations in Pennsylvania, Delaware and New Jersey—and Center City scheduled to open in 2018—there's an Iron Hill Brewery & Restaurant near you. We specialize in handcrafted beers and fresh, from-scratch New American cuisine. Monthly releases vary by location, so scout out our beers on tap and visit us soon.
Top and bottom photos: Lauren Turton; two middle photos: Kevin Finn