Over the past few years, Hard Seltzer has become increasingly more popular with hundreds of different variations ranging from basic single flavors like Orange and Grapefruit, to wild combinations of flavors like Blood Orange Mint and Watermelon Chili. Many craft breweries have also stepped into the game, and now when you walk into your local supermarket or beer shop, the seltzer selections are nearly endless.
As the trend has grown, so has the demand from the consumer. Currently, hard seltzer makes up about 15% of the total market share of beer sold in the United States! Hard seltzers accounted for $4.1 billion in sales in the US in 2020 and that number is expected to continue to rise throughout 2021. Hard seltzer sales are anticipated to reach $31 billion by 2025. 93% of alcohol retailers expect to increase the shelf space dedicated to hard seltzers in the coming year, signaling that this trend is here to stay.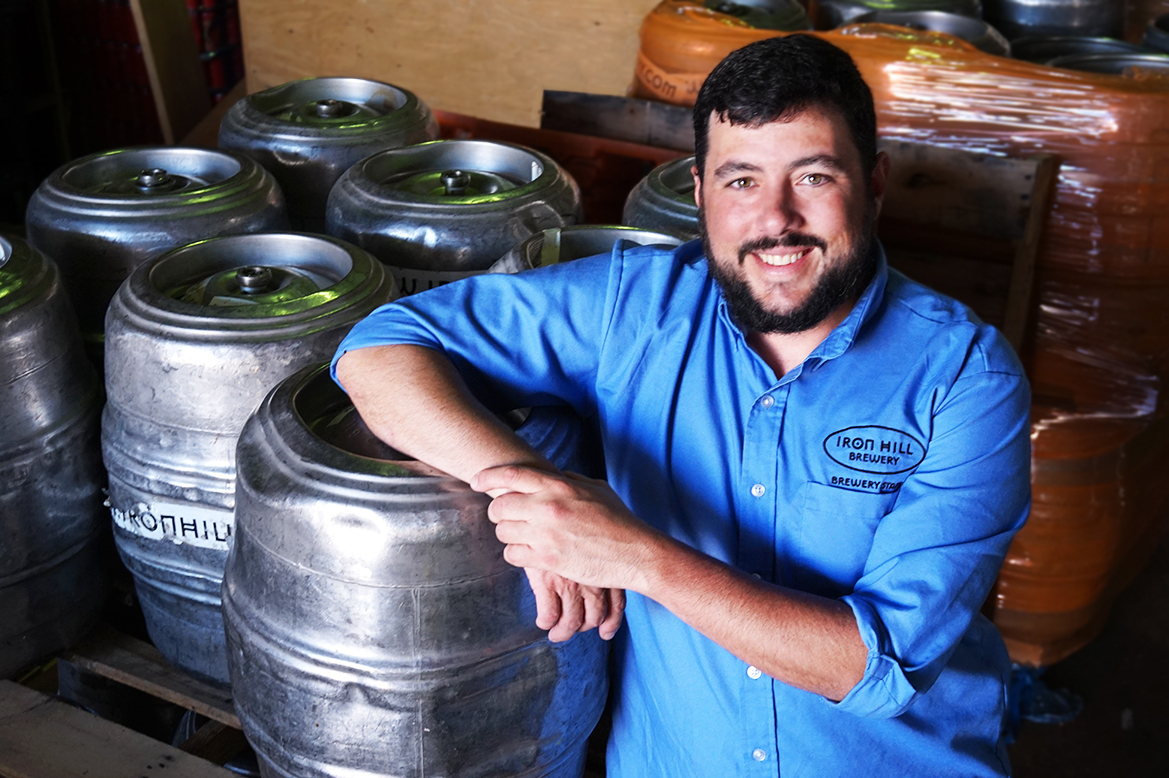 We were able to talk to our Senior Head Brewer, Matt Gundrum about this seltzer craze and how Iron Hill brews their seltzer. Here's what he had to say:
The process of brewing seltzer is much simpler than brewing beer. When we brew beer, we convert starch in malted grain into fermentable sugars, and extract the wort to boil and add hops. With seltzer, we make a simple sugar solution, boil it and send it to the fermenter. There is much less room for error in seltzer, as we want the liquid to be clean and crisp, brilliantly clear, and lacking any color. Any missteps along the way will cause variations in the desired end product. At first, I was skeptical about brewing seltzer, but then realized it actually is quite a challenge and takes a lot of technical skill to produce a product that is clean, crisp and devoid of any off-flavors. Also, at the time, there was very little information out there on HOW to actually brew seltzer. We experimented with a few different methods until we began to dial in what we feel is the best process to produce seltzer.
Naturally, as brewers, we want to brew what our fans want to drink. After over a year of meticulous research, taste-testing, adjustments, more taste-testing, sample batches and of course, you guessed it, even more taste-testing, we are proud of what we have produced in our line of Rivet Hard Seltzers. Crafted with good vibes with new-to-the-scene flavors like Limoncello and Orange Creamsicle, along with Black Cherry and Mango, we have put together our very first hard seltzer variety pack. Our research and development team (our brewers) are hard at work, producing even more new flavors that will be available soon!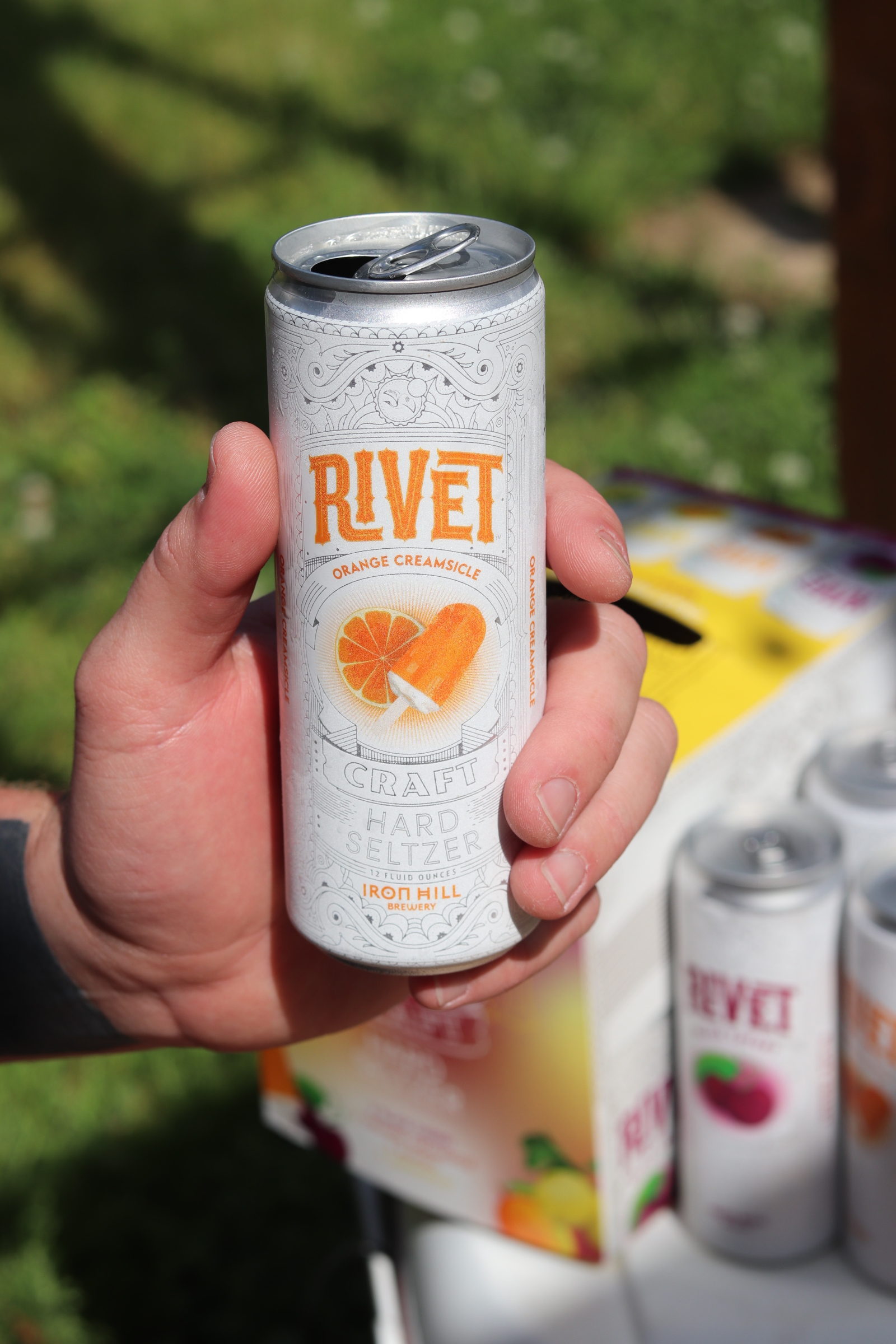 Seltzer really pairs with anything. Black Cherry Rivet and BBQ go great together on a hot summer day. Orange Creamsicle and a summer salad topped with fruit is a homerun. Mango Rivet with a crab boil is the perfect complement. You can even use seltzer as a mixer – for example the Aperol Spritz, or a red or white wine. My personal favorite is Vodka, Limoncello seltzer and a splash of lemonade.
There really is something to be said for cracking open a refreshing ice-cold seltzer while sitting on the beach, poolside or tailgating before your next event. The first time I had a seltzer, I was down the shore and just wanted something light and refreshing for the beach. I bought a variety pack, loaded up the cooler and headed to the sand. After the first sip, I was totally shocked at how easy drinking and refreshing they were, and this became my summer go-to. When you understand how much time, research and creativity goes into such a seemingly simple beverage, it makes it all that much more satisfying.