In September of 2018, Iron Hill Brewery & Restaurant opened the doors on their 15th location in Philadelphia, PA. Planting roots in a traditional downtown location in the Center City – East Market development has been an exciting part of the brand's expansion and exposure to new guests, located directly across from the Philadelphia Convention Center and near the popular Reading Terminal Market. Always keeping a focus on the worlds of food and beer coming together, Iron Hill tapped experienced brewer Ben Schamberg to take the lead on all things beer from day one in the new location.
As a child, Ben split time between Brussels and the Philadelphia area. He attended the University of the Arts for illustration but found that the craft of brewing amazing beer was the creative extension he had been seeking. Ben joined the IHB family after a stint with the Philadelphia Brewing Company, where he worked his way up to Head Brewer. He started at Iron Hill in our West Chester location during September 2017, before shifting his efforts to our location on Market Street. We took some time to catch up with Ben and talk about his love for the craft…
What was your introduction to craft beer?
I spent a lot of time in Belgium as a child and young adult and was exposed to a lot of the amazing beers there.
How did you get started as a brewer?

I started out homebrewing and shortly after got a gig at Nodding Head brewpub interning a couple days a week.
What style allows you to be the most creative, and why?

The overall IPA category allows me to be the most creative because there are so many sub-styles and variations to play with within the overall style.
What was the first beer you ever brewed, and what did you learn from it?

The first beer I ever brewed was an English Brown Ale that I brewed at home. It turned out pretty terrible. I learned that there's a lot more that goes into crafting a great beer than simply following steps and combining the ingredients.
Where do you see the craft beer industry heading in the next few years?

I see it continuing to grow as more and more people appreciate quality beer, just maybe not at the explosive rate we've been seeing these past few years.
Describe what it's like to be a brewer in Pennsylvania.

It's wonderful in that it's such a vibrant community of breweries and brewers that continues to grow and evolve in unexpected ways.
What is the inspiration behind your beer names?

My main inspiration for my beer names are the beer or recipe itself; I try to always come up with a name that is clever and catchy but that also concisely describes what that beer is.
What is your favorite beer to drink right now?

Saison Dupont. Always has been and probably always will be (that's the Belgian in me).
What is the most important lesson you learned in the beer industry so far?

Always think at least five steps ahead!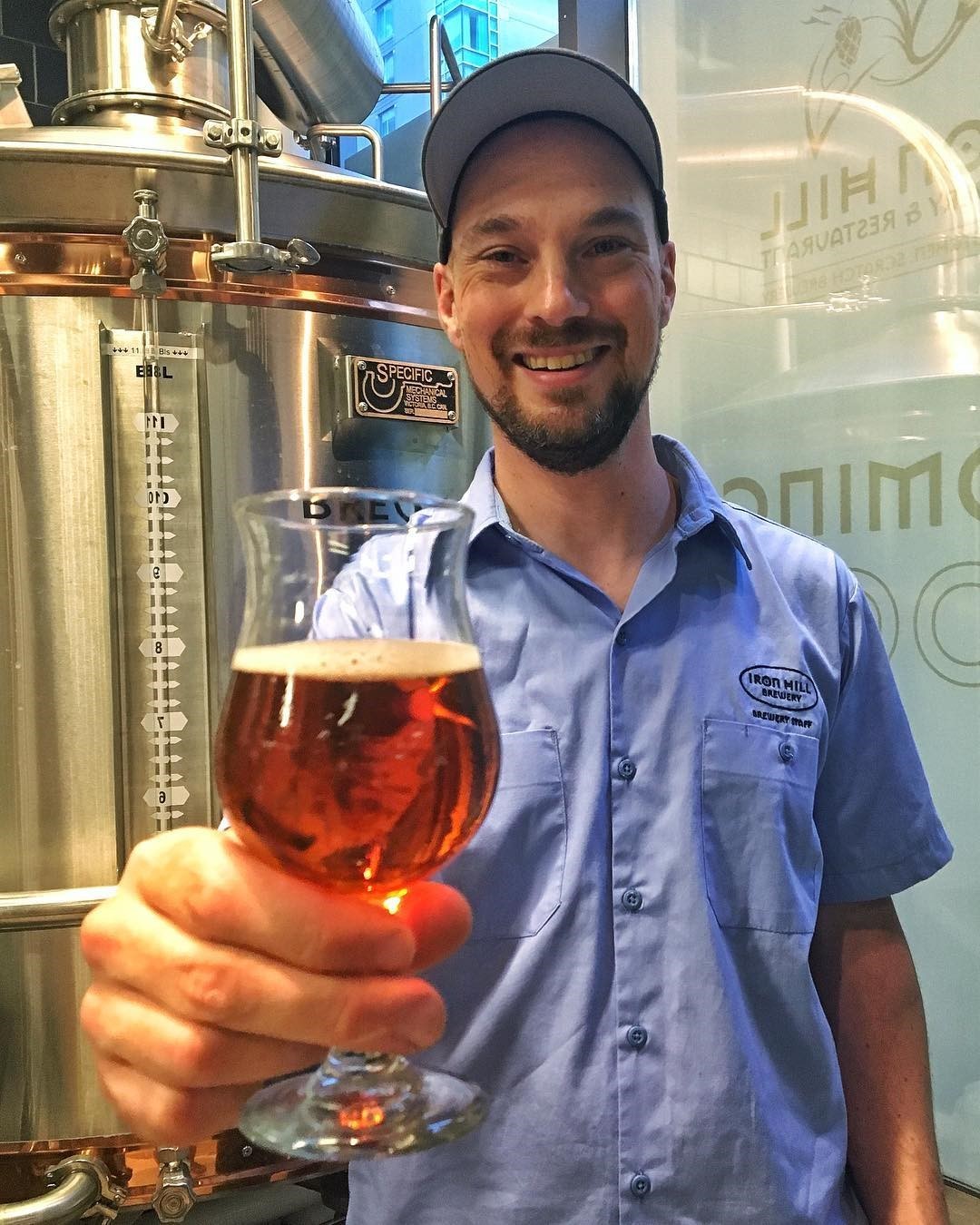 NOTE: Portions of this article were provided by Breweries in PA with permission. You can find more from them at www.breweriesinpa.com. Photo credit: @phillystory