When it comes to having a passion for creating great food and leading high achieving culinary teams, Jim McCann has a reputation that is second to none. As the new Director of Culinary Excellence for Iron Hill Brewery & Restaurant, Jim will have the opportunity to work alongside company founder Kevin Davies in framing the design for the future of Iron Hill's menu innovation and setting the stage for the role fresh ideas and diverse ingredients will play in the company's future.
With over forty years of experience working behind the scenes for some amazing restaurants, culinary concepts and brands; Jim is a proven leader that believes strongly in engaging guests and bringing people what they want. He started as many chefs do, as a sixteen-year-old dishwasher looking for a break. When a fry cook didn't show up for an afternoon shift, Jim was thrust into action. His only training was the shift leader explaining; "when it's brown, it's done… if it's black, you're done". Well he did something right on that day, working his way up through the ranks as a line cook in numerous seafood and Italian restaurants before going to culinary school for formal training. After graduation from the Culinary Institute of America, Jim worked for fifteen years as the executive chef of a seafood restaurant in Louisville, Kentucky followed by another fifteen years working for multiple larger national concepts in a variety of culinary leadership positions.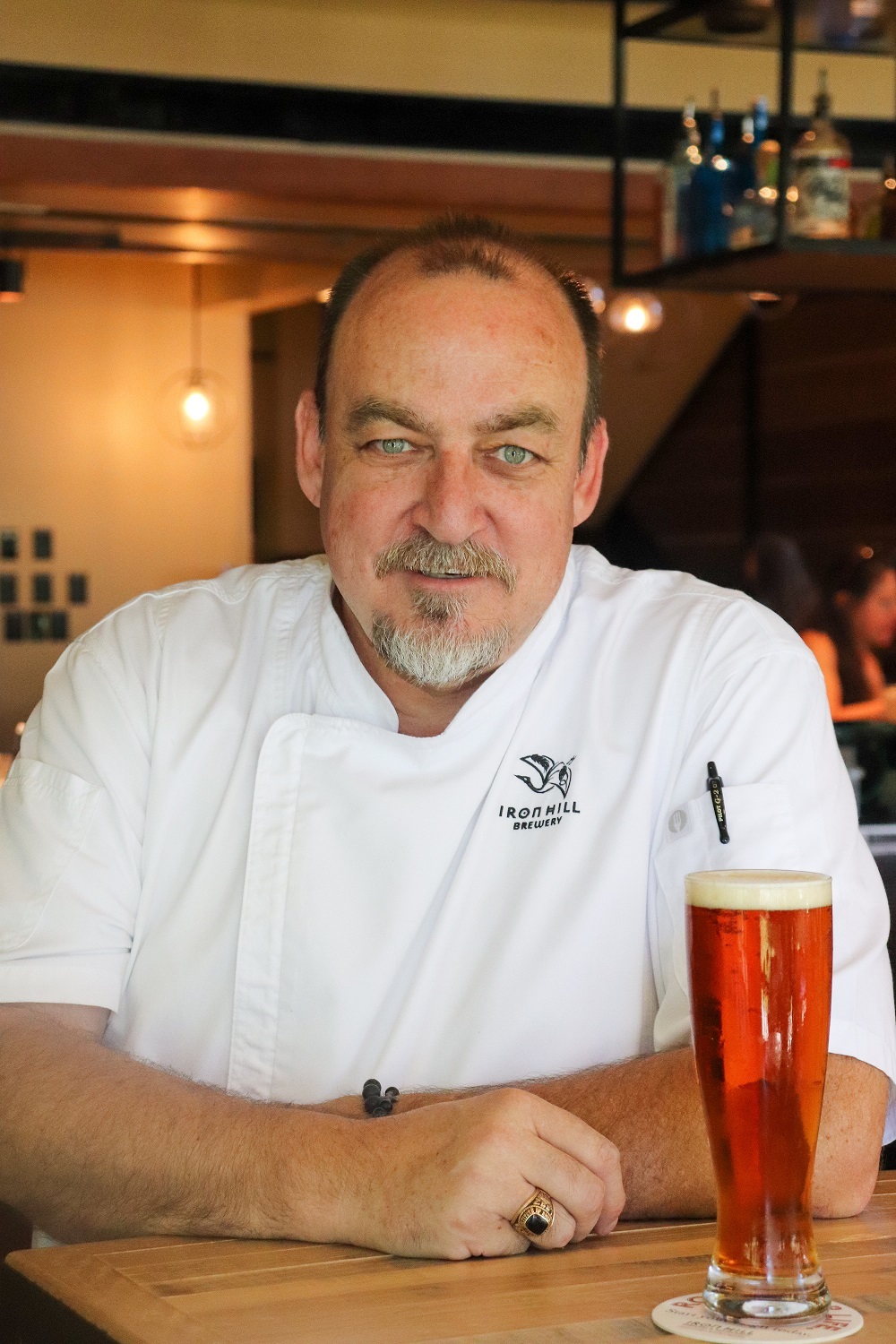 As the Director of Culinary Excellence, Jim's primary focus is on the quality of food from its origin to the plate; tasked with sourcing and purchasing the best ingredients that meet the high-quality standards of Iron Hill. He then guides the team to ensure that they follow through with the accurate preparation and presentation of each meal to create a truly one-of-a-kind food and beer experience… from tap to table.
The first menu offerings that guests will see from the McCann-era at Iron Hill will include the exciting mix of chef-inspired tacos served fresh each Tuesday this summer and the debut of additional healthy options like the limited time offering of Power Bowls debuting in July at all sixteen Iron Hill destinations. Fresh ingredients, creative expressions of taste and packed with exquisite flavors; it is time to get excited about the future of food at Iron Hill Brewery & Restaurant.