The Road To Gold
You don't become the winningest craft brewery this side of the Mississippi by winning a few medals here or there. Over the years, Iron Hill has been fortunate enough to have such talented brewers, brewing incredible beers that keep winning medal after medal. And not just for one style of beer! We hold accolades for everything from Stouts to IPAs to Rye Ales to Belgian Style Sour Ales. All told, we've racked up more than 80 awards from both the Great American Beer Festival and the World Beer Cup, two of the premiere beer festivals on earth.
But like so many great dynasties, there can be latent periods, and we can accept when we've been bested. And when there are the rare years that we aren't triumphant, that just lights the fire under our asses (pardon our French) to come back even stronger the next time.
In 2021, after a year of great adversity for the world and the restaurant industry marked with government mandated dining closures, staff shortages, and a general feeling of uncertainty, the brewery team set our sights on something we knew we could count on to ignite our passion – The Great American Beer Festival. After coming home empty-handed in years past, our brewery team was geared up for a major comeback.
The Great American Beer Festival (or GABF) awards gold, silver, and bronze medals for each of its 97 beer categories. To win any medal is an accomplishment. To win a gold medal is a triumph. To win a gold medal in an American Pilsner category — practically impossible.
Not to our Newtown head brewer Pete Corbett, who attributes his gold-medal winning King's Gold recipe to his team's ability to acutely pay attention to the small details. After making it to the finals of 2018's GABF, he tweaked the recipe by increasing the IBUs, adjusted the sulfate-to-chloride ratio, and added more head retention, different malts, and a fresh-lab grade pinch of yeast. Sounds like a science experiment, right? That's because great beer isn't just about taste, it's about the right combination of ingredients added at just the right time to make a delicious beer.
Coming home triumphant from the 2021 GABF (ok, most of us were watching on Zoom, but still!) was a huge deal for the Iron Hill team, and reminded our brewery team that talent, a meticulous eye for detail, and a keen palate for delicious beers can go a long way.
King's Gold is a grainy-sweet corn flavored American Pilsner that features smooth malts, robust hops and is a crisp and clean pale lager with an IBU of 30 and an ABV of 5%, making it a light, drinkable beer.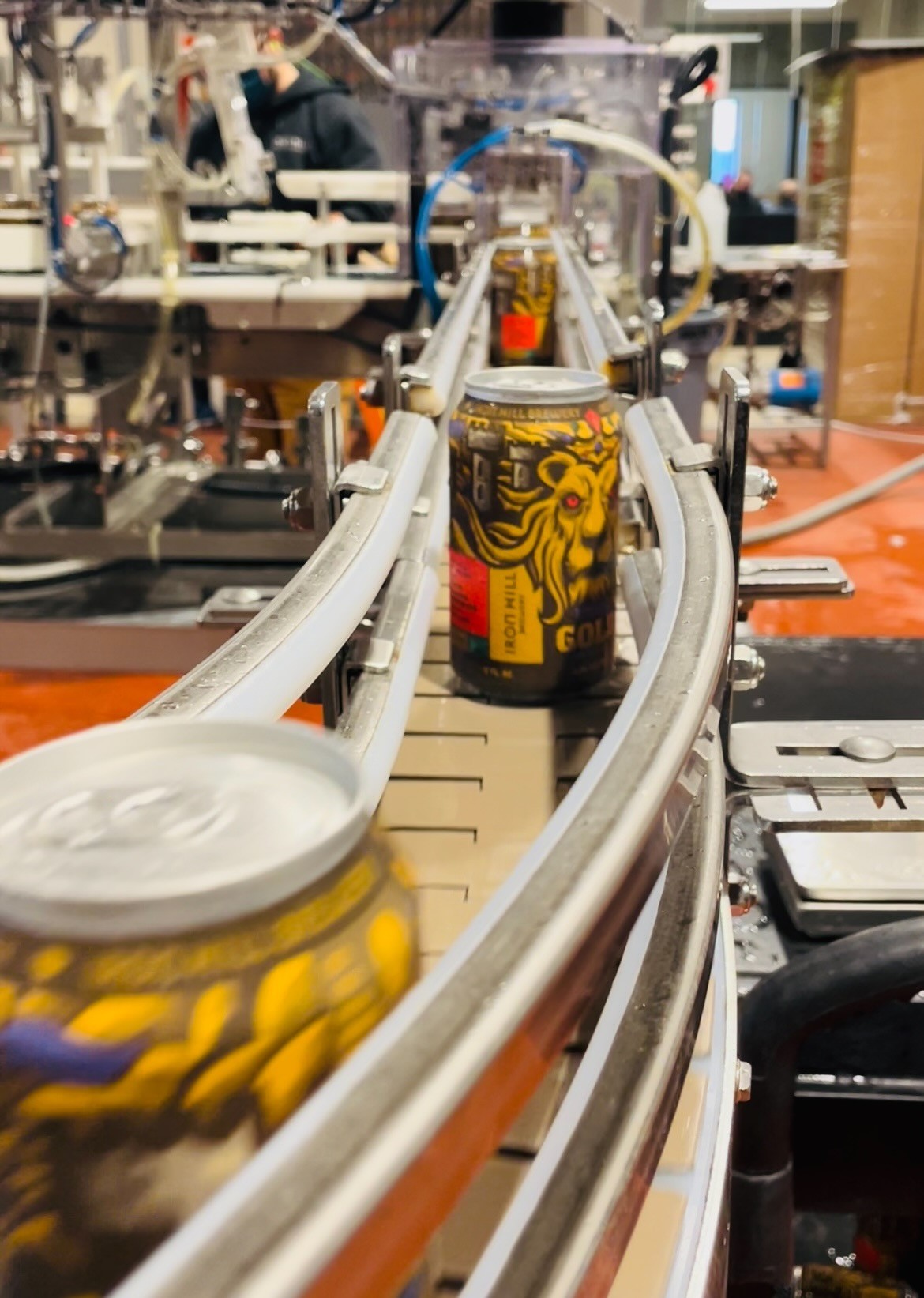 Iron Hill was fortunate enough to make lemonade from lemons this year (or maybe beer out of of barley is the more appropriate phrase?) and enter the retail sector with several of our canned beers, and with Kings Gold being canned for the first time, we have another gem added to our lineup.
To display the regality of King's Gold, we decided to use a lion as the hero image on our can art. Is there any animal more royal than a lion? I mean, if you ask anyone from House Lannister, they will say no (P.S. – we'd be happy to discuss season 8 with you over a few King's Golds…).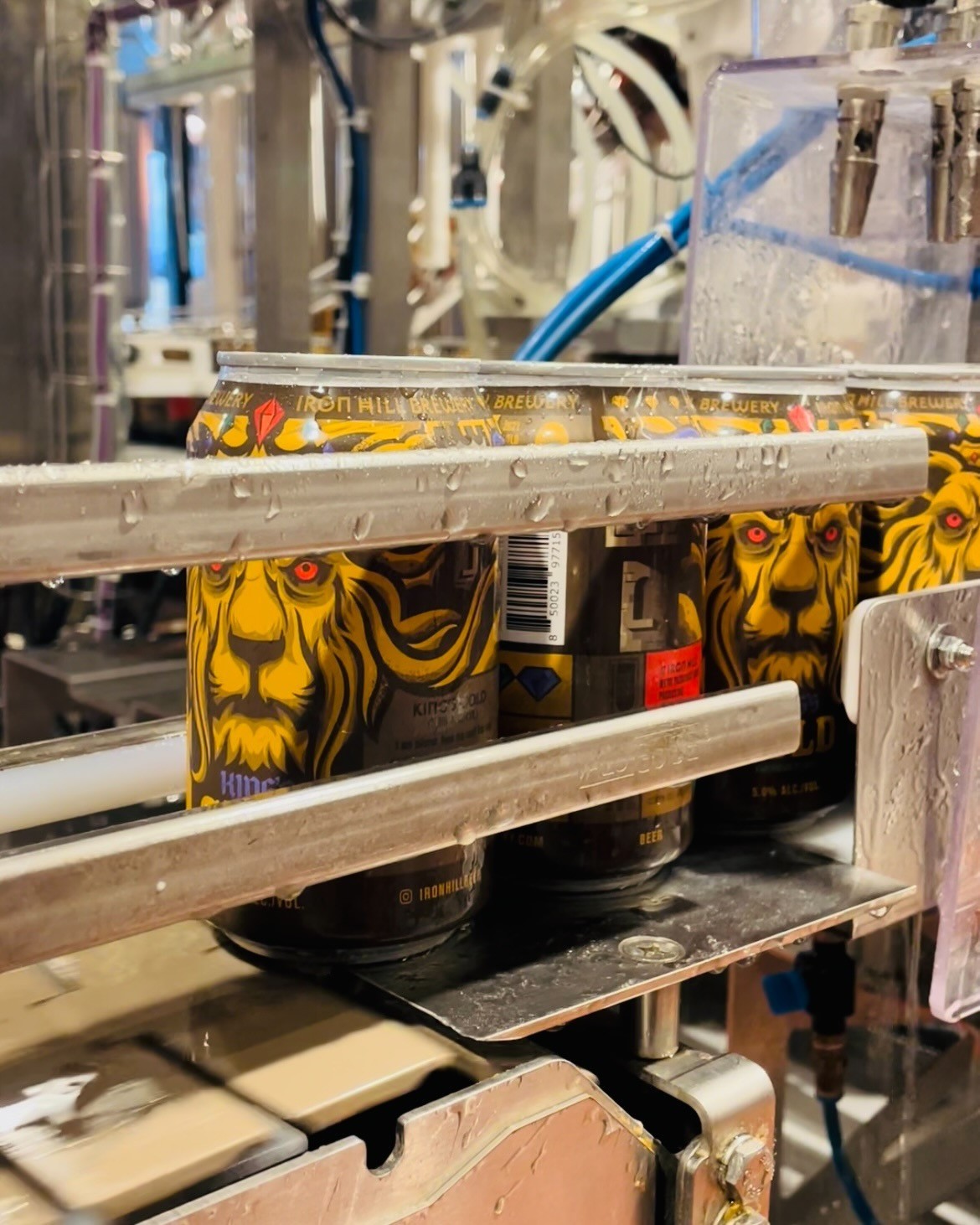 The majestic design features a strong and fierce lion with a flowing mane, lording over his castled kingdom, a brilliant glow radiating from his golden crown.
We would love to say that we love all our beers the same – but for now, maybe we can admit that King's Gold is our current favorite (perhaps until this year's World Beer Cup…).
King's Gold cans are now available everywhere craft beer is sold in NJ, PA & DE, and at all Iron Hill Brewery & Restaurant and TapHouse locations near you!