There's a lot to hoot and holler about thanks to our partnership with the University of Delaware. Think hand-churned ice creams created with Iron Hill Brewery & Restaurant's popular craft beer. It's a win-win for the taste buds, but this partnership is about more than those yummy scoops.
"We're thrilled to expand our partnership with the University of Delaware, and look forward to hosting its bright, inquisitive students as part of an undergraduate internship program," said Iron Hill Co-Founder Kevin Davies. "We're also excited and proud to offer our guests premium, from-scratch ice creams in a way that provides support to one of the nation's most exceptional universities."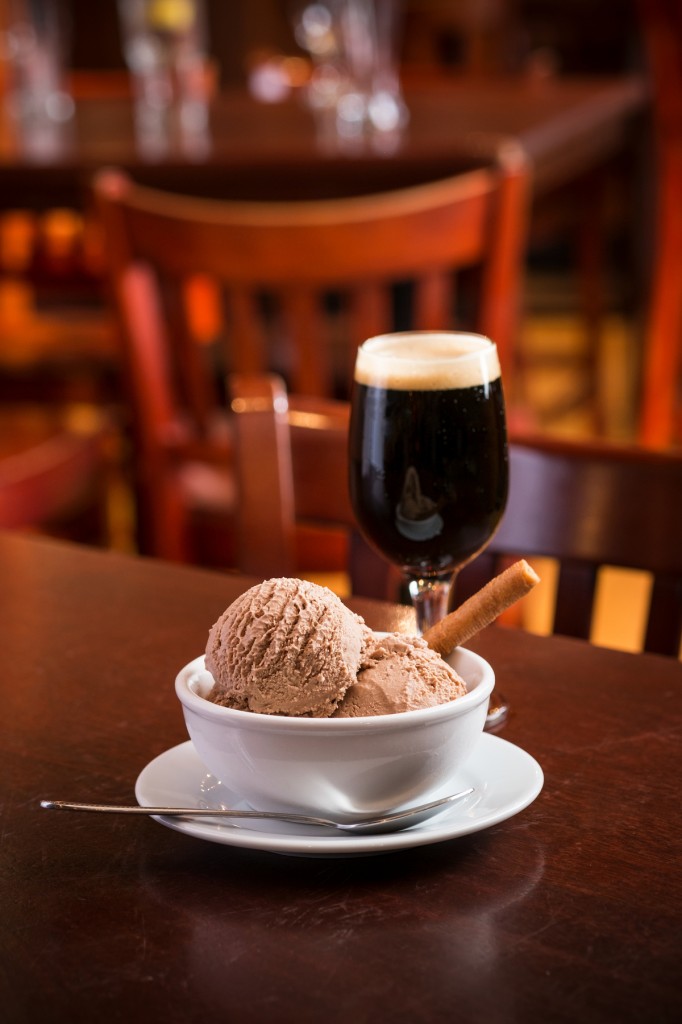 You read that correctly: Students in the College of Agriculture and Natural Resources (CANR) will have the chance to do six-month undergraduate brewing internships at Iron Hill that will focus on the science of brewing. Our history of partnering with the University of Delaware dates back to 1996, when we opened our first brewery and restaurant in the heart of its Newark, Del., campus. We were delighted to host CANR students in our new brewpub who were taking the "Fermentations: Brewing and Beyond" class. We still collaborate with the Alfred Lerner College of Business and Economics as an internship location for beer school master's degree students. This newest effort extends brewing internships to undergrads.
The sweet news for our guests is that UDairy Creamery will exclusively provide our 12 locations ice cream flavors such as vanilla, chocolate chip cookie dough and malted bourbon pecan, plus chocolate stout produced using our award-winning Russian Imperial Stout. It's the UDairy Creamery's first wholesale partnership, and we're more than happy to be chosen. More great news: UDairy Creamery is a nonprofit, funneling its proceeds into expanding operations and the university's dairy-farm research efforts.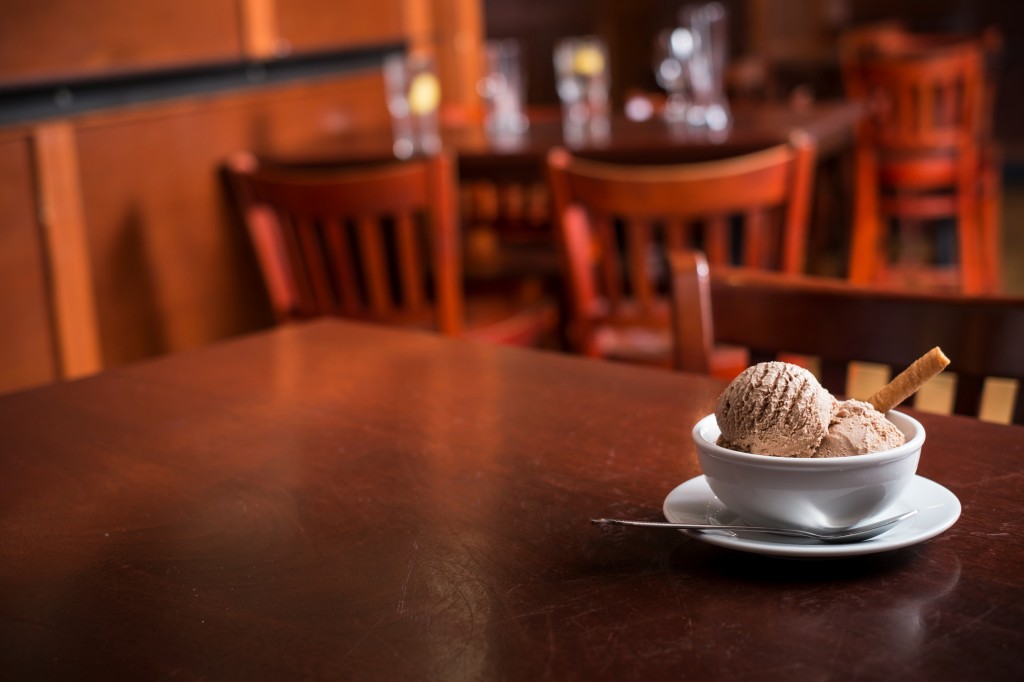 "I'm excited about the opportunity to give UD students an easy access point to a brewing internship, and that this partnership has the potential to get more students interested in food science," said Melinda Shaw, UDairy Creamery manager. "I think—especially with food science and fermentation, and what we're doing with our new dairy plant and the other courses—that it's something that every food science program should offer."
Keep an eye on our website, Facebook, Twitter and Instagram accounts to stay up to date on this program and other exciting Iron Hill news.
With 12 locations in Pennsylvania, Delaware and New Jersey, there's an Iron Hill Brewery & Restaurant near you. We specialize in handcrafted beers and fresh, from-scratch New American cuisine. Monthly releases vary by location, so scout out our beers on tap and visit us soon.
UDairy Creamery video by Paul Puglisi; photos by Steve Legato