The very Irish name to be newly bestowed upon our signature Irish Dry Stout comes with a tale as charming as the Emerald Isle itself. It starts with two lads on a journey and ends with this year's release of O'Sullivan Stout.
Four years before Mark Edelson and Kevin Finn opened their first Iron Hill Brewery & Restaurant with Kevin Davies, they found themselves heading to a wedding in Belgium and decided to detour through Ireland. Mark and Kevin both have Irish roots, and Mark's family homestead still stands proudly in Glanworth, County Cork. They'd heard tales of the town from Mark's grandfather, who, though US born, spent summers in Ireland. Mark's great uncle, Tomás O'Sullivan, still lives on the family homestead and, even in his late 80s, keeps himself busy raising greyhounds. And mowing the family cemetery.
"You would not believe how important the cemetery is there," Mark explained. "That's the first place he took us, telling us about the entire family history as we went from gravestone to gravestone. He even had my great grandmother's obituary that proudly talked about the sons she raised and how they fought for Ireland."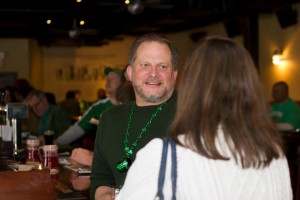 The day was filled with many stories, as the homestead dates back more than a century. Mark and Kevin no doubt gave Tomás a new tale to tell, as they didn't call ahead about their visit but instead surprised him. Glanworth is such a small village that they simply stopped in the post office, asked where Tomás lived and made their way to his front door, where they were greeted with back slaps and hugs and a trip to the pub for a pint (or several) of that other dry Irish stout.
As avid award-winning homebrewers, Mark and Kevin's four days in Ireland did include a pilgrimage to the Guinness Brewery. Yet all these years later the moments that really stick are family and a small Irish village, and relatives and new friends so happy to meet the boys from the states.
"We ran into one of my grandfather's childhood friends, and when Uncle Tomás asked, 'Guess who this is?,' he was close—he thought I was my uncle, but he knew I was family," Mark added.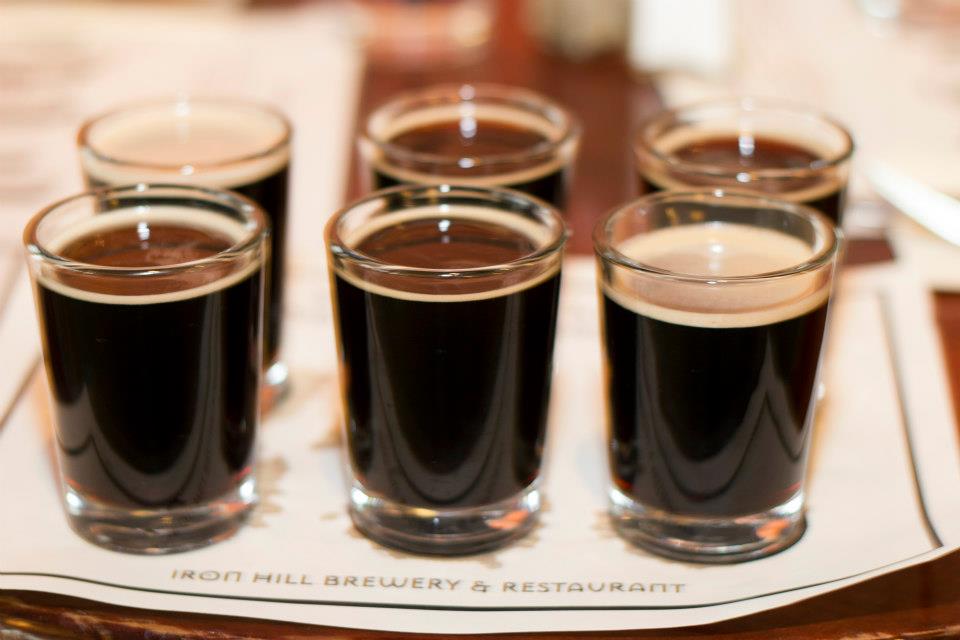 As of Thursday, March 17, at 11:30 a.m., O'Sullivan Stout will return to the Iron Hill family—which first debuted in 2014. Simultaneously released at all 11 Iron Hill locations, the Stout will be celebrated through Sunday, March 20. O'Sullivan Stout (OG: 1.038; Color: 50; IBU: 20; ABV: 3.8%) is a classic made in the Irish tradition: it's black in color with a toasty malt flavor and a pronounced bitterness, served on nitro for a smooth and creamy mouthfeel. It will be the perfect accompaniment to the Irish food specials running St. Patrick's Day weekend.
Mark's family has been ecstatic over the renaming since the O'Sullivan Stout officially debuted in 2014. You'll be delighted when you get your share and taste what it's like to come from the Land of Saints and Scholars. Sláinte!