You know you love it: the nose full of grapefruit and pine you get as your lips approach the glass, backed up by bracing sips of the same kissed with hints of melon, passionfruit, earthiness, tangerine, pineapple … we could go on. And we will, about the inimitable IPA.
"I've been a brewer for 20 years, and the first 10 I saw a lot of brewing of styles from other countries," said Voorhees Senior Head Brewer Brian Finn. "Now, those countries are brewing American IPAs—it's the hottest style in the world. It really legitimizes what we've been doing in the American craft beer industry."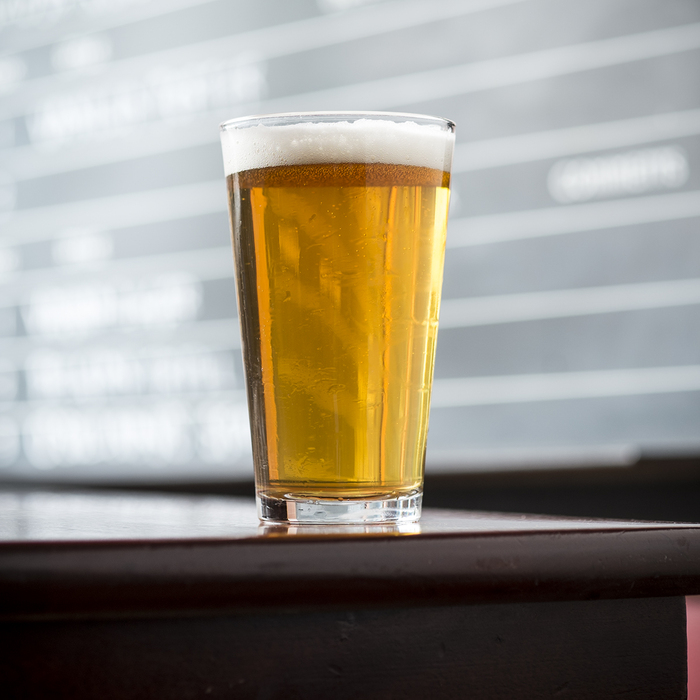 Brian explains that American hops are the most pungent, aromatic hops in the world, hops that helped make bitterness a good thing. He's had his share of IPAs—taste-testing is work, after all—and admits he's quaffed some that were over the top. Still, he and fellow Iron Hill Brewery & Restaurant brewers strive for balanced IPAs that bring the pucker but are rich with the fresh, clean citrus-pine-florals-fruits that customers love.
"The great ones are about the flavor, not just blowing you away with hoppiness," Brian adds. "The big trend now: fruited IPAs. Wilmington will be releasing one infused with grapefruit in late summer; keep an eye out at our other locations as we experiment. You could see mango, tangerine, orange and pineapple make their way into our refreshing IPAs."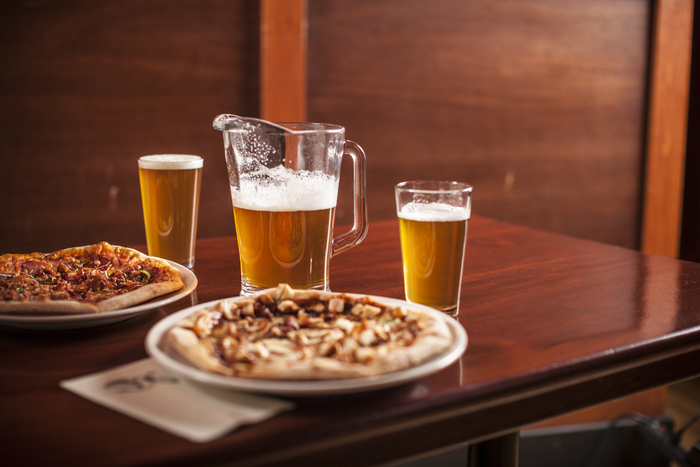 Our stalwart house offering is Ore House IPA: a golden with a balanced hop bitterness and wonderful citrus and pine aroma and flavor. But do peruse the beer list at your favorite Iron Hill as we're always riffing on this classic. Our brewers love to showcase different hop styles and what good ol' American ingenuity can create.
And let's not forget our friend malted barley, who stars alongside many impressive IPAs, like the most popular IPA seasonal at Wilmington, Riverfront IPA. It's highly hopped, but the sweet malt flavor balances it nicely—even though we use an abundance of American variety hops and dry hop it for extra citrusy hop aroma.
Convinced you're not into hops? We're talking to you now. We urge you to sip on a lighter-style session IPA; they're a great entry point when you're experimenting. We also suggest pairing with food to really see how an IPA can shine. Match our hoppy beers with spicy dishes, cheese boards, rich pork, game and other dishes that can stand up to the beer cutting through to balance strong flavors and provide a satisfying finish.
"Try our chicken wings with the classic buffalo sauce and any of our IPAs for a great idea of how beer and food can really work together—especially if you're testing out IPAs," Brian suggested. "If you really want to put it to the test, do a flight and see how the subtle nuances of varied hops bring out different flavors in food."
If you took a peek in Brian's growler, you'd find the Crusher, a session beer that's the brainchild of Ardmore Senior Head Brewer Paul Rutherford and his team. It boasts a blend of Cascade, Amarillo and Nelson hops that bring notes of grapefruit, peach and ripe pineapple. (You can nab Crusher in cans, too!) His go-to pairing? Yup, Iron Hill's buffalo wings.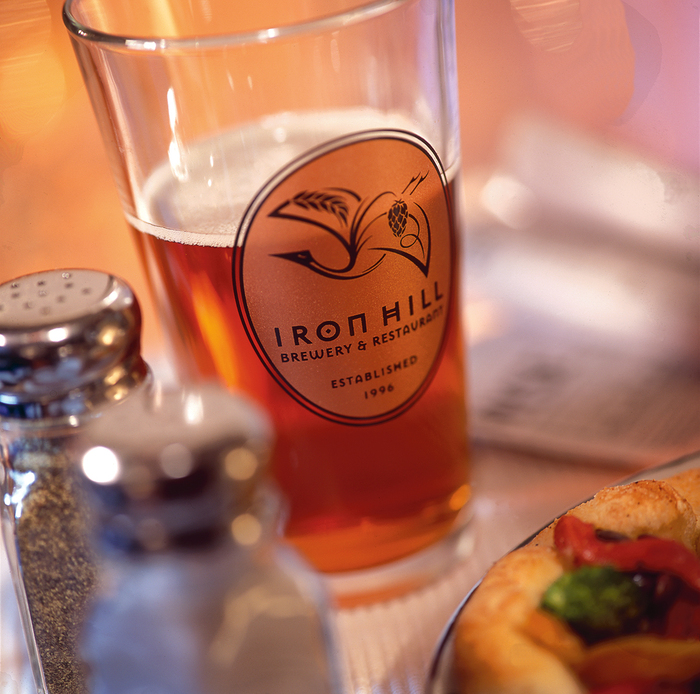 Brian has a serious passion for IPAs, and not just because virtually no two are alike thanks to almost unlimited ways to marry hops, more hops and sometimes malts. "American hops are prized the world 'round—and IPAs are our beer, a true American beer that's come up by the hard work of American craft brewers. We've taken it and made it our own. That makes me incredibly proud to be an American craft brewer."
Come taste why our IPAs are king of the hill. And, while you're at it, make sure you're an Iron Hill King of the Hill Rewards Club member! We'll make sure you feel like royalty as you earn rewards and enjoy member-only events and other exclusive perks. Earn points at sign-up and renewal and for visiting Iron Hill (and a bonus for visiting five or more times in a month) for each dollar spent on food. It's good to be the King of the Hill!
With 11 locations—and number 12 on the way—in Pennsylvania, Delaware and New Jersey, there's an Iron Hill Brewery & Restaurant near you. We specialize in handcrafted beers and fresh, from-scratch New American cuisine. Monthly releases vary by location, so scout out our beers on tap and visit us soon.