When it comes to beer, we know you like what you like—and that you're also willing to experiment. That's why at Iron Hill Brewery & Restaurant, we serve up an ever-changing selection of creative releases on tap in addition to our stellar house beer lineup. Our customers demand it!
Although we bust out our share of lighter summer favorites, you'll still find a few dark beers on the menu to satisfy your thirst for something malty, roasty and complex.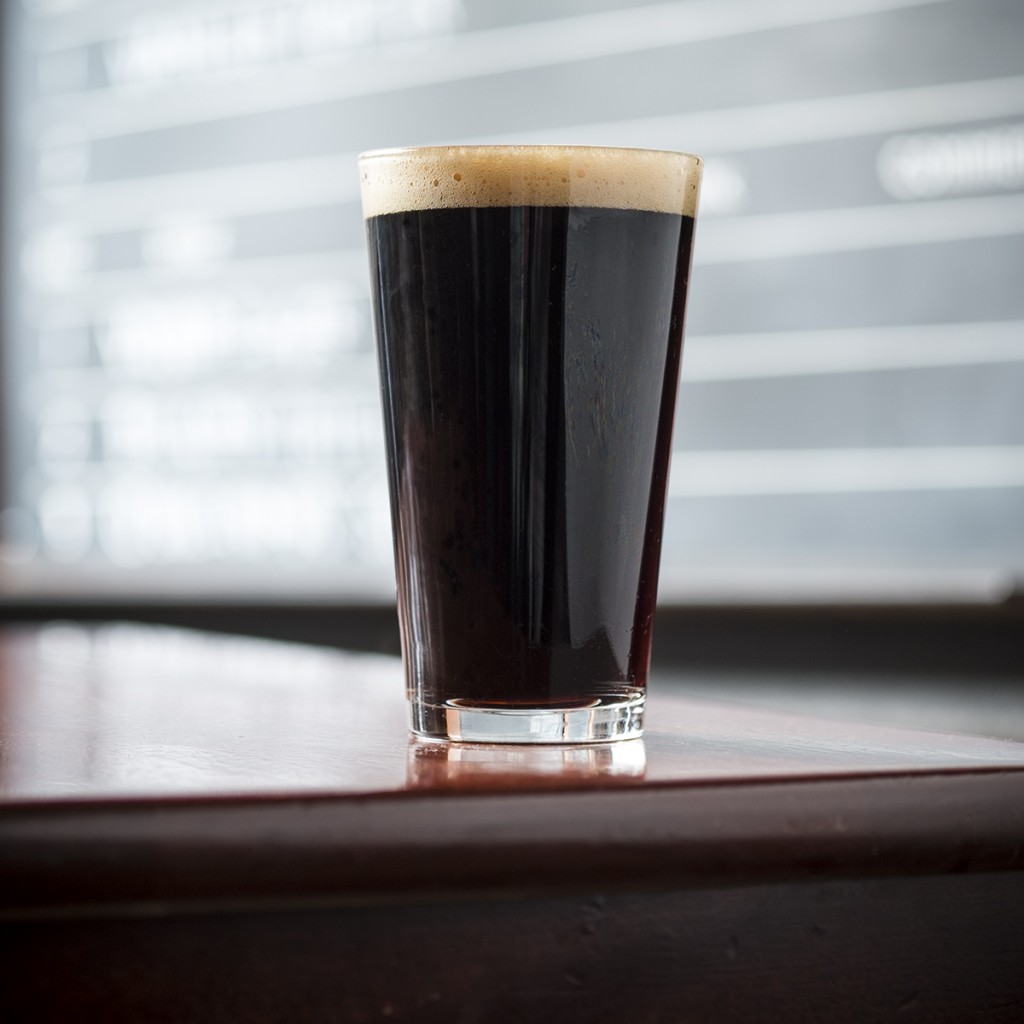 What's the mojo behind dark beers? We picked Voorhees Senior Head Brewer Brian Finn's brain for the delicious details and asked him to geek out a bit about what goes into darker selections.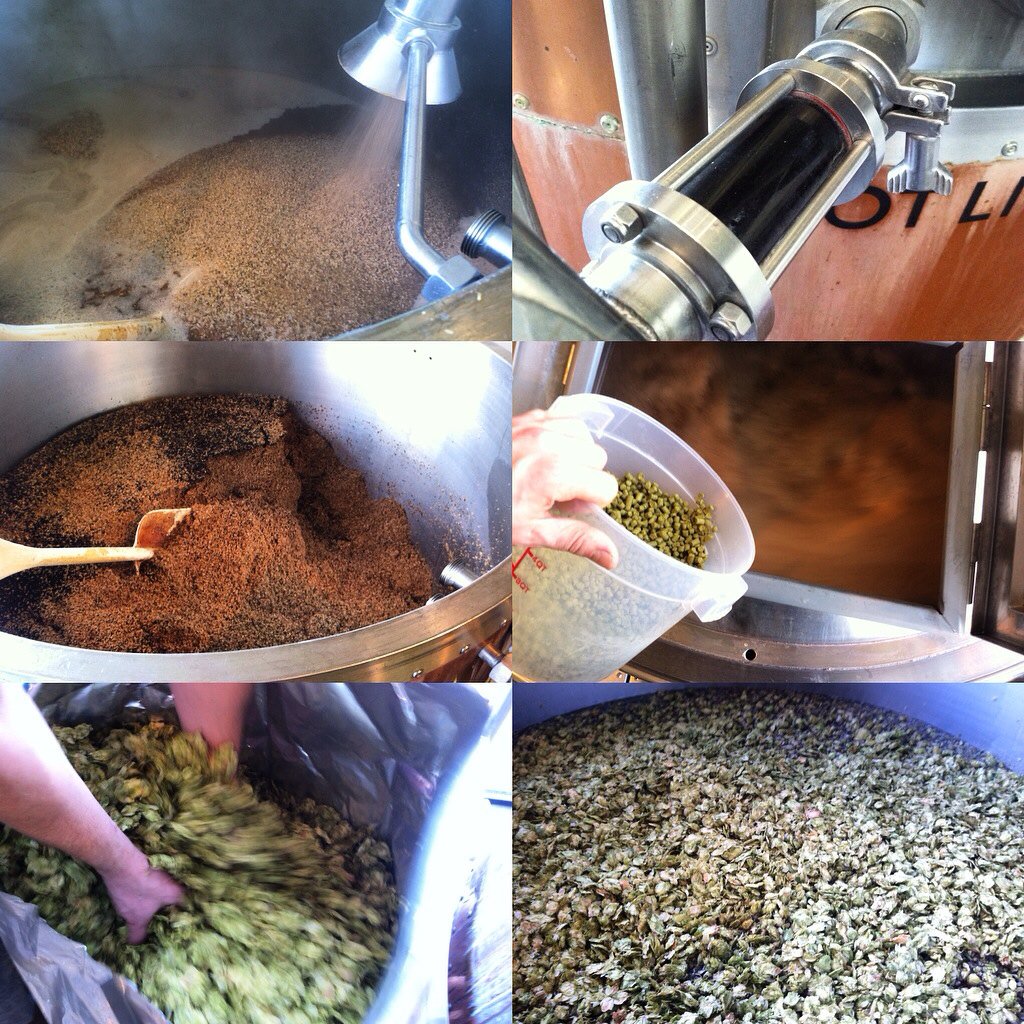 "All beers are made up of about 80–85 percent pale colored malt, so it's the other 15 percent-ish that colors the beer," Brian started. "The pale malt provides the sugar, which is converted to alcohol. The darker malts are less fermentable and don't contribute to the alcohol content—but they really contribute to the beer's color, body and taste."
Brian agrees there's definitely a place on the menu for the handful of dark beers we brew in the summer. Our award-winning Pig Iron Porter is a house beer and a great example of everything that's amazing about dark beer. It's the whole package: a 5.4% ABV classic porter that shows off roasted malts and chocolate notes that are well balanced with just a hint of bitterness.
"Believe it or not, dark beer is a great entry beer for those just getting into different styles because of the sweet and smoky notes," Brian added. "And we've found that a lot of our guests, both men and women, like darker beers because of the chocolate notes."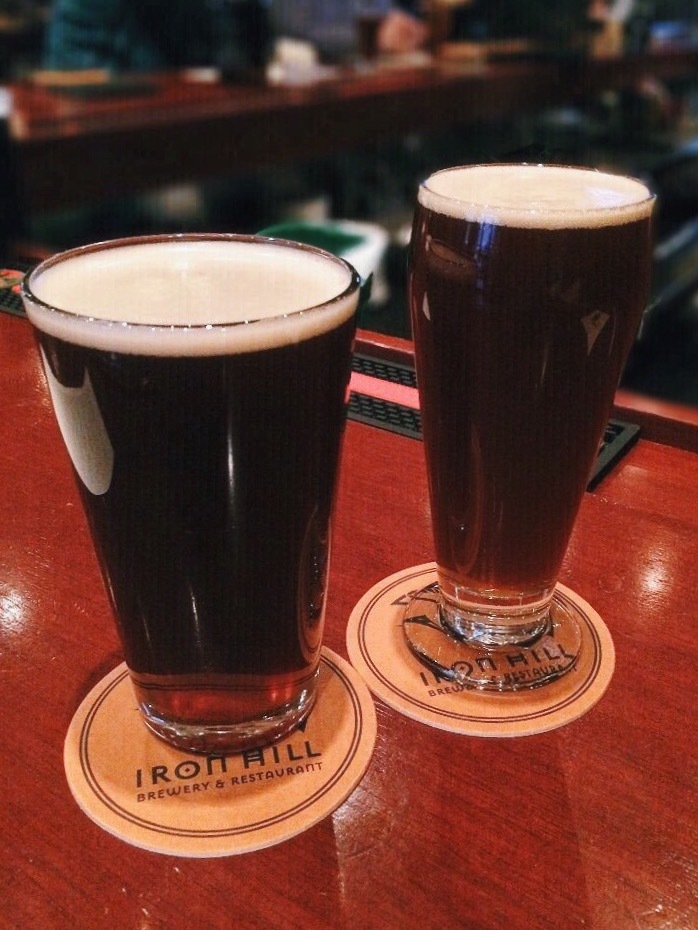 You'll spy some of these darker beers on our summer menus, and they just might surprise you:
Overload Stout: This award-winning imperial stout is aged on rich chocolate nibs and locally roasted coffee. It's complex, with tastes of vanilla, chocolate and earthy coffee. 8.5% ABV.
Black IPA: You can have your pronounced bitterness and your full malt flavor, too. This award winner offers up substantial hop flavors and aromas with a touch of roast. 7.0% ABV.
Arnold Schwarzenbier: We call this German black beer the governor of Schwarzbiers, a style that mysteriously offers a lighter, lager finish. You'll get the touch of roast balanced by a nice bitterness. 4.5% ABV.
Imperial Coffee Porter: A full-bodied riff on our Pig Iron Porter, this is bold because it's brewed with 35 pounds of Mexican and Monaco beans from La Colombe Coffee in Philadelphia. 8.5% ABV.
Roggenbier: A traditional German dark rye bringing big fruit on the nose thanks to Bavarian ale yeast. Notice hints of unsweetened chocolate plus caramel from the specialty malts and a touch of spiciness from the rye in this award winner. 6.4% ABV.
Abbey Dubbel: Not your traditional dark beer, but its deep mahogany color puts this award winner into the mix. It's brewed in the classic Belgian monastery style and offers sweet notes from dark Belgian candi sugar; watch for hints of plum and pear. 6.9% ABV.
And let's not forget that our most awarded beer, Russian Imperial Stout, is available in Bottled Reserves (and in limited runs on tap). Pop into your local Iron Hill to grab this full-bodied stout packed with malty sweetness and big roasty character perfectly balanced by citrusy American hops (9.5% ABV). Look for other mahogany to dark beers in Bottled Reserves like Abbey Dubbel, Saison, Wee Heavy, Bedotter, The Cannibal and F.Red. Go to the Fresh Beer link on our website and click on Bottled Reserves.
To the occasional nay-sayer, Brian suggests that those who are leery of trying a dark beer would do well to remember that if they drink coffee, it's a short leap to dark beer because of the many shared characteristics—most notably earthiness, roastiness and hints of chocolate.
"Dark beers also make for great pairings," he noted. "They go well with hearty foods like red meats and, of course, with desserts featuring chocolate. Those are must-try pairings!"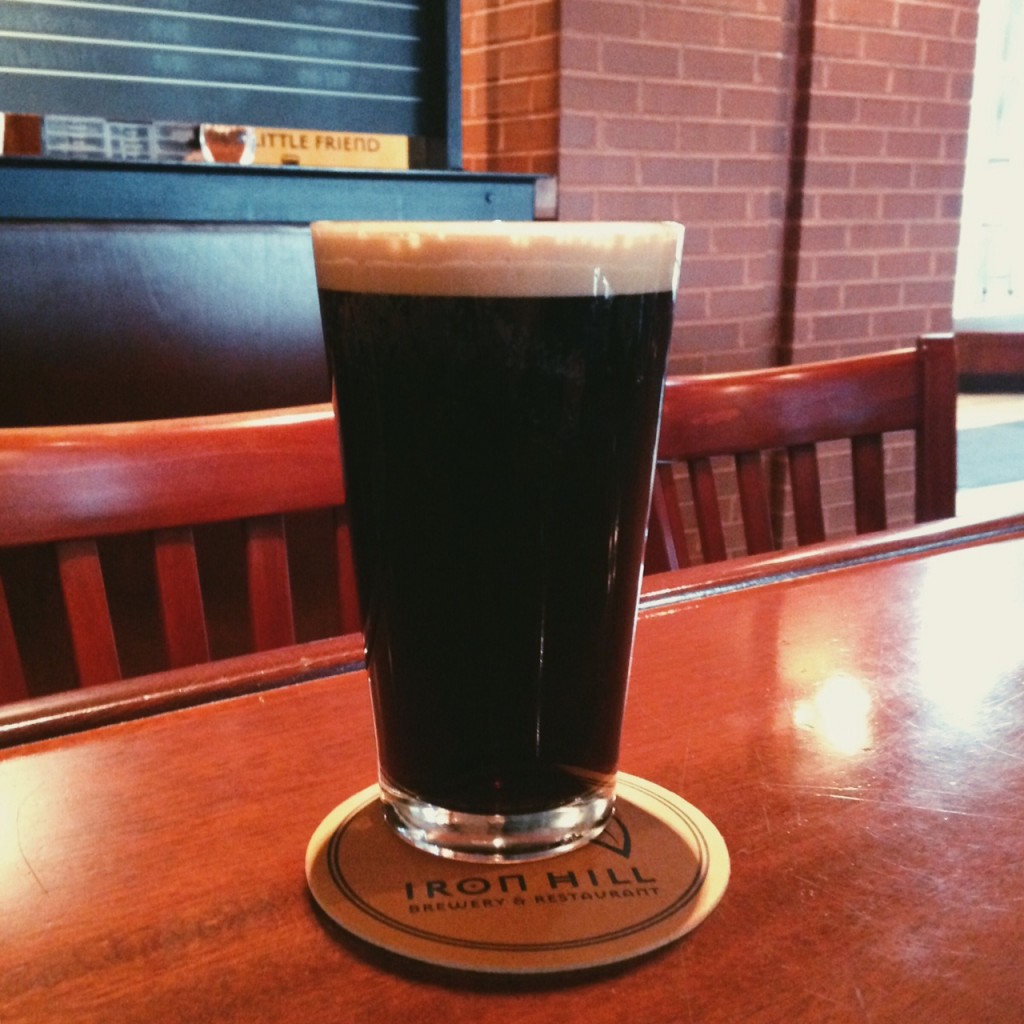 Ready to sample? Check the Fresh Beer link on our website, and peruse the On Tap links for all of our restaurants. You'll always be able to sip house beer Pig Iron Porter at your favorite Iron Hill, but maybe it's time to branch out and try a different Iron Hill—and a different dark beer offering.
"Another great way to try a selection of beers is at our fresh events," Brian said. "You'll find brunches, happy hours and weekend events—keep an eye on our website! My favorites? The Dark Side and Night of the Czar. Hope to see you there!"
With 11 locations—and number 12 on the way—in Pennsylvania, Delaware and New Jersey, there's an Iron Hill Brewery & Restaurant near you. We specialize in handcrafted beers and fresh, from-scratch New American cuisine. Monthly releases vary by location, so scout out our beers on tap and visit us soon.